Photos & Photo Albums
*CLICK ON THUMBNAIL OR ITEM NAME TO VIEW FULL DESCRIPTION AND PHOTOS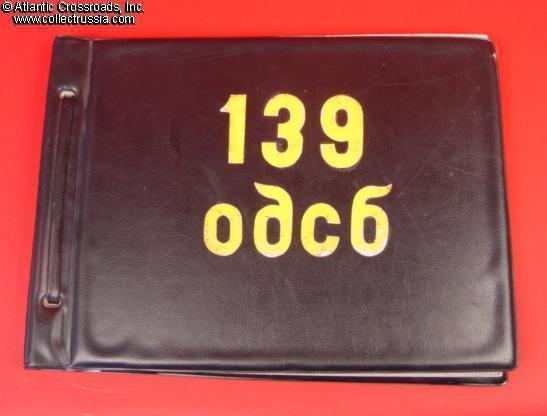 "Combat Path of 139th Road Construction Battalion, February 1942 - October 1945". One of the finest albums we've ever offered, a unique photo history of a military unit that played major role in the defense of Leningrad. Includes hand drawn maps and original documents.
$1,400.00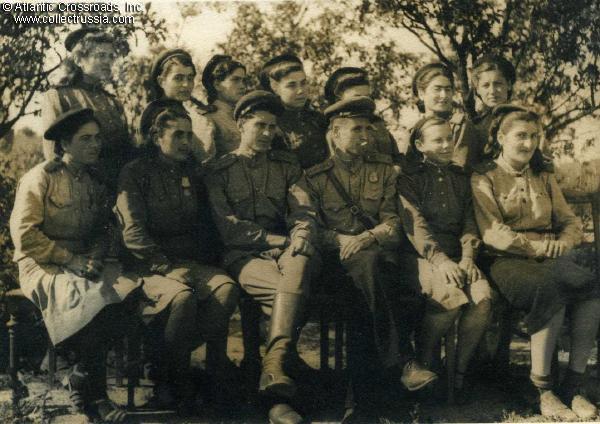 Two Male Officers with a Group of Servicewomen, an outdoor group photo, Very sharp and free of any defects.
$49.00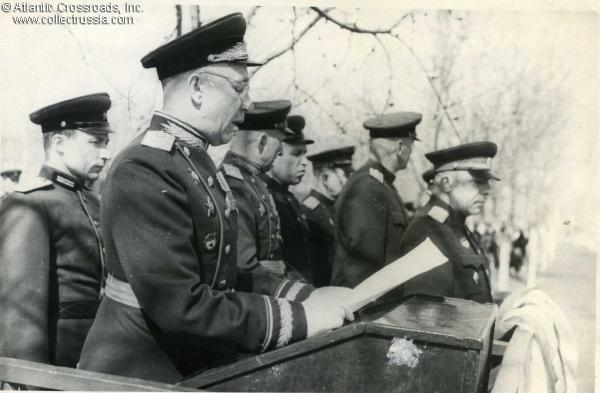 General Morgunov addressing Military Cadets During the 1954 35th Anniversary ceremony of Kiev Higher Anti- Aircraft and Rocket Engineering School.
$35.00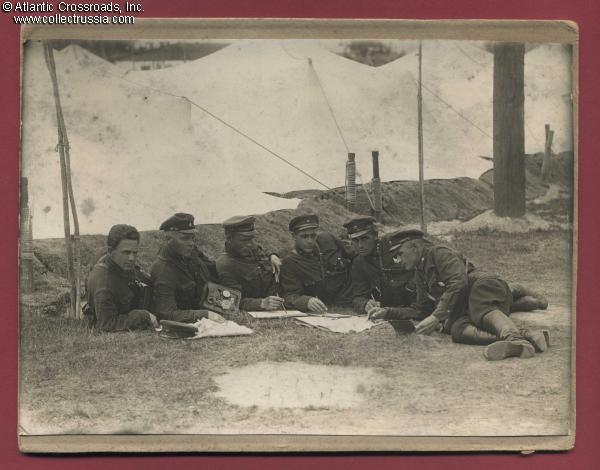 1930 Photograph of Six Red Army Engineer Officers Reviewing Plans at a Summer Encampment.
$90.00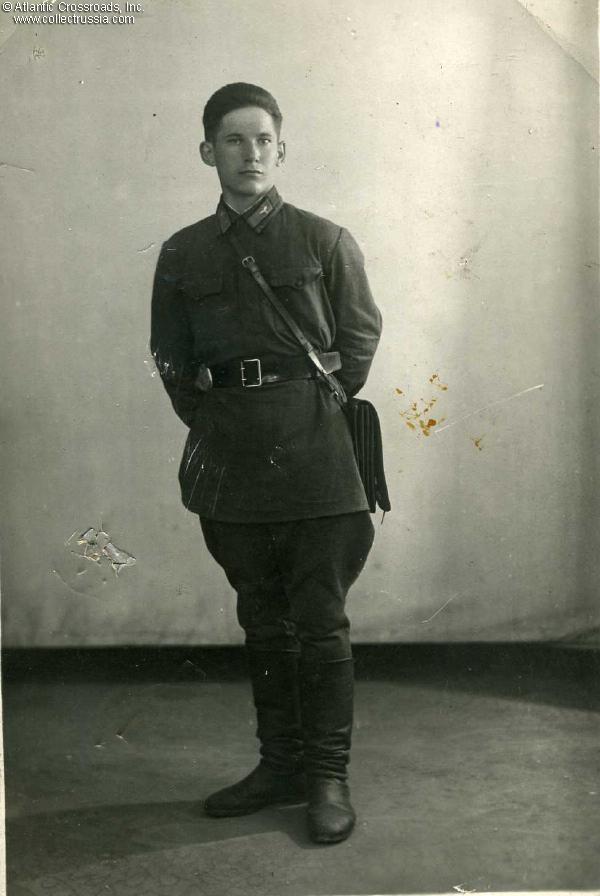 Studio Photo of Air Force Cadet with Map Case, 20 August 1938 Probable "sweetheart" photo; a sharp image and a good uniform study.
$20.00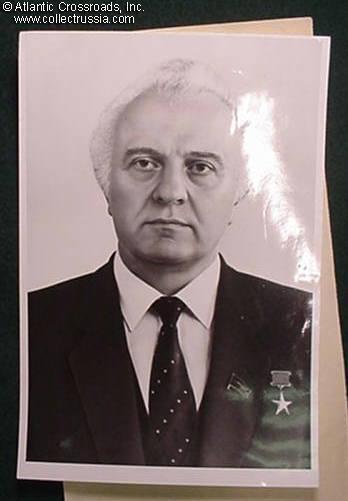 Eduard Shevardnadze, circa early 1980s Official photo. Former Soviet foreign minister.
$39.00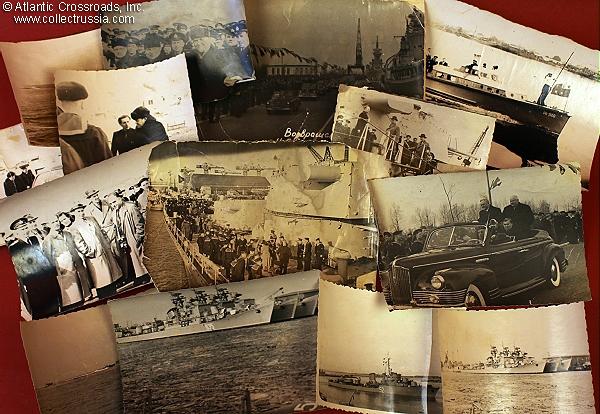 Rare original grouping of 14 photographs documenting Nikita Khrushchev's 1956 visit to Britain to attend the international naval procession at Spithead and conduct diplomatic meetings with the UK government. Since he was accompanied by Premier Bulganin, the British press hailed the Soviet visit as the "B and K Tour"!
$350.00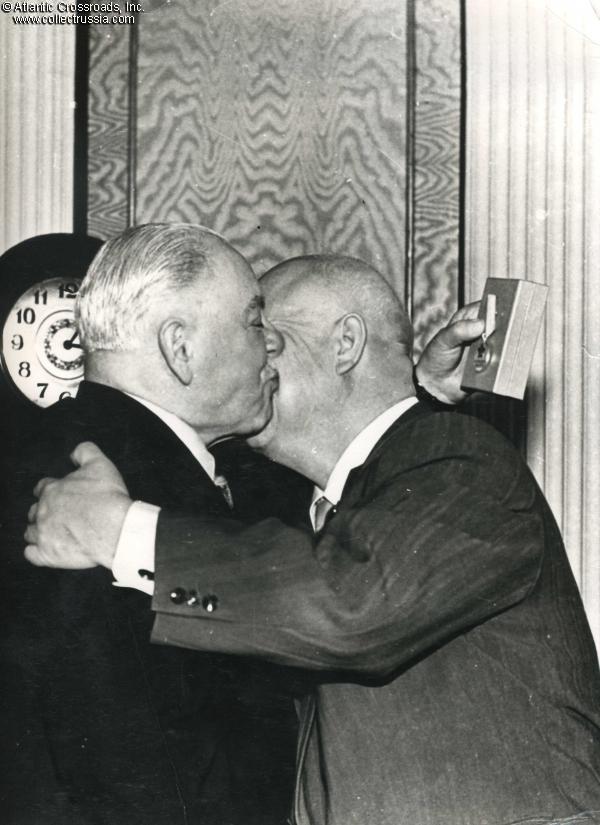 Rare original circa-1957 Nikita Khrushchev labor award presentation press photo. With photographer's stamp.
$95.00