Russian Imperial ORDERS
*CLICK ON THUMBNAIL OR ITEM NAME TO VIEW FULL DESCRIPTION AND PHOTOS
Group of Five Miniature Breast Stars for Imperial Russian Orders, mounted on a single fob-style chain, late XIX - early XX C. Includes Stars for the Order of St. Andrew the First - Called; Order of St. Vladimir, Military Division (with swords), 1st cl.; Order of St. Alexander Nevsky; Order of St. Anne, 1st cl.; and Order of St. Stanislaus, 1st cl. All five are clearly by the same maker and were undoubtedly commissioned by the same recipient. Judging by the combination of awards, this group was once worn by a Russian general of the highest rank. An exceptionally rare historical item!
$4,600.00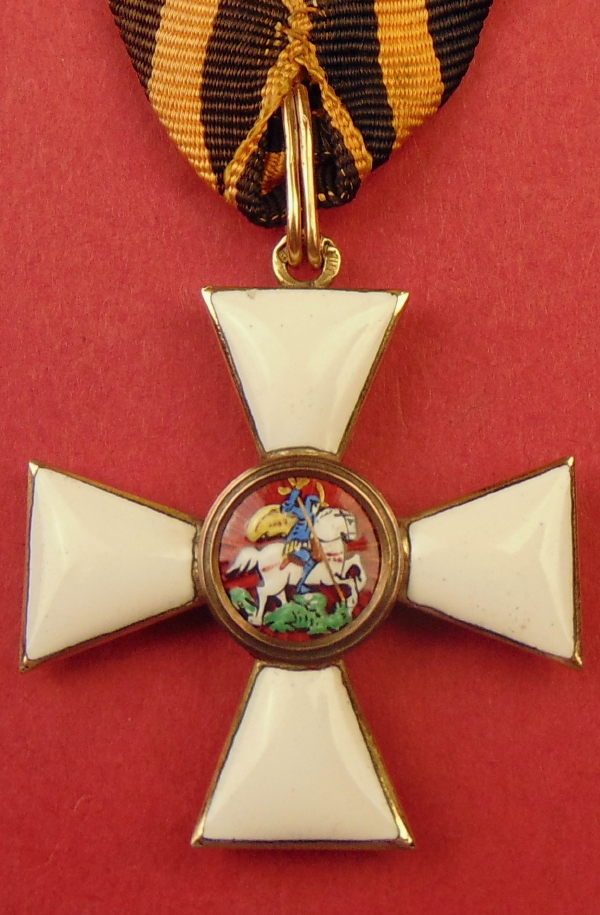 Order of St. George, 4th cl. in gold by a private maker in St. Petersburg, 1908-1916. In very fine to excellent condition, a beautiful WW1 era piece free of obvious flaws. Comes on a golden connecting loop and period St. George ribbon both of which are probably original to the award.
$11,500.00
Order of St. Anne, Civil Division, 1st cl. Breast Star by Keibel, circa 1880s-early 1900s. The obverse is perfectly preserved while the attachment on the reverse was replaced by a screw back and then restored. Despite the alterations, this piece will display beautifully.
$3,300.00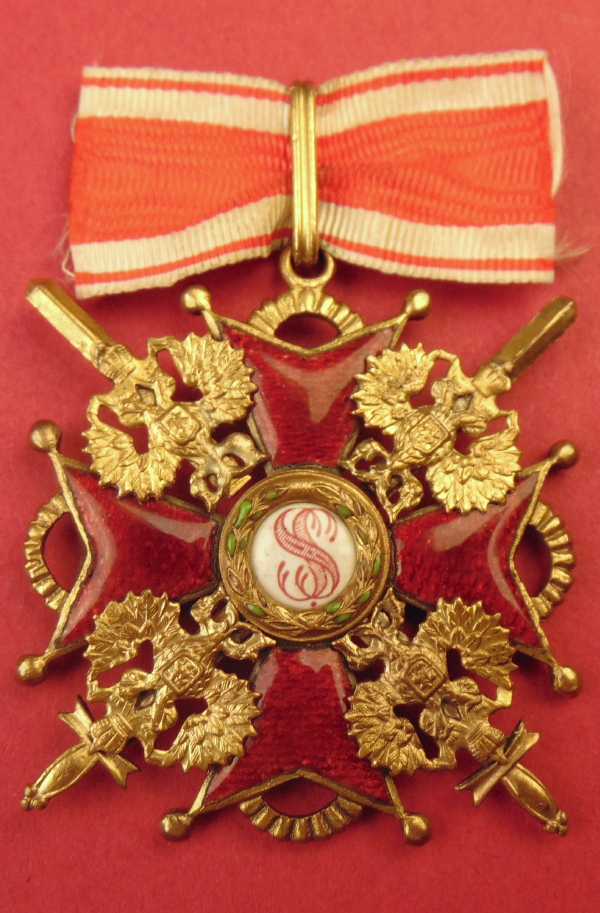 Order of St. Stanislaus, Military Division (with swords), 2nd cl. neck badge in bronze by Eduard, late 1916 - early 1917. In excellent condition, unusual for a Russian combat award of WW1 era. Includes original suspension loop.
$995.00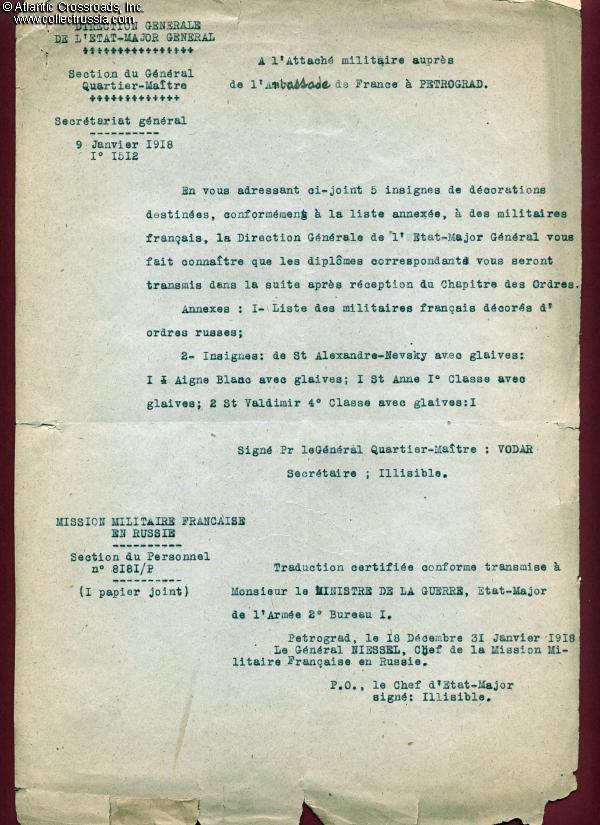 Actual 9 January 1918 Conveyance Document for Russian Order Insignia authorizing bestowal on five French military Officers [four generals and one Commandant (Major)]: a St. Alexander Nevsky with Swords, a White Eagle with Swords, a St. Anne 1st Class with Swords, and a St. Vladimir 4th Class with Swords).
$190.00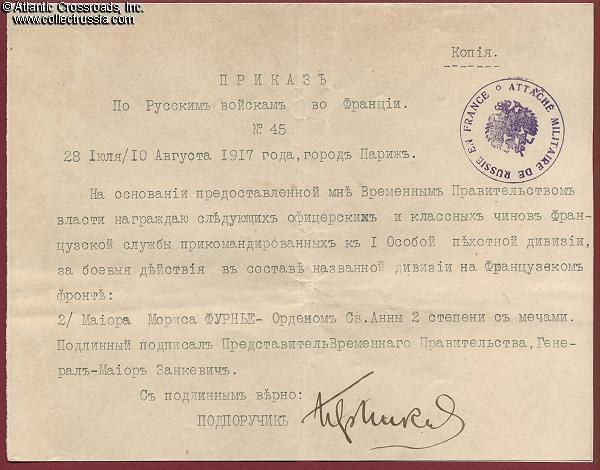 Two exceedingly unusual 1917 Provisional Government Award Documents for Order of St. Anne 2nd Class w/Swords to a French Army officer for bravery on the Western Front.
$265.00