Order of the Red Banner
*CLICK ON THUMBNAIL OR ITEM NAME TO VIEW FULL DESCRIPTION AND PHOTOS
Order of the Red Banner, Type 1 Var. 1, #153, circa 1932-1934 issue. Among the first USSR Orders of the Red Banner and one of only 170 of its variation ever produced. This extremely rare version features "Mirror" reverse with serial number engraved at 10 o'clock position. Superb piece in very fine condition.
$36,000.00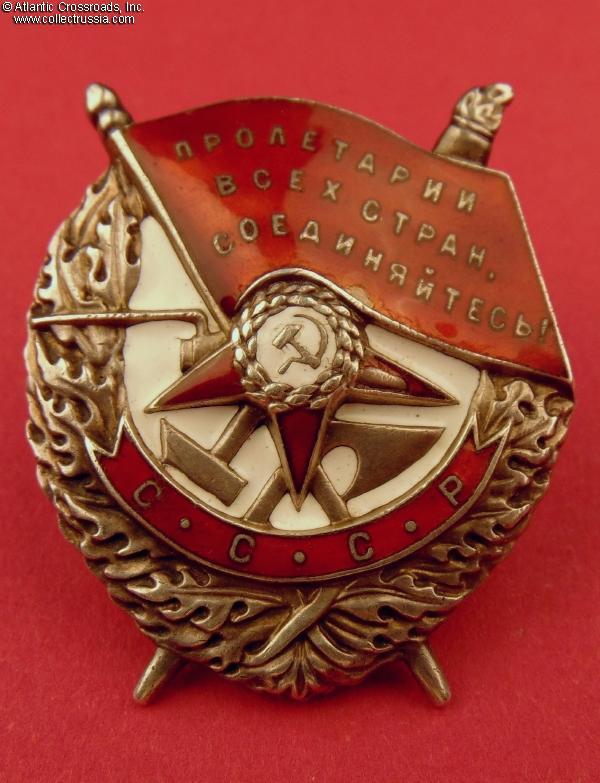 Order of the Red Banner, Type 1, Var. 2, Sub-var. 2, #3586, awarded in November 1939 to an NKVD officer who served in SMERSH Counterintelligence later in the war and remained on active duty in MGB State Security until 1954. The award was almost certainly for either the Soviet invasion of Poland in September 1939 or the fighting against the Japanese at Khalkhin-Gol in August 1939. The order is a very early and uncommon version of the "Mirror Reverse" Red Banner. In very fine condition, far better than the average for the screw back type.
$3,750.00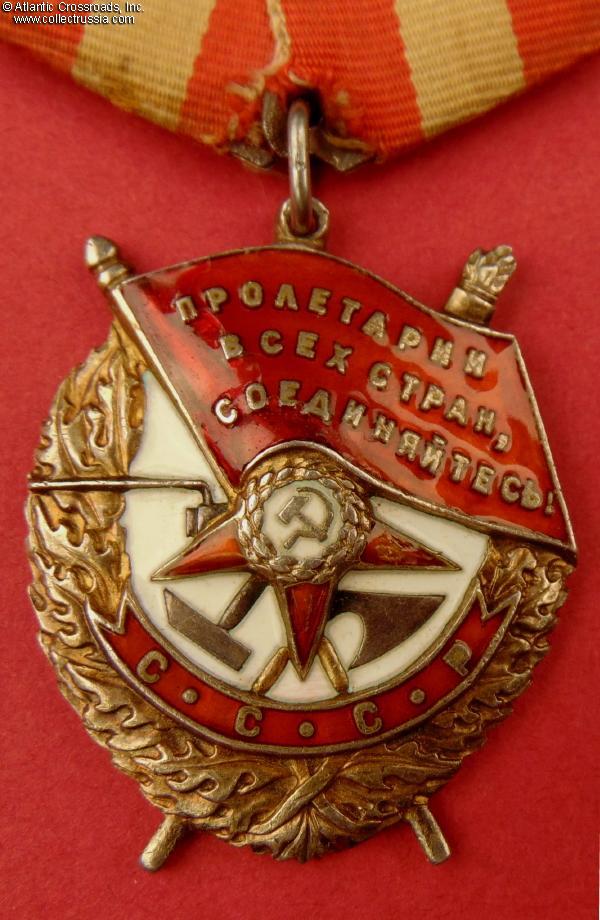 Order of the Red Banner, Type 4 Var. 1, #85429, awarded in August 1943 to a Rifle Battalion Commander, 1st Guards Army. The serial number is among the lowest observed for a "true" suspension type Red Banner; the award decree is also the earliest we've seen for the Type 4. The recipient showed outstanding leadership and personal bravery in the Izum-Barvenkovo Operation, a spoiling offensive in Donbass that prevented the Germans from sending reinforcements to their hard- pressed forces engaged in the Battle of Kursk. The offensive was otherwise largely unsuccessful and very costly on the Soviet side, so the awards for this operation are scarce. The order is in fine condition. Comes with archival research.
$735.00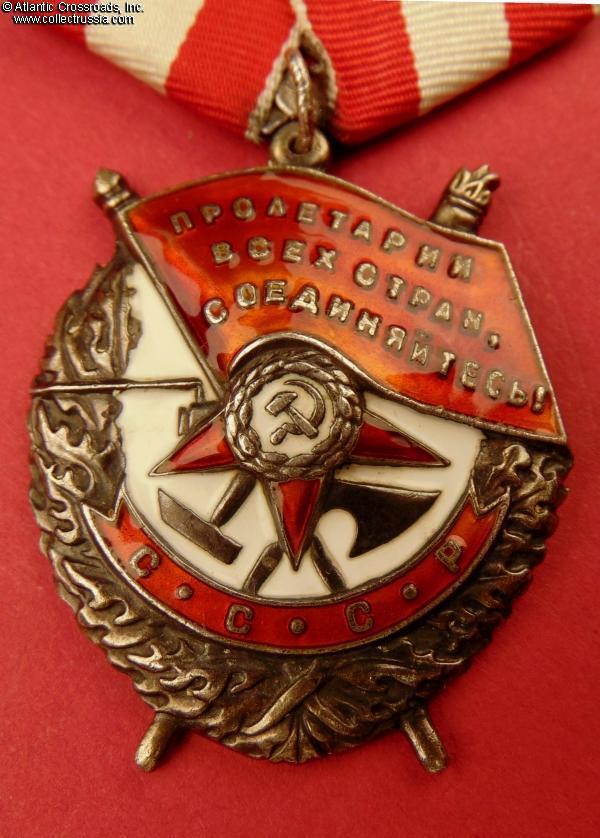 Order of the Red Banner, #310563, Type 4, Var. 1, c. 1948-49. A WW2 type featuring rounded shape and mint mark in single line. Excellent condition.
$375.00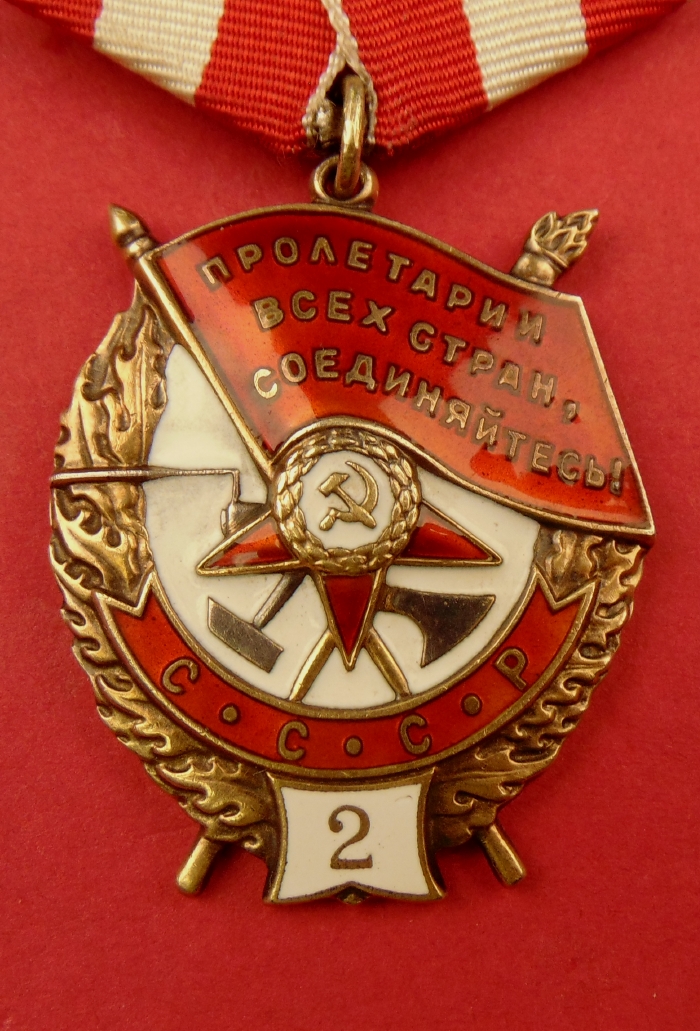 Order of the Red Banner, 2nd Award, Type 5 Var. 1 Sub-var. 3, #26731, circa 1955- 56 issue. This specimen is from a very small series of just 600 produced by the Moscow Mint in 1954. Excellent condition.
$1,075.00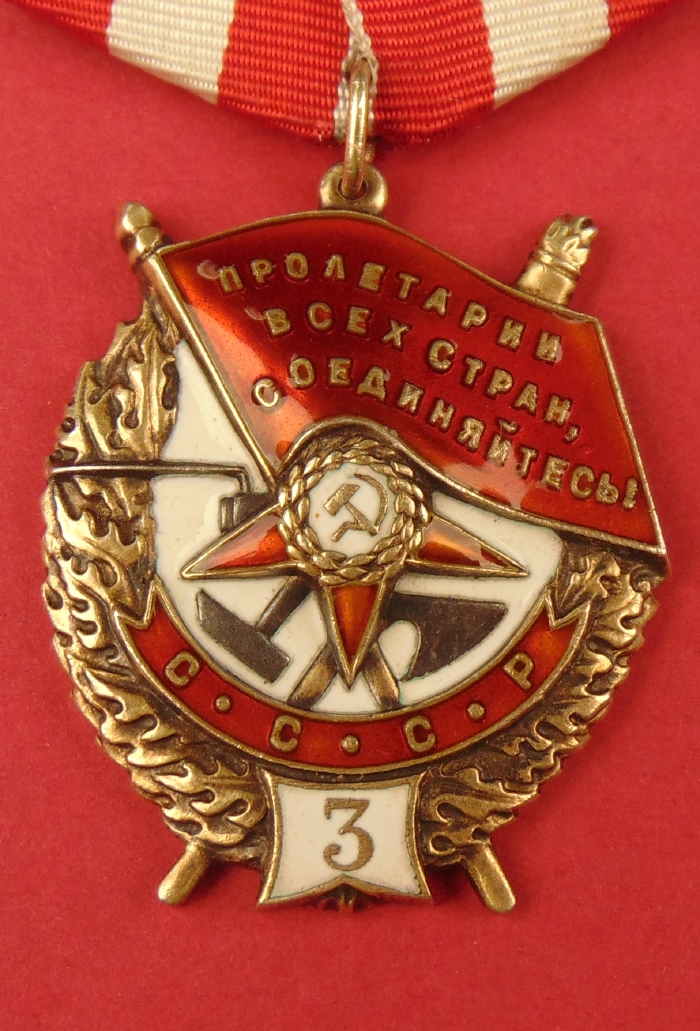 Order of the Red Banner 3rd Award, Type 4, Var. 1, Sub-var. 1, #1419 (Strekalov classification), c. 1944. A very uncommon wartime issue in superb condition - literally impossible to upgrade.
$2,950.00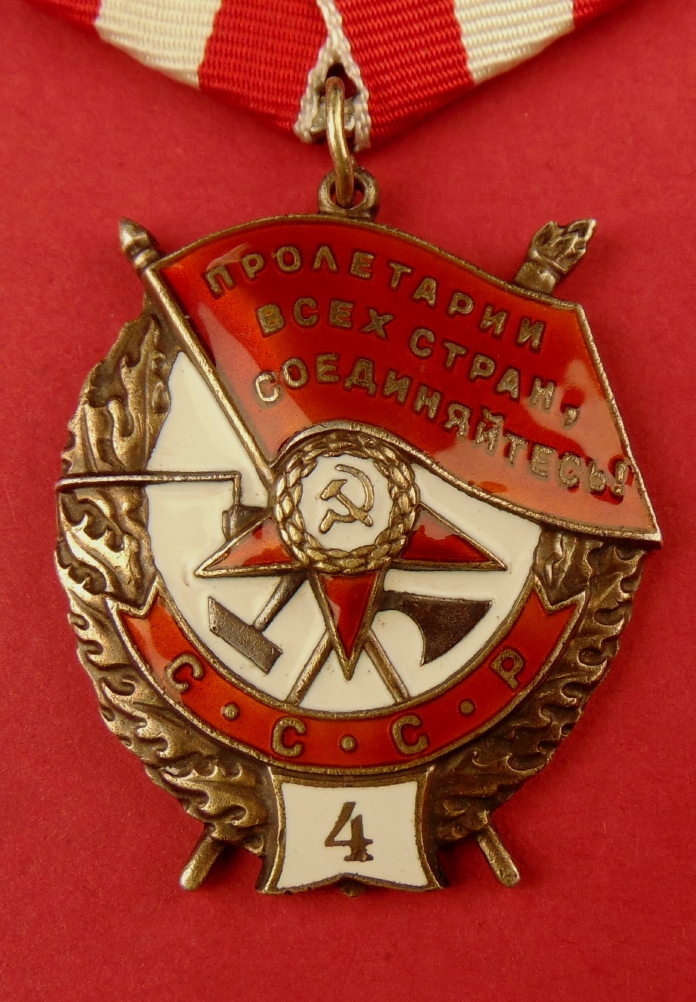 Order of the Red Banner 4th Award, Type 5, Var. 1, Sub-var. 2, #2571, circa 1952- 53 issue. In outstanding condition. A very scarce piece from the Korean War era with a good research potential.
$5,900.00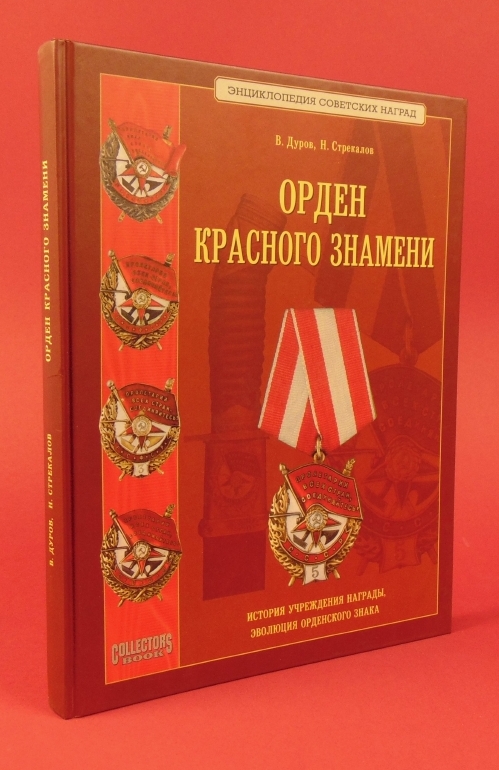 The Order of the Red Banner Durov, Strekalov, C. 2006, Moscow, Russian text. This landmark out-of-print reference is a required reading for the serious collector of Soviet awards and is unlikely to be surpassed. Single copy in stock, in brand-new, near mint condition.
$120.00