WW2 Era Officer and Enlisted Uniforms
*CLICK ON THUMBNAIL OR ITEM NAME TO VIEW FULL DESCRIPTION AND PHOTOS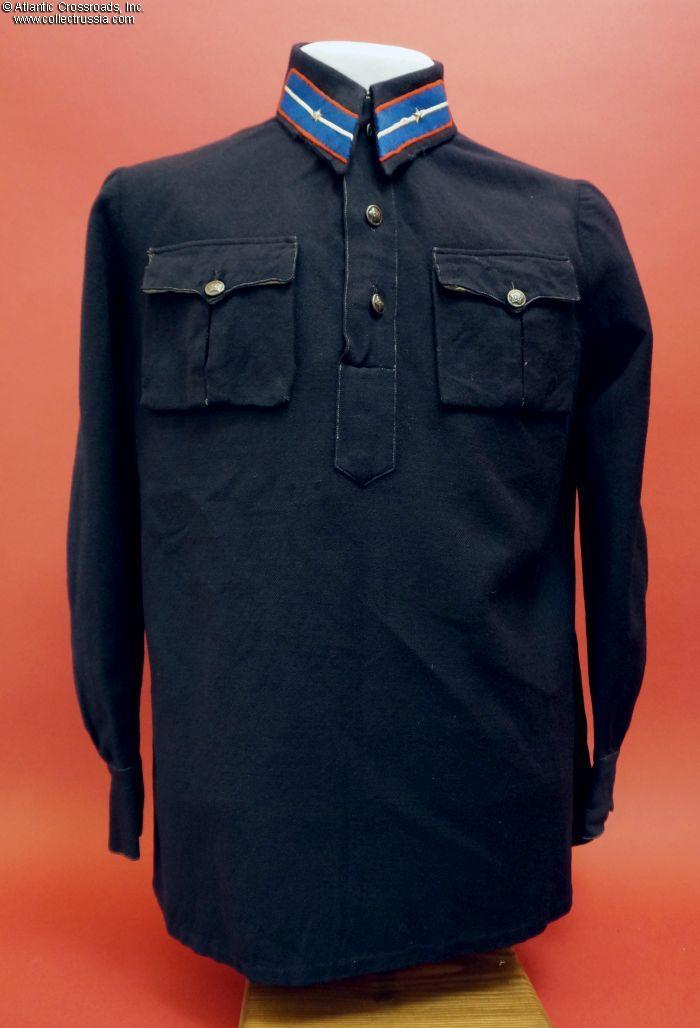 M 1935 Service Gimnasterka Tunic of an NKVD Police Sergeant, 1936-39. Exceptionally rare example of an original pre-WW2 uniform of the Soviet law enforcement. Medium sized (about 42R).
$850.00
M 1943 "Victory Parade" dress tunic of an Automobile Troops Lieutenant, circa 1943-47. Size about a US 36. A very handsome and uncommon uniform featuring silver "spools" on the cuffs, in very good to excellent condition.
$700.00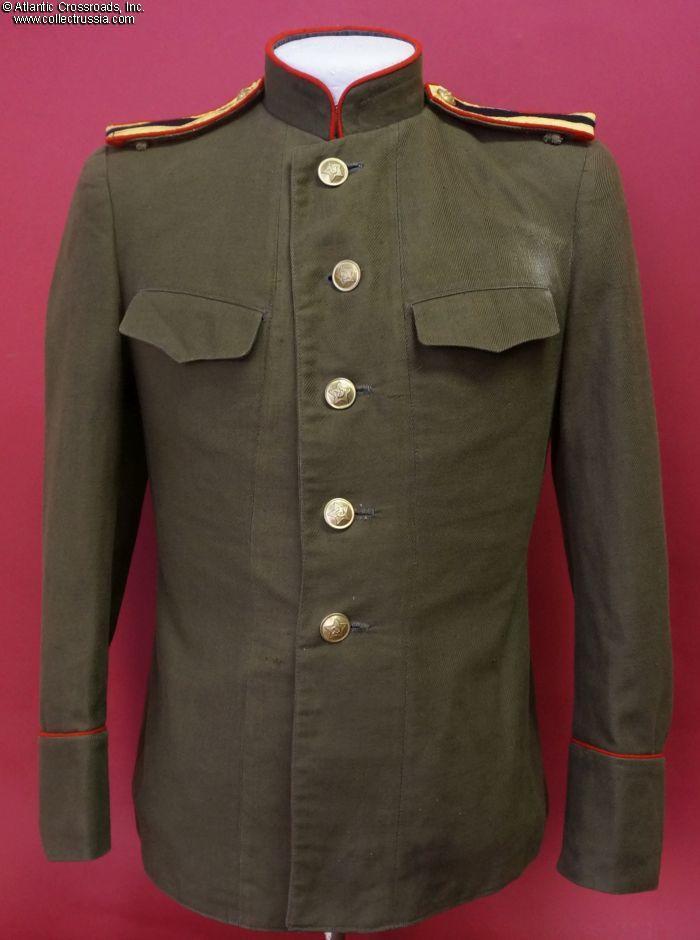 M 1943 Kitel for a cadet of an Artillery Special Military High School (boarding prep school for military academy), 1943-1945. This tunic is very similar to an M 43 officer tunic with one major difference: it is made in cotton fabric rather than wool. The shoulder boards are special narrow type used only by the school cadets. In very small size appropriate for a school age boy of the period. An exceptionally rare and interesting piece!
$495.00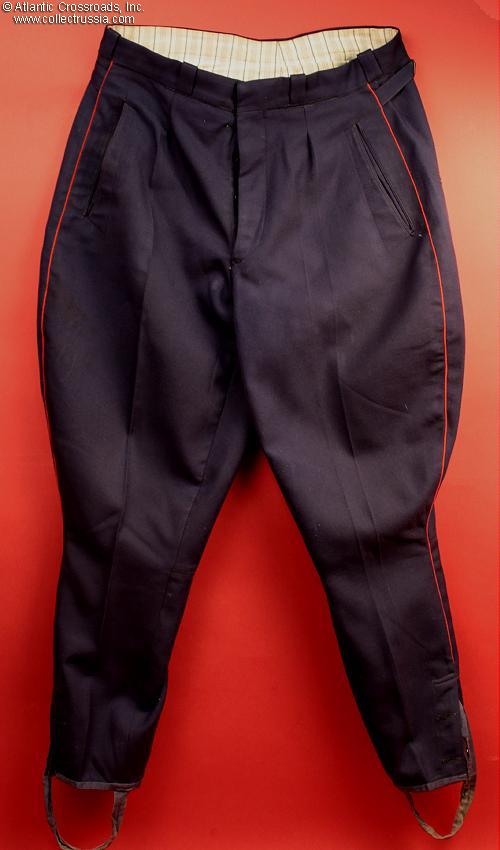 Artillery or Tank Corps officer breeches, circa 1950s. Essentially identical to WW2 issue.
$190.00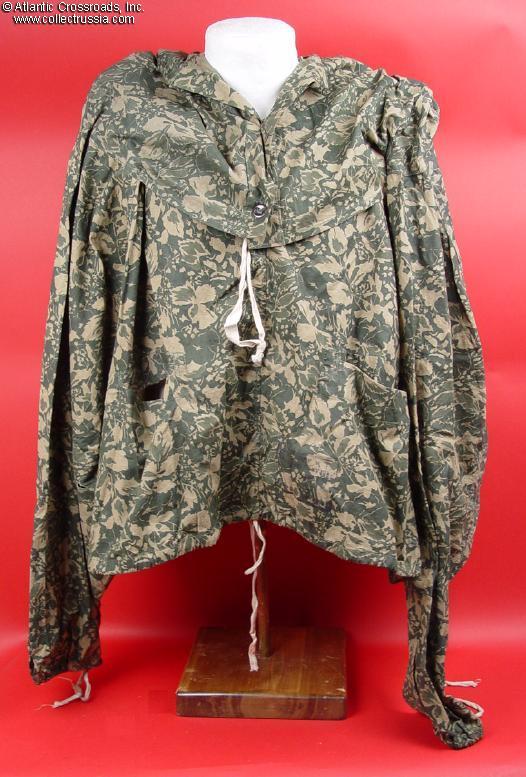 Leaf Pattern camouflage smock, unissued condition.
$650.00