Imperial Russian Antiques
*CLICK ON THUMBNAIL OR ITEM NAME TO VIEW FULL DESCRIPTION AND PHOTOS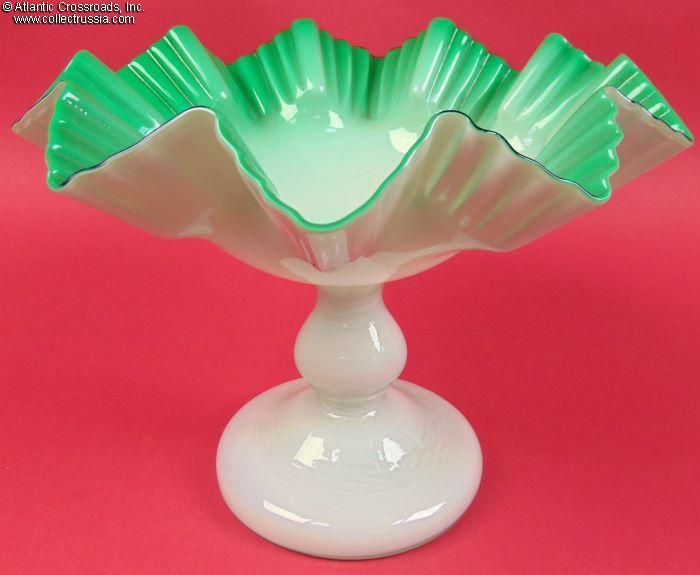 Imperial Russian Antique Milk Glass Fruit Bowl, Bolotin Glass Factory, c. 1885- 1917.
$450.00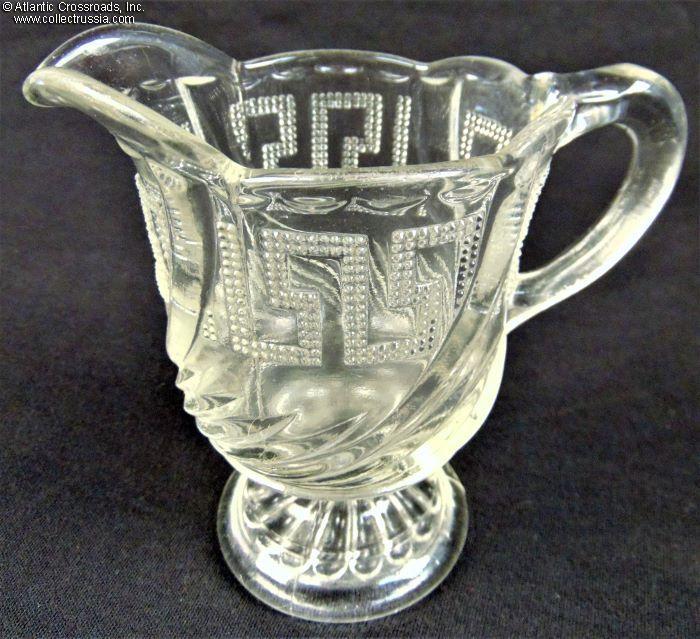 Cut Glass Creamer or Sauce Boat c. late XIX - early XX cent. Ornament in Maltsov Glass Factory style.
$250.00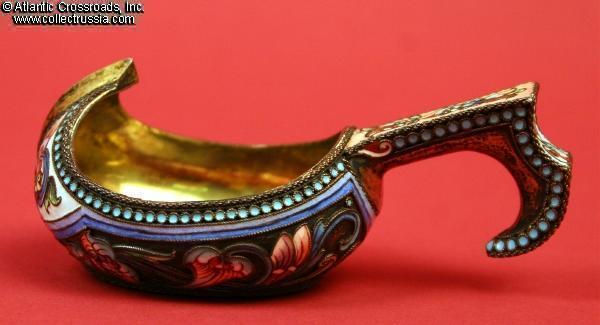 Moscow-made Silver Gilt Kovsh with exquisite Shaded Cloisonné Enamel, C 1899.
To see a broad selection of Imperial Russian objects fashioned of silver, please visit our "Imperial Russian Silver" section.
$1,600.00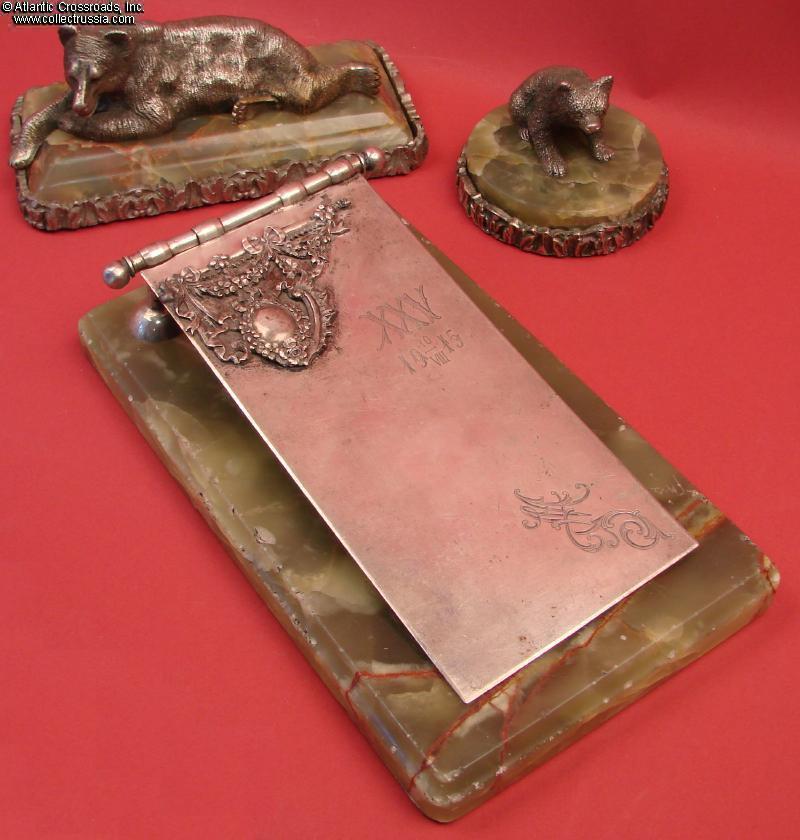 Antique Imperial Era St. Petersburg Desk Set Attractive and interesting desk set comprising a calendar holder and two paperweights mounted with sculpted bears.
$2,200.00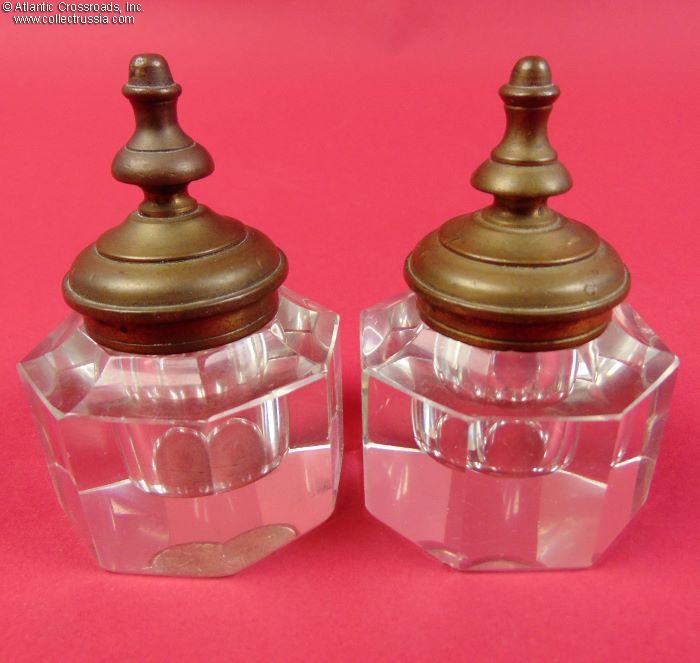 Matching Set of 2 Inkwells, in Heavy Clear Cut Glass w. Solid Brass Lids, c. late 19th - early 20th century.
$180.00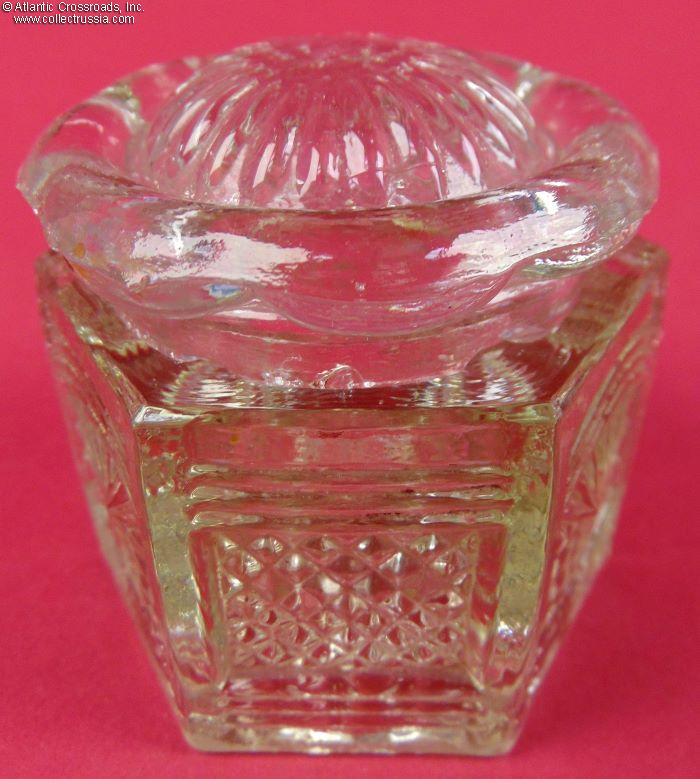 Antique Inkwell in Cut Crystal, complete w. Lid, c. mid- to late XIX c.
$95.00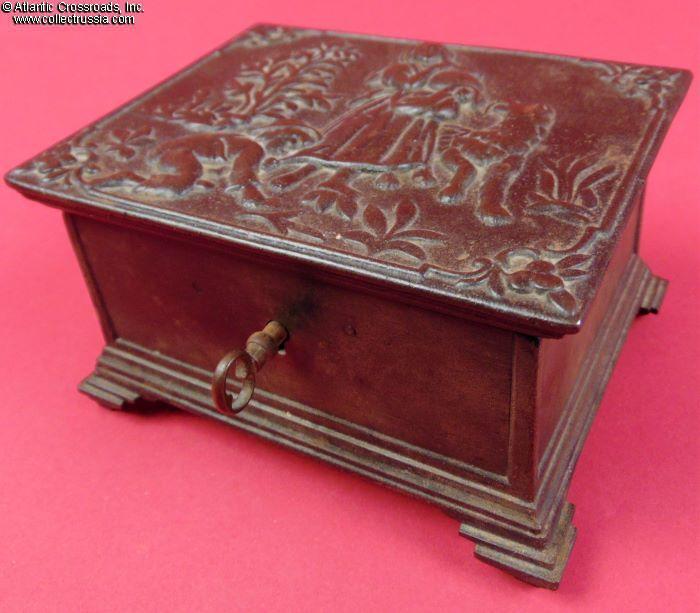 Kusa Cast Iron Lockbox, c. mid-XIX - early XX century (pre-1917), With Imperial Double-Headed Eagle Warrant and Maker's Mark. Original Key, in Superb Working Condition
$650.00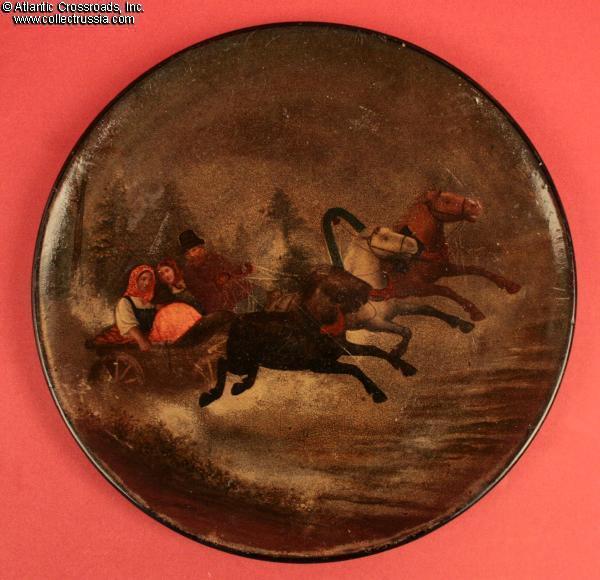 Fedoskino Summer Troika 8" lacquer plate from the Vishnyakov Workshop, circa 1880s-1890s.
$525.00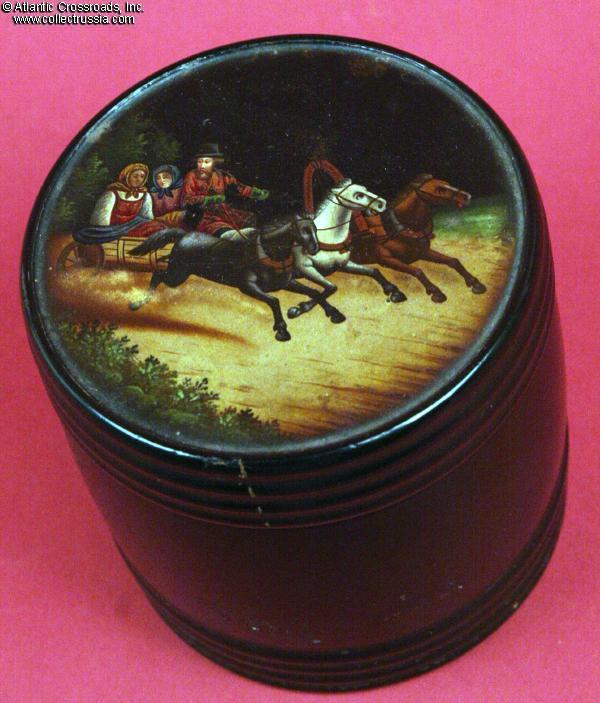 Fedoskino Summer Troika lacquerware "keg" from the Vishnyakov and Sons Workshop, circa early 1880s. Designed for use as a caddy for either tea or tobacco. 3 ½ " in dimeter, 3 5/8" high.
$740.00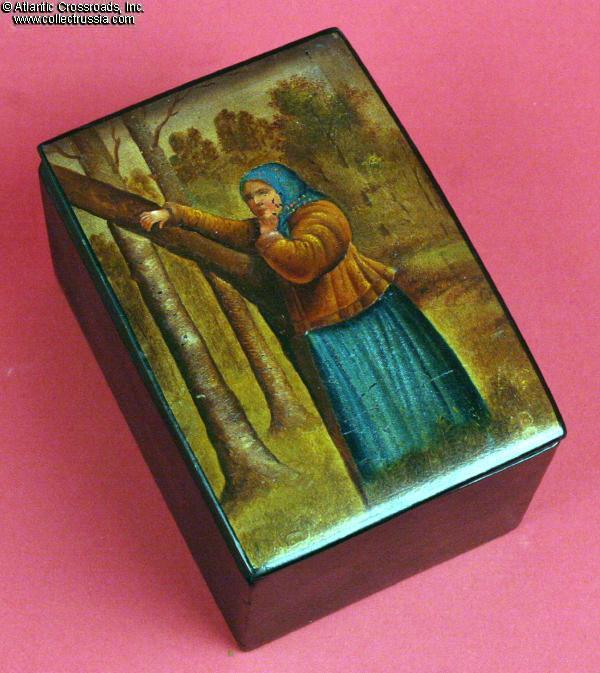 Lacquer tea caddy probably from either the Vishnyakov or the Lukutin workshops in the Fedoskino region. 3 ½" x 3 1/8" x 5 ¼". Circa 1900.
$640.00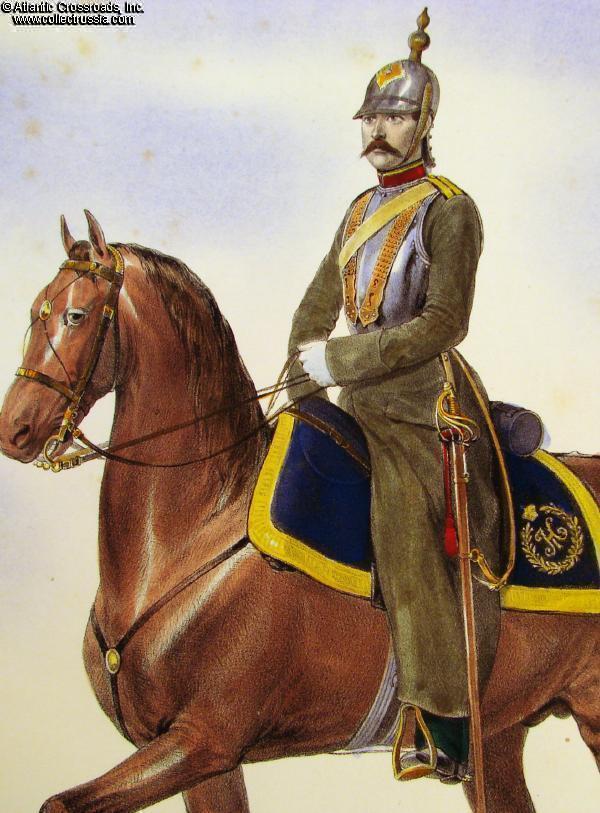 Cavalry officer in winter uniform, Cuirassier Regiment of the Military Order of St. George from the 1854-1855 period. Large hand- colored lithograph printed soon after the Crimean War, in very fine condition.
To find a selection of other fine Russian Imperial military prints, please visit our "Imperial Russian Posters, Lithographs and Books" section.
$245.00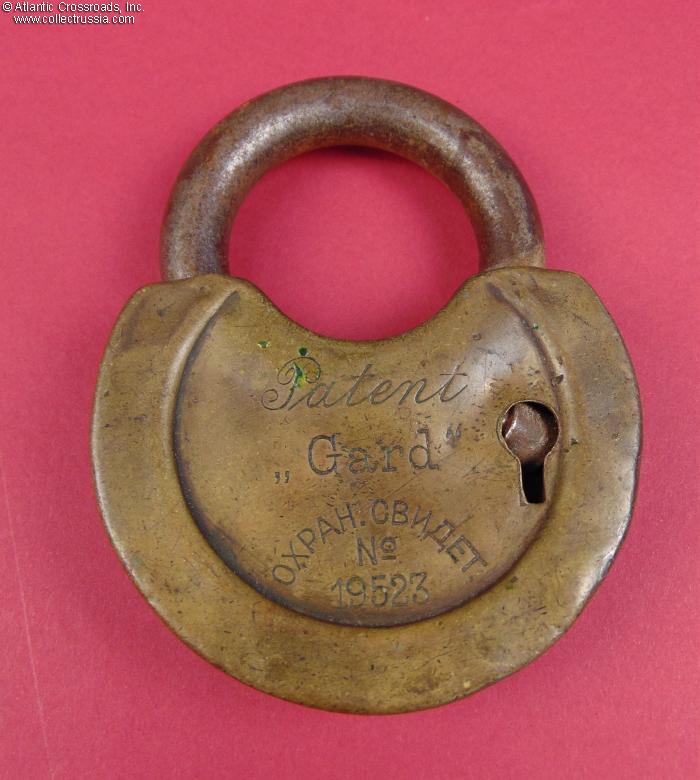 Brass padlock with steel shackle circa 1870s - 1910s, patented. No key.
$75.00