WWII Citations
*CLICK ON THUMBNAIL OR ITEM NAME TO VIEW FULL DESCRIPTION AND PHOTOS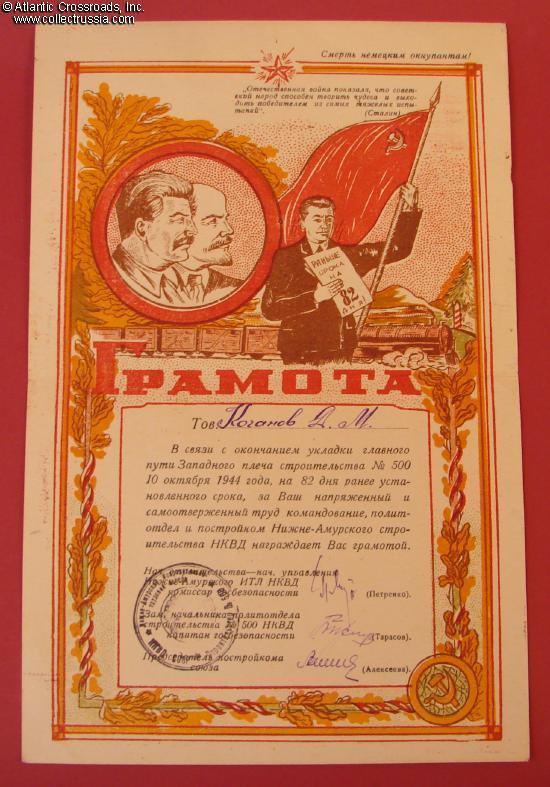 Honorary Certificate issued in October 1944 by an NKVD Correctional Labor Camp. Awarded for completing the assignment - laying a part of the main track of the Baikal-Amur Railroad - 82 days ahead of schedule. Unusual and colorful artwork features portraits of Stalin and Lenin and a railway train speeding through the forest.
$250.00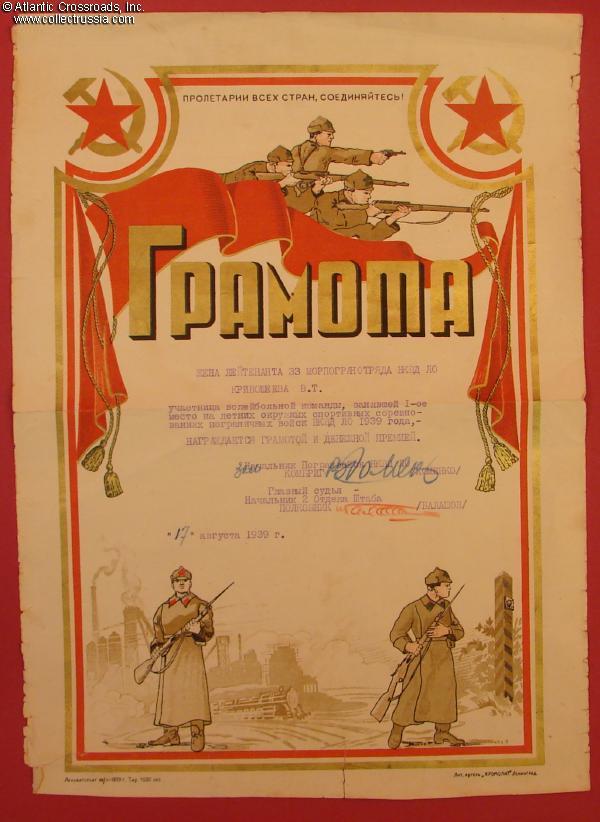 Honorary Certificate issued in August 1939 to the wife of an NKVD Naval Border Guard officer in Leningrad Region. She was given the certificate and a monetary reward for winning first prize in NKVD sports competition. Nice artwork specifically designed for NKVD: shows NKVD Internal Army trooper guarding the industrial installations and NKVD Border Guard on patrol near a border marker. In very good condition.
$395.00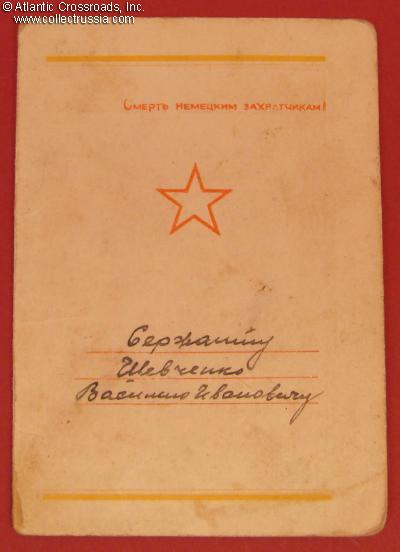 Citation to a Sergeant for taking part in the destruction of the German armor southwest of Budapest in March 1945 (breaking the last German offensive of the war on Lake Balaton). Uncommon booklet type certificate, in very good condition.
$75.00