Imperial Russian Jetons
*CLICK ON THUMBNAIL OR ITEM NAME TO VIEW FULL DESCRIPTION AND PHOTOS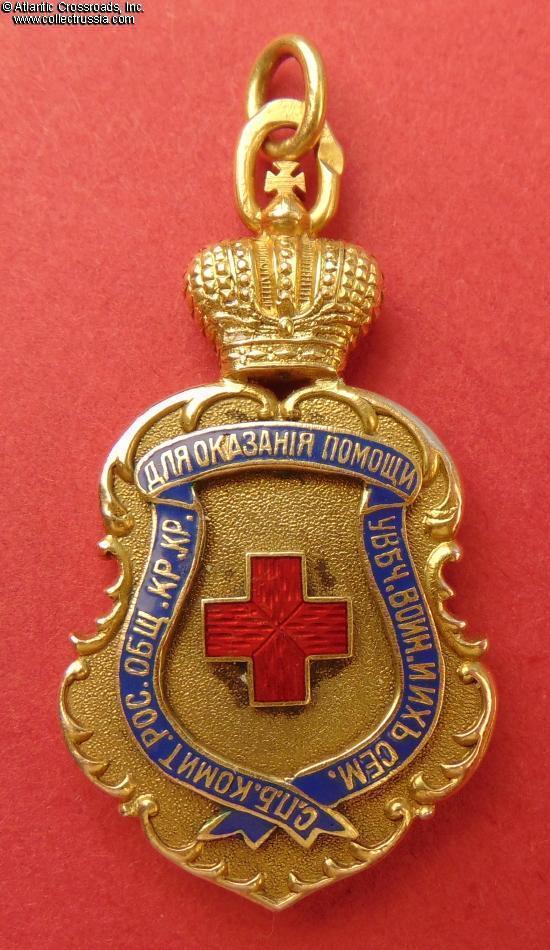 Gold Jetton of the St. Petersburg Chapter of the Russian Red Cross for Assistance to Crippled Soldiers and Their Families, by the famous Eduard Jewelry Firm, 1908-1910. This beautiful and very complex piece shows St. Petersburg gold hallmarks "56" as well as the early Eduard maker mark ИЛ ("IL"), and is engraved with the name of the original recipient. In very fine to excellent condition.
$2,500.00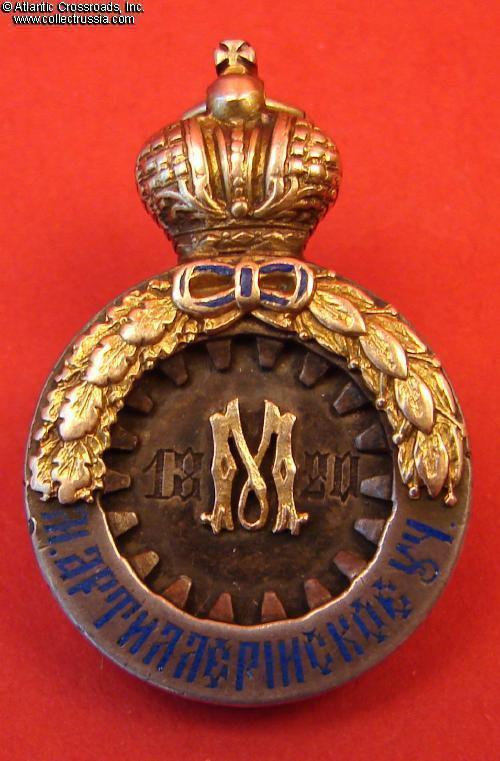 Silver, Gold, and Enamel Graduation Jetton from the Michael Artillery School in St. Petersburg. Beautiful piece.
$2,300.00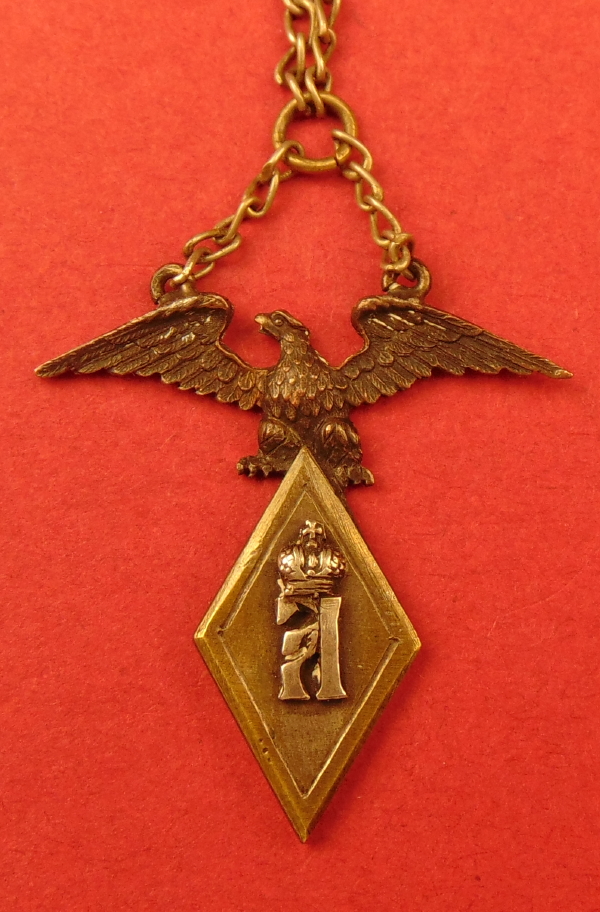 High School Graduation Jetton, dated 1917 - the year of Russian Revolution. Nicely made piece in silver and silver-plated brass.
$280.00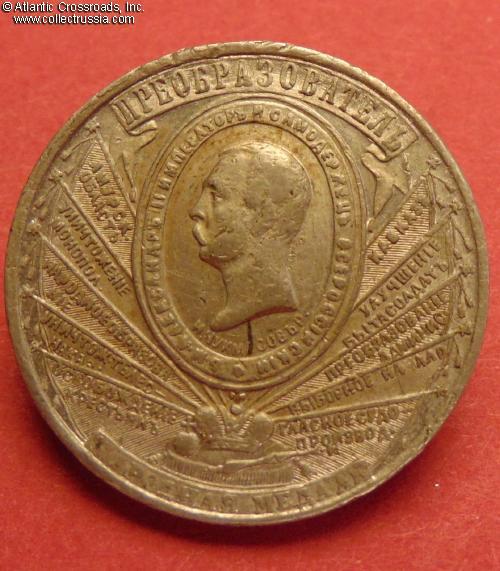 People's Medal in Memory of Events That Coincided with the 1000th Anniversary of Russia, 1862. White metal version, 28.5 mm wide. Features bas-relief portrait of Alexander II and flag emblazoned with many key achievements of his reign such as the liberation of peasants and improvements in national education system. An attractive piece in very fine condition.
$110.00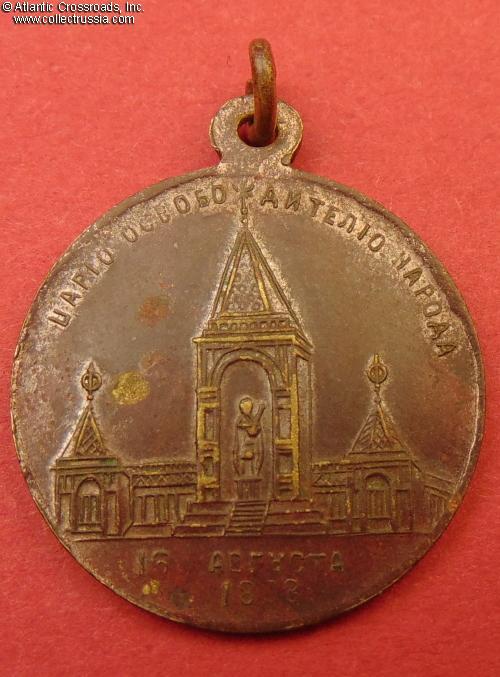 Emperor Alexander II Memorial Jetton, 1898. Features a memorial to the Tsar-Liberator built inside the Moscow Kremlin and demolished by the Bolsheviks in 1920s on personal order by Lenin. An attractive and uncommon piece.
$110.00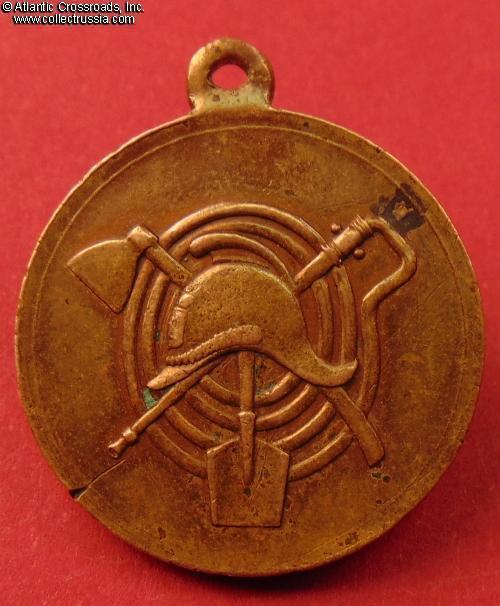 Jetton in Commemoration of the All-Russia Firefighting Convention and Exhibition in St. Petersburg, 1892. Attractive brass token in very fine to excellent overall condition, with beautifully preserved details.
$95.00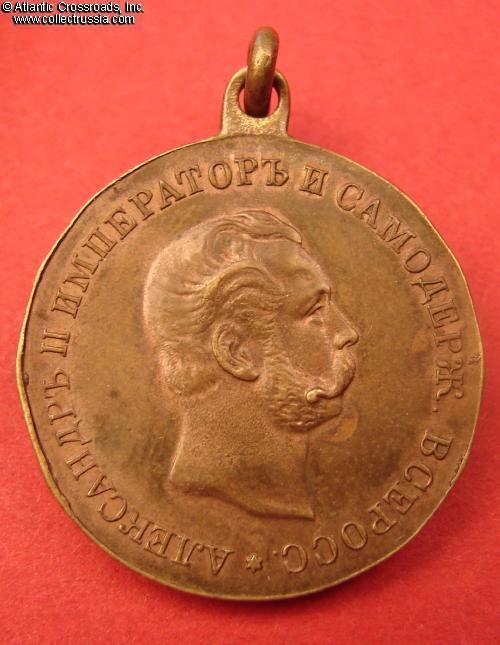 Jetton in Commemoration of the 50th Anniversary of the Emancipation of Serfs by Emperor Alexander II, 1911 issue. A very uncommon and beautifully detailed piece in brass with portrait of the "Tsar-Liberator" in high tri-dimensional relief.
$120.00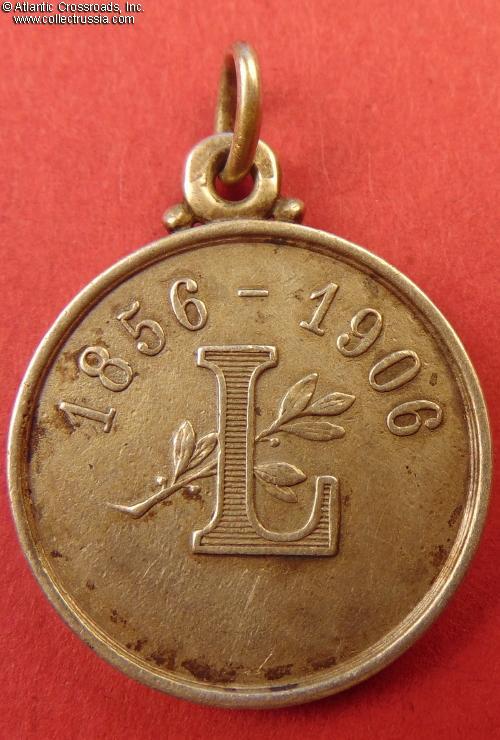 Baltiyskiy Shipyard 50th Anniversary Jetton in silver, 1906. Hallmarked "84" and maker-marked "DO" (Dmitriy Osipov) on the eyelet. Excellent condition.
$250.00
Jetton in Commemoration of the 50th Anniversary of the Krengolm Textile Factory (in Estonia), 1907. Beautifully detailed silver piece in Art Nouveau style with uncommon "bookmark" style attachment.
$250.00