Autographs
*CLICK ON THUMBNAIL OR ITEM NAME TO VIEW FULL DESCRIPTION AND PHOTOS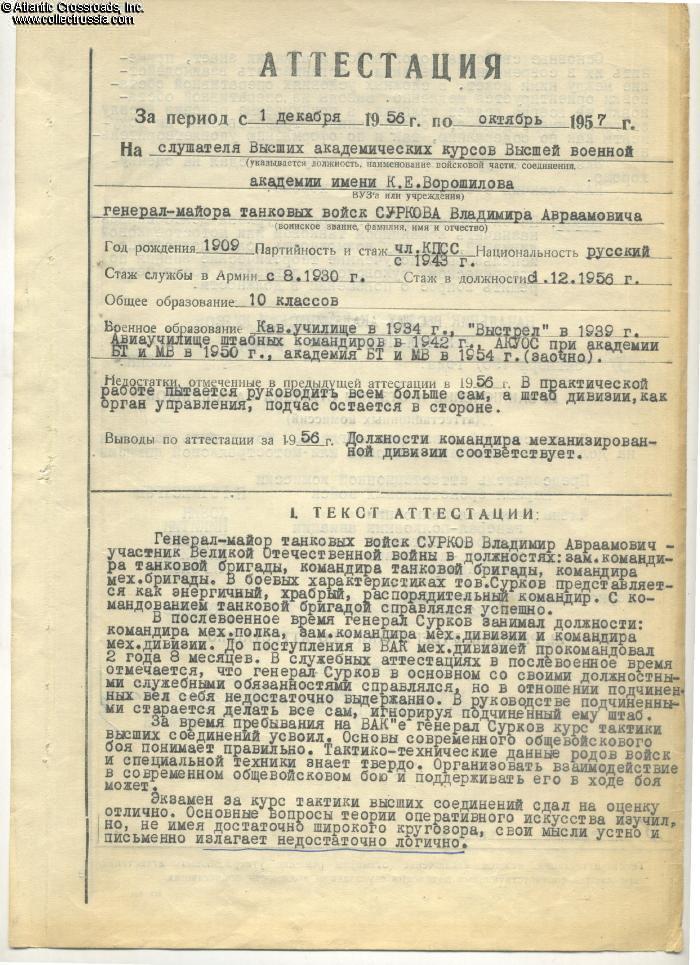 Marshal of the Soviet Union Ivan Bagramyan, Twice Hero of the Soviet Union and Commander of the Voroshilov General Staff Academy from 1956 to 1958, typed document signed. This 1957 document is an evaluation of an Armored Corps General who was about to complete an advanced course of studies at the academy. Although the review submitted by the chief of the study program contained some rather negative points, Bagramyan recommended to keep the general in his previous capacity of a mechanized division commander. The document is in excellent condition.
$150.00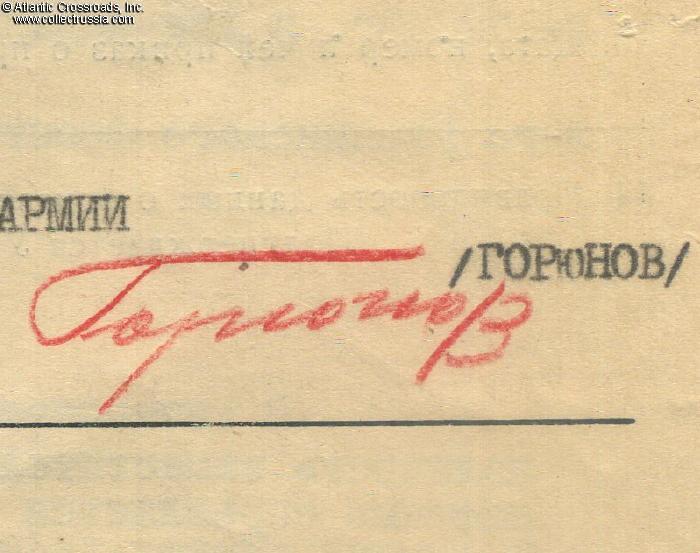 Air Force Colonel General Goryunov, Commander of the 69th Air Army, typed document signed and dated 9 May 1945. A recommendation for promotion of a subordinate officer which includes the officer's photo.
$50.00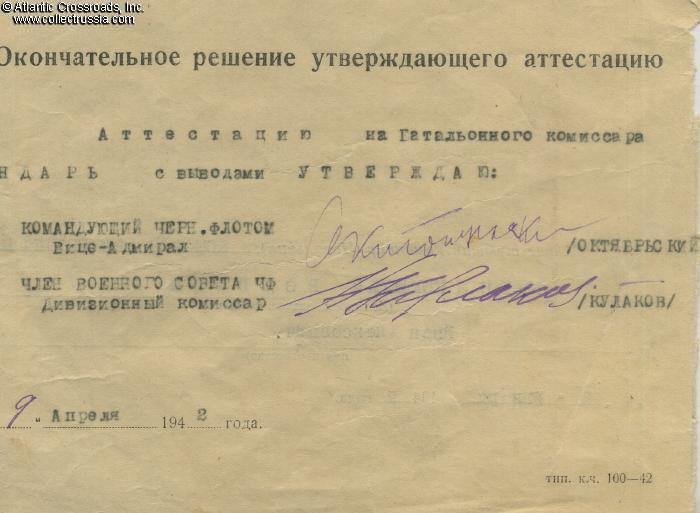 Vice Admiral Filipp Oktyabrsky, Commander of the Black Sea Fleet, typed document signed during the siege of Sevastopol on 29 January 1942. Earlier, Oktyabrsky had been in charge of defense of Odessa, and later in the war, organized amphibious landings at Kerch and Feodosiya. A very interesting and uncommon document from the early period of the war.
$130.00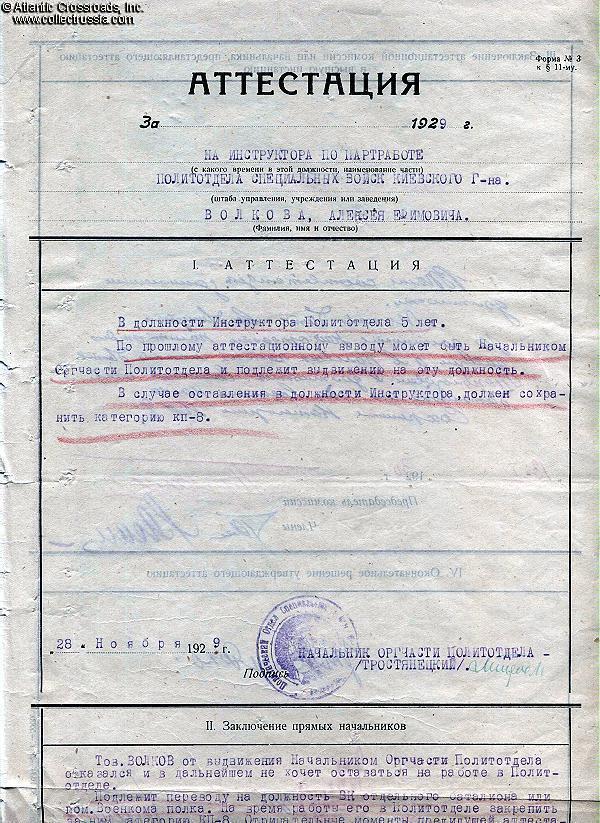 Iona Yakir, Commander of the Ukrainian Military District, typed document signed, January 1930. Yakir was certainly one of the most brutal Red Army commanders during the Civil War. Later an inspired military theorist who eventually became one of the highest ranking victims of Stalin's purge of the Soviet military in 1937.
$220.00