WW2 Soviet Military Manuals
*CLICK ON THUMBNAIL OR ITEM NAME TO VIEW FULL DESCRIPTION AND PHOTOS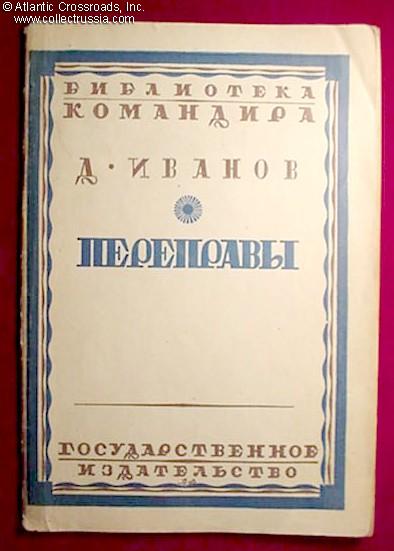 "River Crossing Operations", dated 1927. By the State Publishing House. Shows diagrams and drawings.
$45.00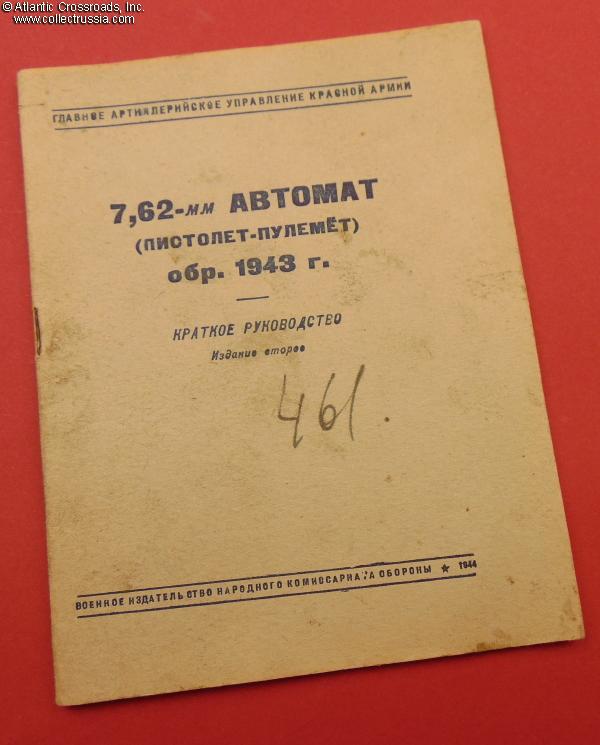 Red Army M-43 PPS Submachine Gun Manual, 1944 edition. Titled "7.62 Automatic Weapon (Machine Pistol), 1943 Model". An uncommon WW2 manual in very good condition.
$125.00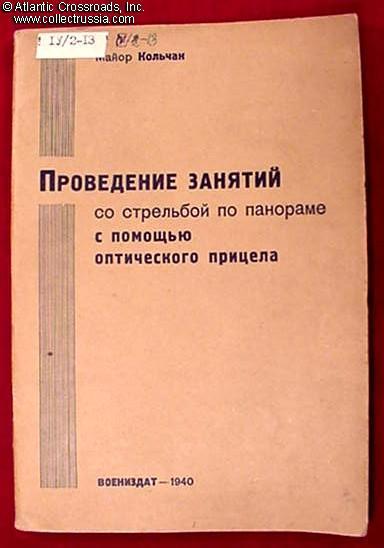 "Panoramic Target Practice Using Telescopic Gun Site" Military Publishing House, 1941
$65.00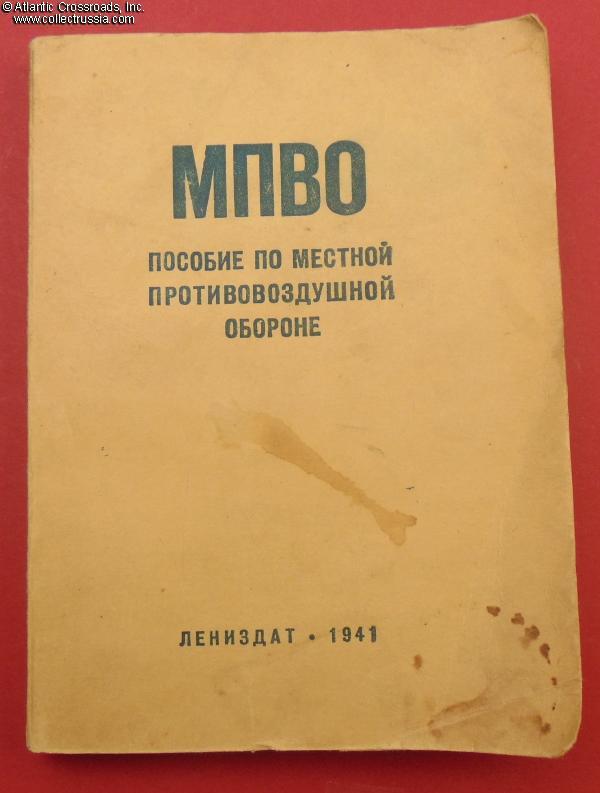 "MPVO [Local Antiaircraft Defense], Manual for Local Antiaircraft Defense", published in Leningrad just prior to the German invasion in June, 1941. In good condition.
An interesting selection of books that Soviet citizens read or referred to in the course of their lives can be seen in the Vintage Soviet Literature section of our website.
$75.00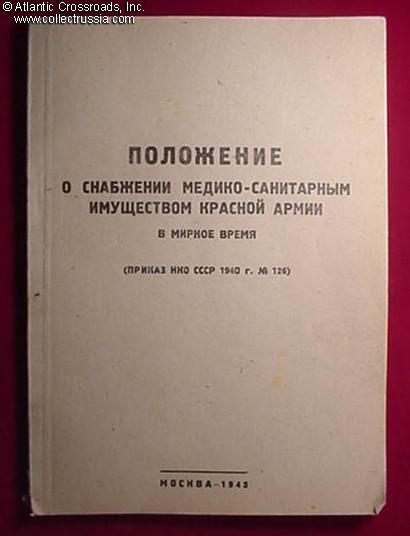 Medical Supplies of the Red Army manual, 1945.
$39.00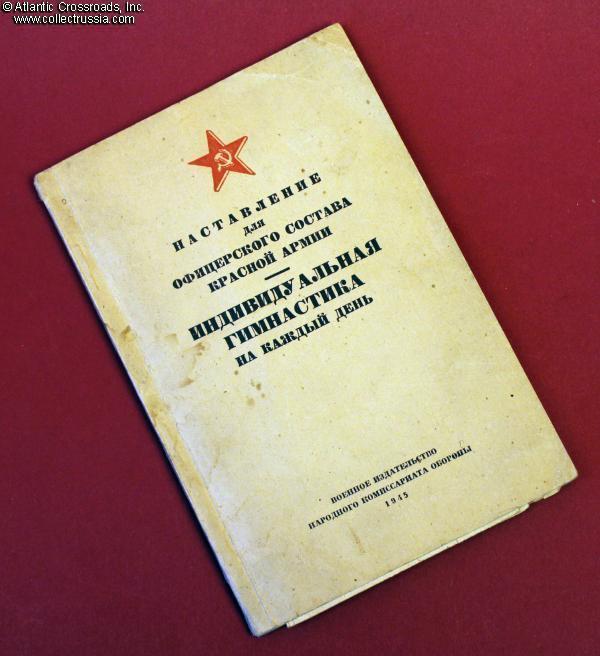 "Instruction for the Officer Staff of the Red Army, Individual Gymnastics for Every Day, (Second Edition)," 1945.
$65.00