WWII German Maps, Leaflets & Posters
*CLICK ON THUMBNAIL OR ITEM NAME TO VIEW FULL DESCRIPTION AND PHOTOS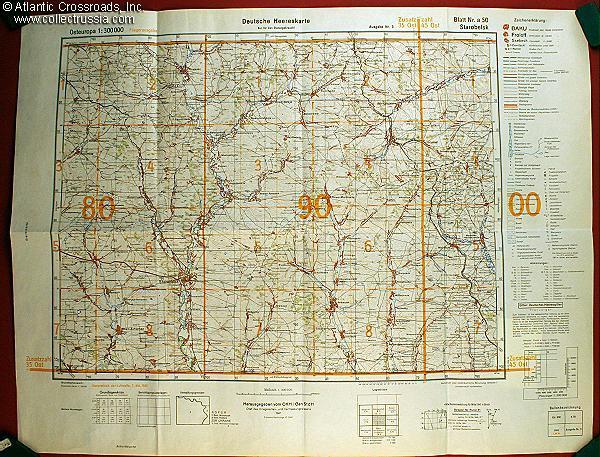 Wehrmacht Map of the area around the city of Starobilsk in the Ukraine. "Fliegerausgabe" for Luftwaffe Personnel.
$85.00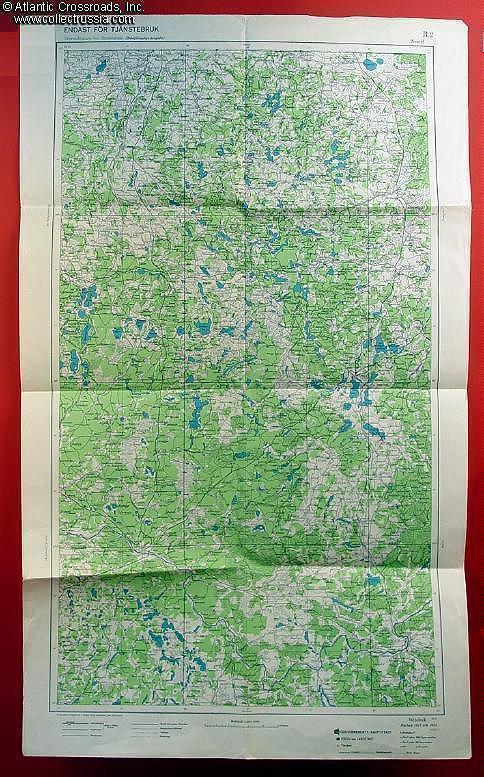 German Map of "Newell" including Witebsk, near Smolensk, in excellent condition.
$125.00

"Current Illustrations" a German "news sheet" shows the Wehrmacht on the attack on all fronts circa mid-1942. Large 13 3/8" x 37 1/2" size. Russian language.
$125.00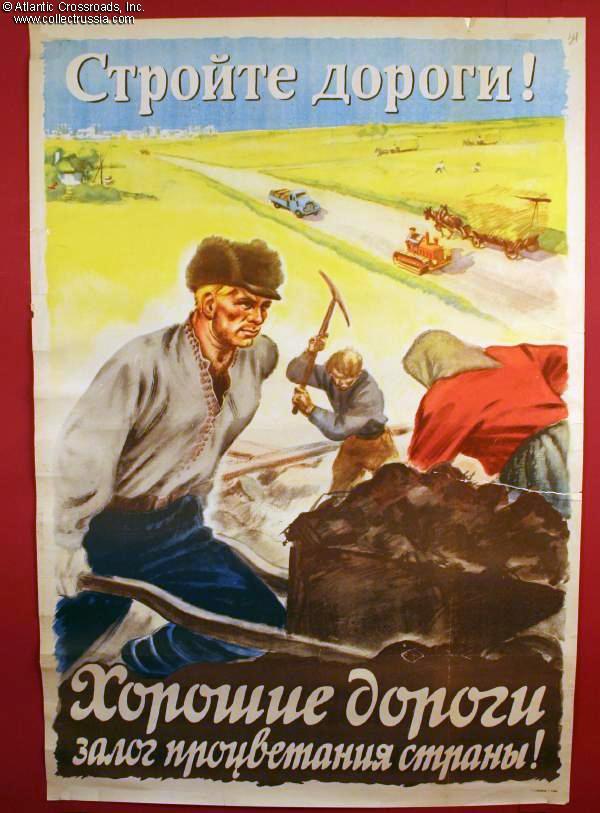 "Build Roads! Good roads are the guarantee of the prosperity of the country!" Roadwork - a sign of stability in the German occupied western areas of the Soviet Union. The virtues of reconstruction are heralded in this large 23 ¼" x 33 7/8" propaganda poster.
$390.00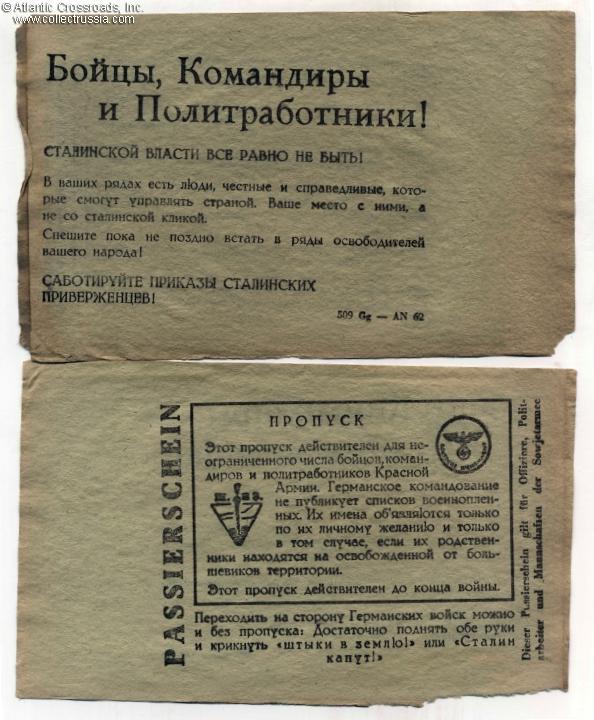 'Stalin's power will not last! (Publication 509 Gg AN 62). "In your midst there are honorable and fair people who can rule [your] country. Your place is with us [Germans] and not with Stalin's clique." German printed, Russian language surrender pass.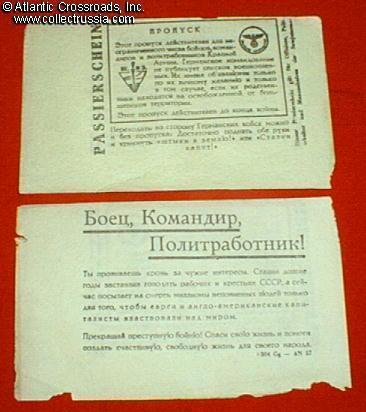 "First Stalin starved you and now he is sending you to spill your blood so Jews and English and American capitalists can rule the world!" German printed, Russian language surrender pass. (Publication 504Gg - AN57)
$20.00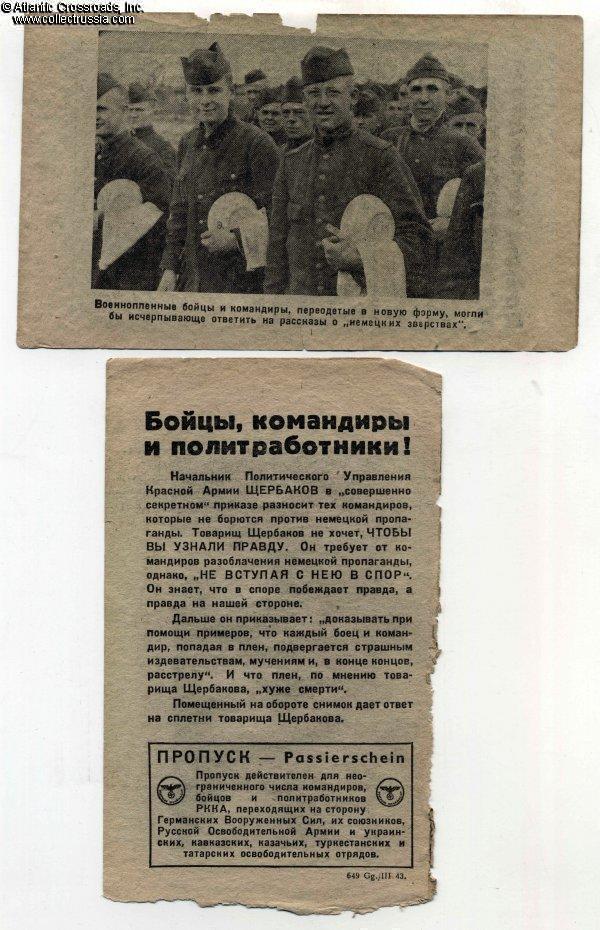 Prisoners of war are well fed! (Publication 649 Gg./111 43). Russian prisoners of war line up like waiters at a four star hotel. German printed, Russian language surrender pass. 6" x 3 3/4".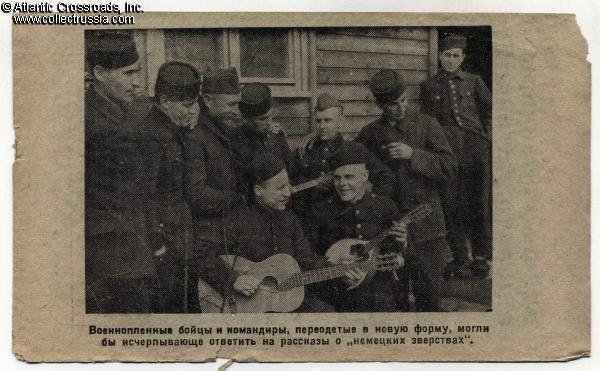 'Prisoners of war are enjoying themselves! Contrary to what Red Army officers say - being a prisoner of war is not so bad'. German printed Publication 649 Gg/111 43, Russian language surrender pass.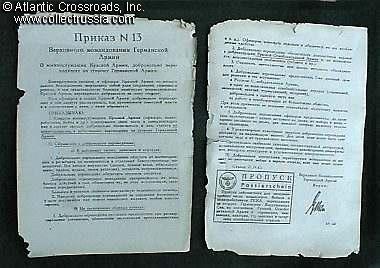 Decree #13 of Supreme Command of German Army (Publication AN 128).One page document details privileges granted to defecting Red Army officers and enlisted men. Fair condition.