Socialist Realism Paintings
*CLICK ON THUMBNAIL OR ITEM NAME TO VIEW FULL DESCRIPTION AND PHOTOS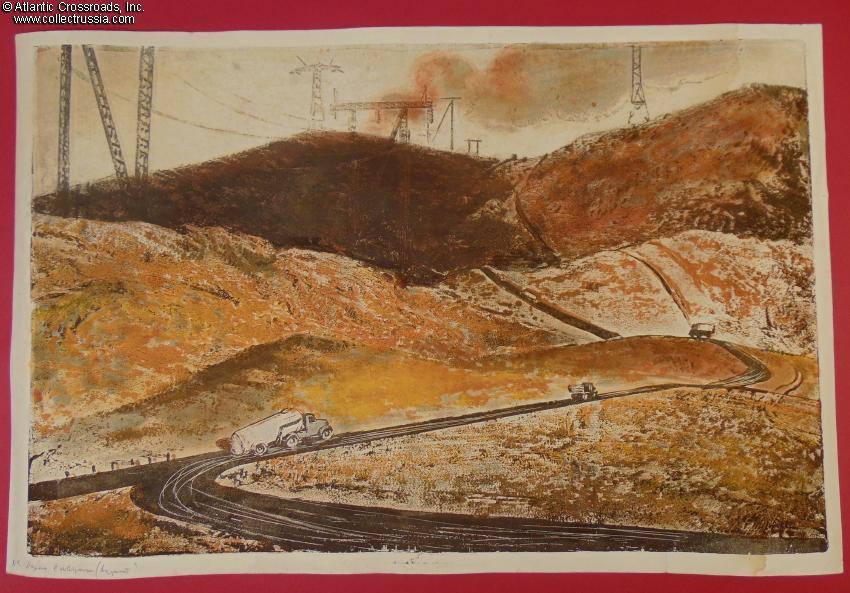 Road to Novotroitsk, a MASSIVE lithograph and gouache- on-paper work by Novichenko, circa 1980s-90s, portraying a humble yet picturesque landscape dotted with signs of industrialization through a unique combination of Socialist realism and the artist's own sentimental touch.
$275.00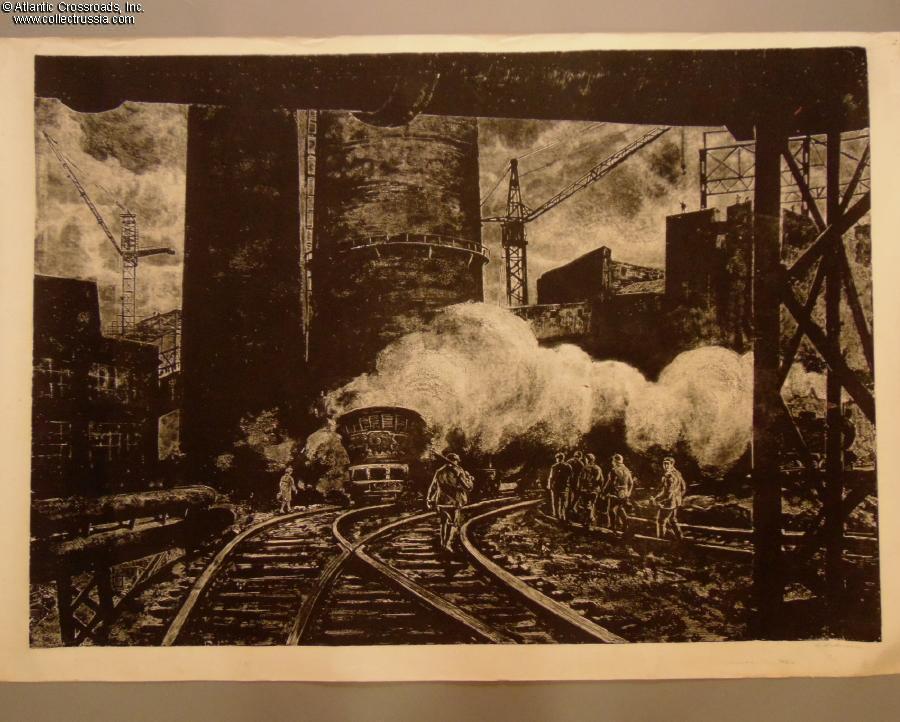 The First Blast Furnace, MASSIVE color lithograph/raised print by Novichenko, circa 1980s-90s, depicting Soviet factory workers on duty, dwarfed by the monumental scale of their industrial surroundings.
$450.00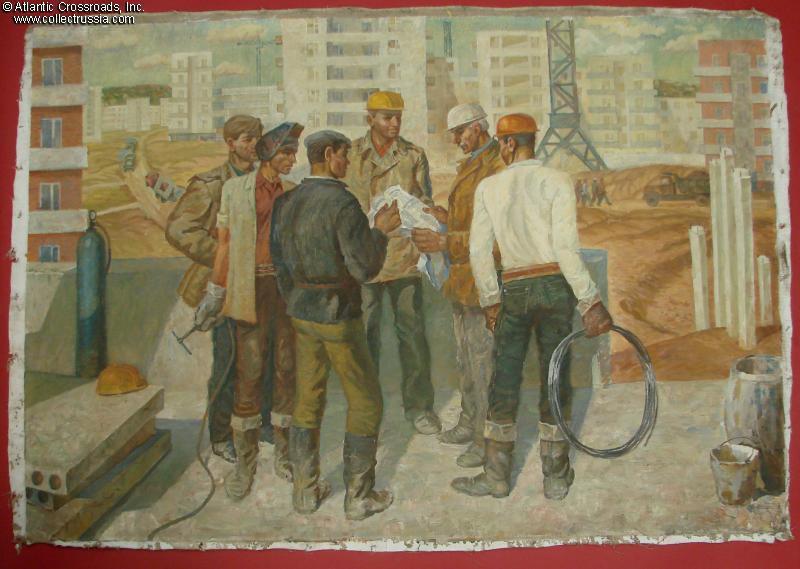 Construction Workers, Socialist Realism painting, oil on canvas, circa 1970s-80s. Very professionally done, apparently original piece by an unknown Soviet artist. Measures 57" x 39". In excellent condition.
$900.00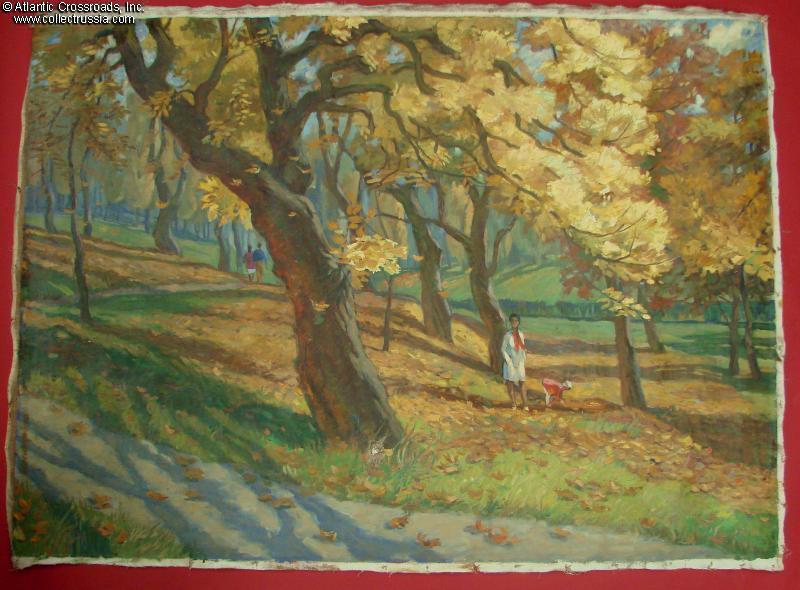 Autumn Park, original oil painting by artist L. Chesnokov (signed), 1980. Moody landscape in Socialist Realism style. Measures 55" x 41".
$400.00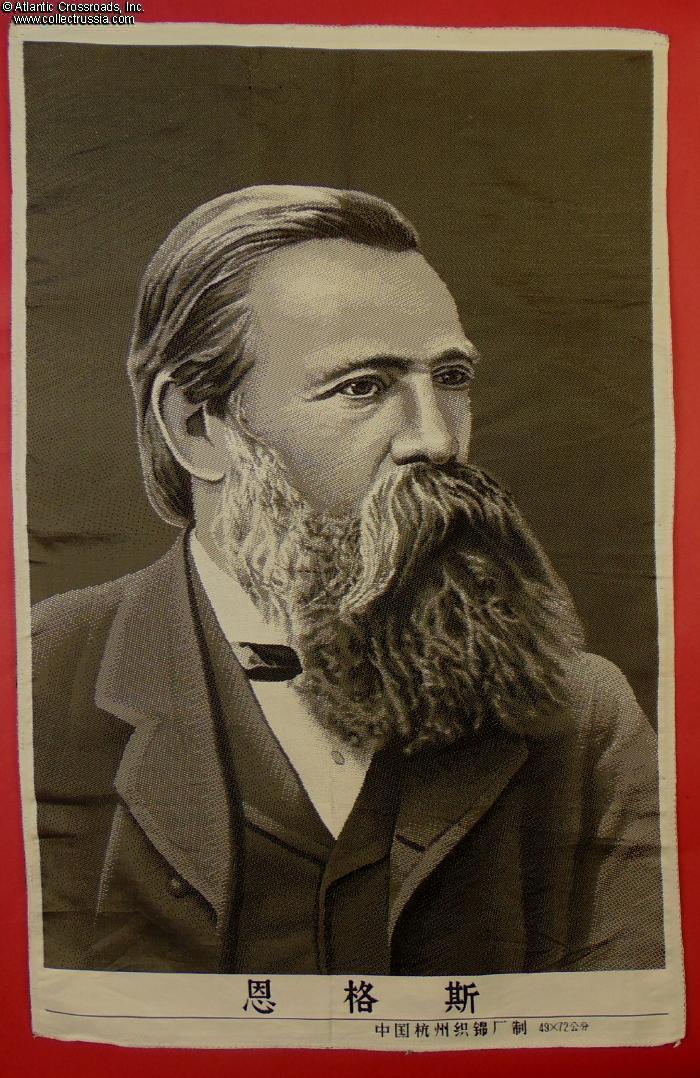 Portrait of Friedrich Engels, large size black-and-white tapestry on silk, circa 1950s-60s. Made in People's Republic of China, very likely specifically for export to the Soviet Union. In near mint condition.
$60.00