Soviet Military Leaders: Portraits, Sculptures, Photos
*CLICK ON THUMBNAIL OR ITEM NAME TO VIEW FULL DESCRIPTION AND PHOTOS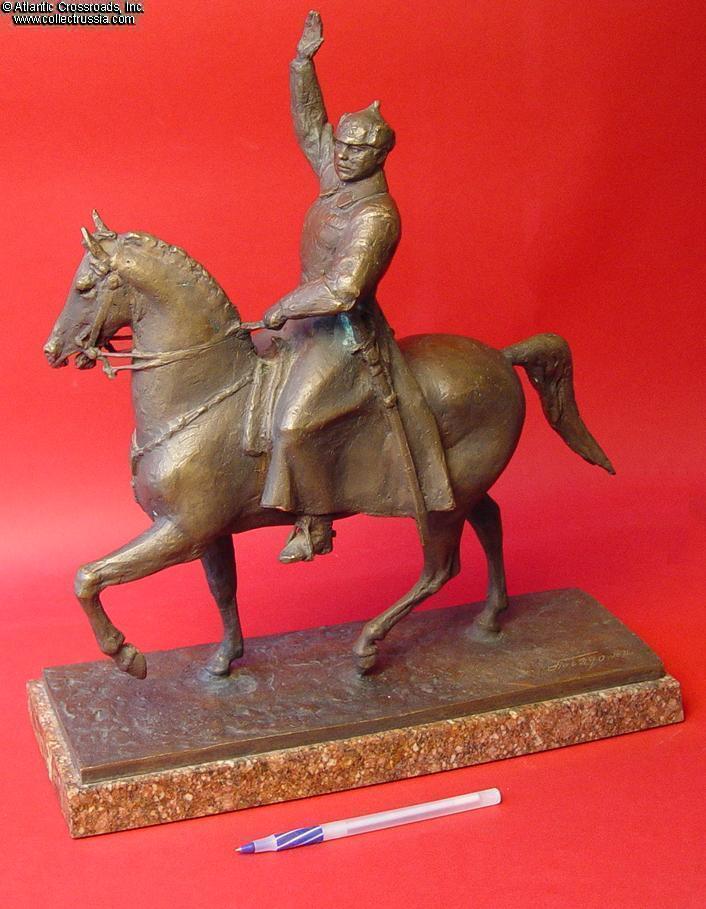 Magnificent Equestrian Sculpture, in bronze on marble depicting Marshal Kliment Voroshilov as a Red Army cavalry leader saluting his troops at the apex of his career. An exceptional work of Soviet statuary suited for the most advanced collection.
$1,900.00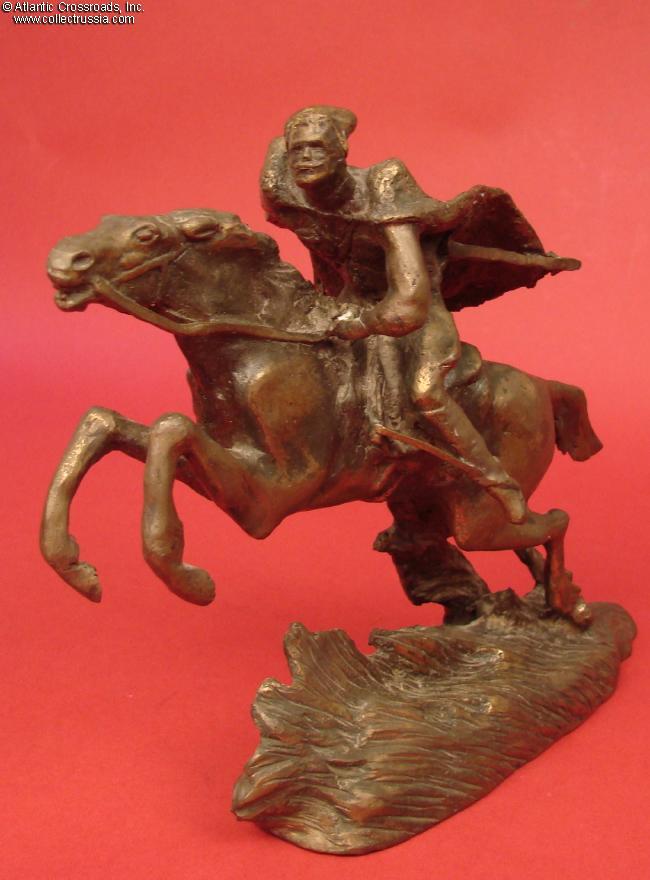 Cast Bronze Statue of Vasiliy Ivanovich Chapayev, iconic Red cavalryman of the Russian Civil War. Very nice action pose on horseback. An impressive 10 ½ " long, piece of circa 1950s-60s vintage.
$220.00
Marshal Voroshilov During Military Exercise, an offset color plate c.1940s-50s, reproduction from a 1938 painting by P. Pokarzhevskiy
$90.00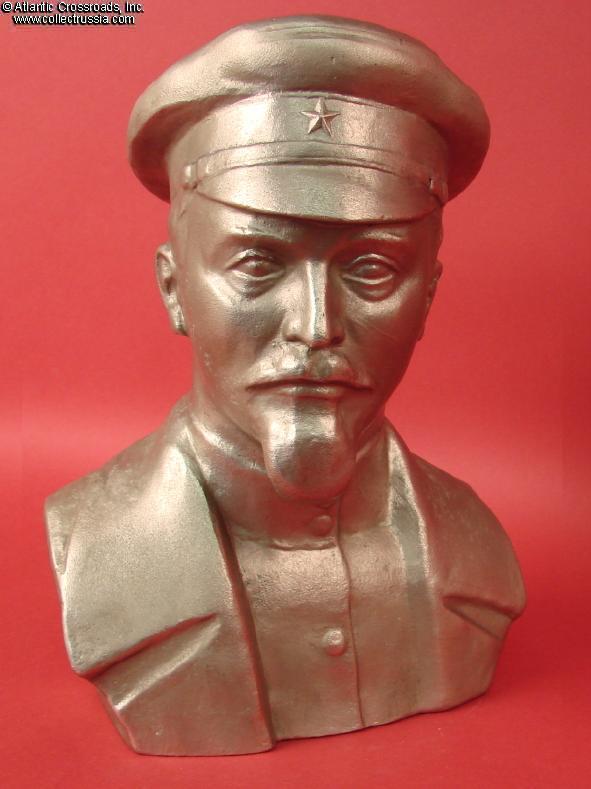 Bust of Feliks Dzerzhinsky, founder of Cheka (future KGB), dated 1984. A less common image by sculptor Teplov showing the architect of the "Red Terror" wearing military style visor cap with a star. In excellent condition.
To see other busts and sculptures of Dzerzhinsky, visit the Soviet Statuettes & Busts in Metal , section of our website.
$170.00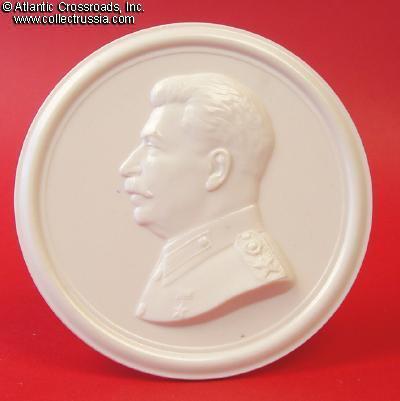 Round wall-plaque with sculptured profile of Stalin, late 1940s through mid 1950s. Shows Stalin in Generalissimo uniform with Gold Star "Hammer and Sickle" award.
$85.00
Stalin and Voroshilov in the Kremlin, an offset color plate c.1940s-50s, reproduction from a painting by A. Gerasimov
$130.00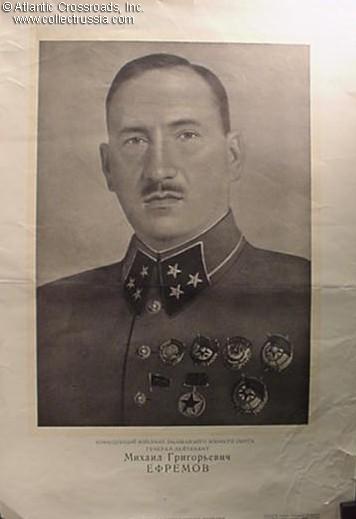 Lieut. Gen. Mikhail Efremov, commander of Transcaucasian Military District, 1940. Uncommon portrait. Chose suicide over capture in 1942.
$30.00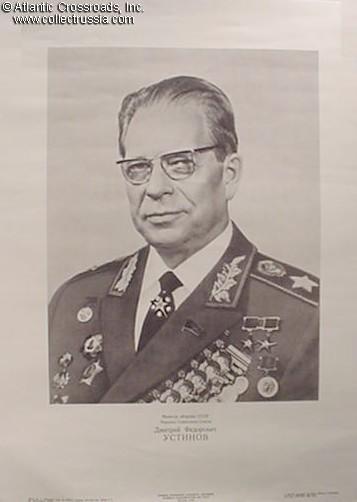 Photo portrait of Marshal Dmitriy Ustinov, Soviet Defense Minister, 1976
$22.00