Soviet Tobacciana
*CLICK ON THUMBNAIL OR ITEM NAME TO VIEW FULL DESCRIPTION AND PHOTOS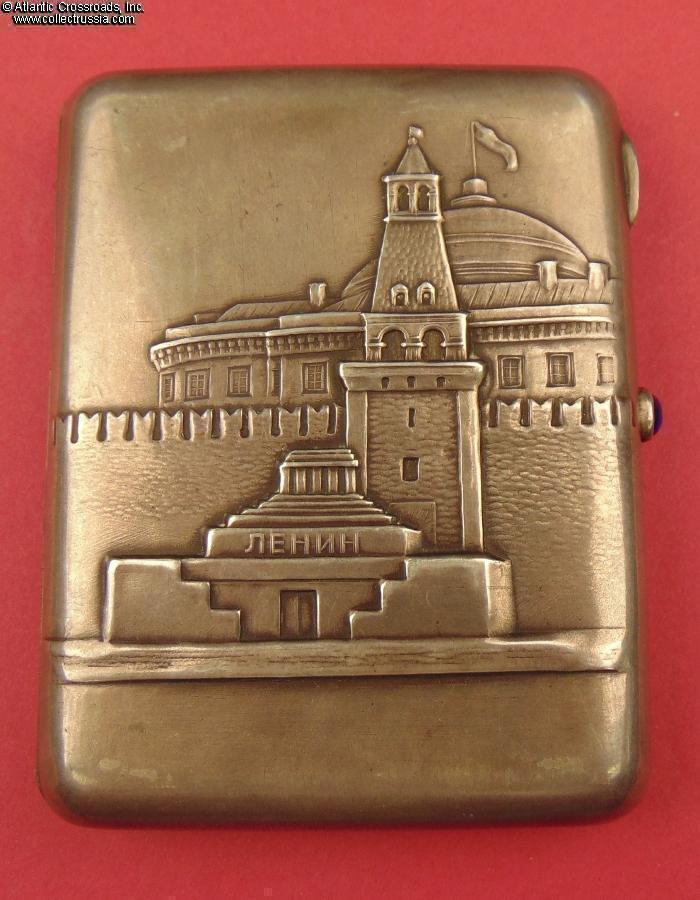 Silver Cigarette Case with Lenin's Tomb and Kremlin Wall by the Moscow Art Jewelry Workshop (ХАЮС), awarded in 1932 by the GPU State Security to the Chief of Executive Committee of a district in Ukraine. Beautiful, rare, perfectly preserved piece with presentation engraving.
$1,400.00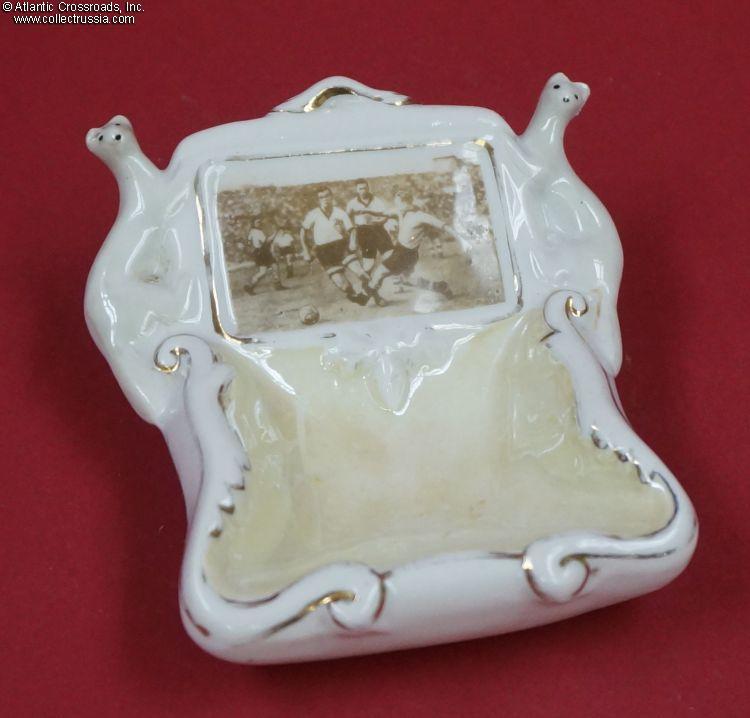 Porcelain Ashtray "Soccer", Dulevo Porcelain Factory, dated 1959. This extremely uncommon "Soviet Ambience" item from the period of the "Khrushchev Thaw" appears to be a throwback to much earlier era. In excellent condition.
$250.00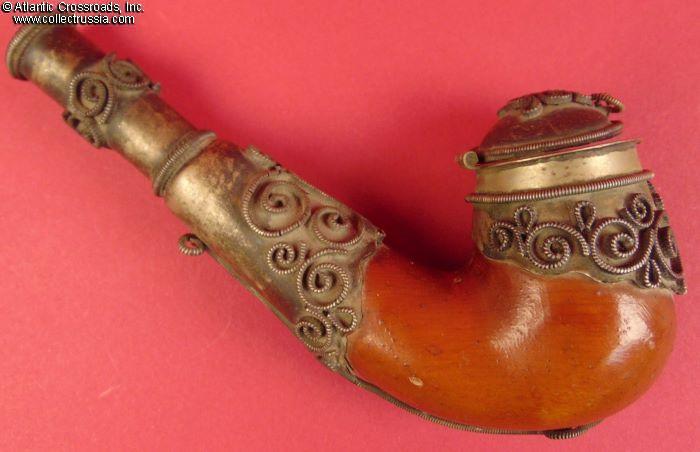 Smoking Pipe w. Hinged Wind-Cap, wood bowl, metal stem w. hand-forged decorations, c. 1950s-60s.
$80.00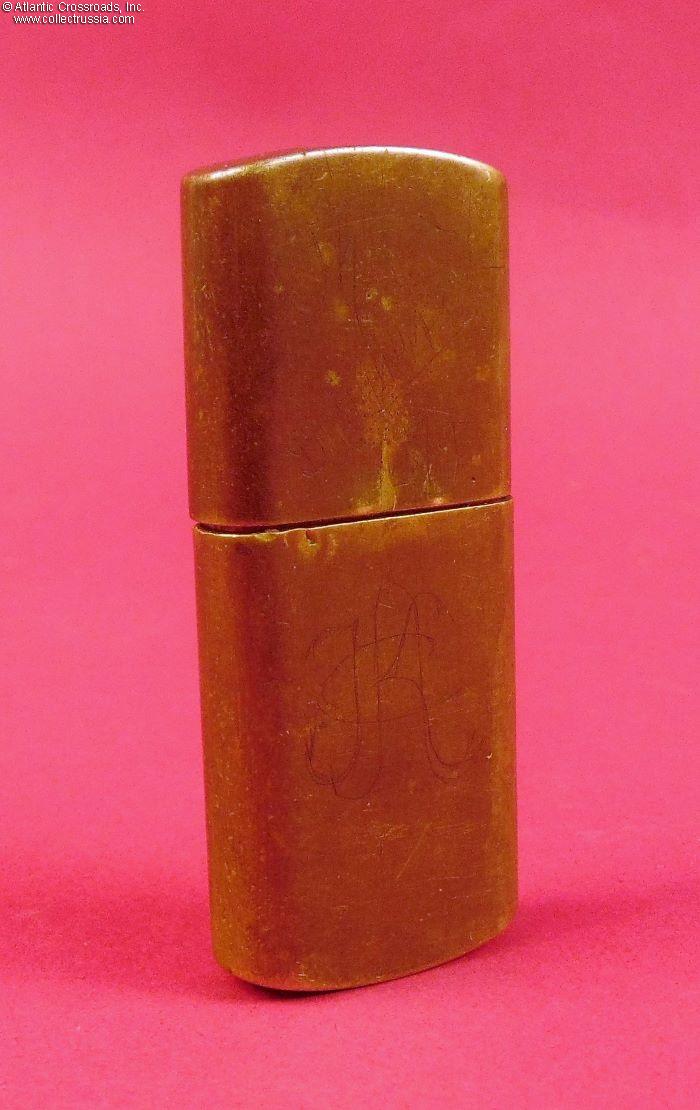 Monogrammed Brass Lighter, c. 1950s-70s. In perfect working condition.
$50.00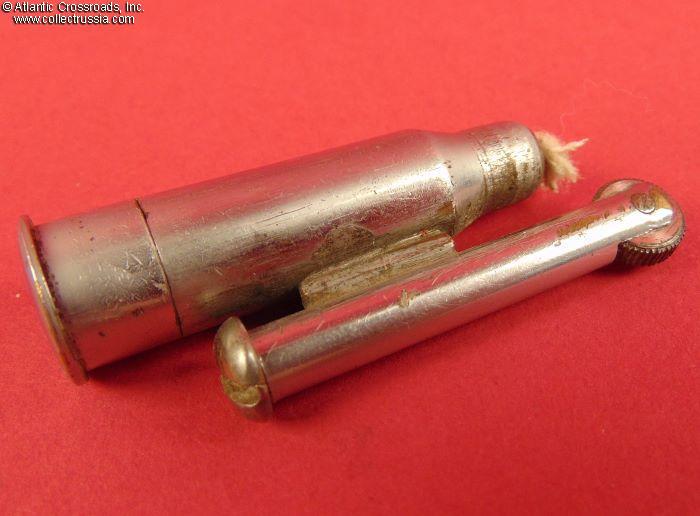 WW2 "Trench Art" cigarette lighter circa 1940s. In perfect working condition.
$70.00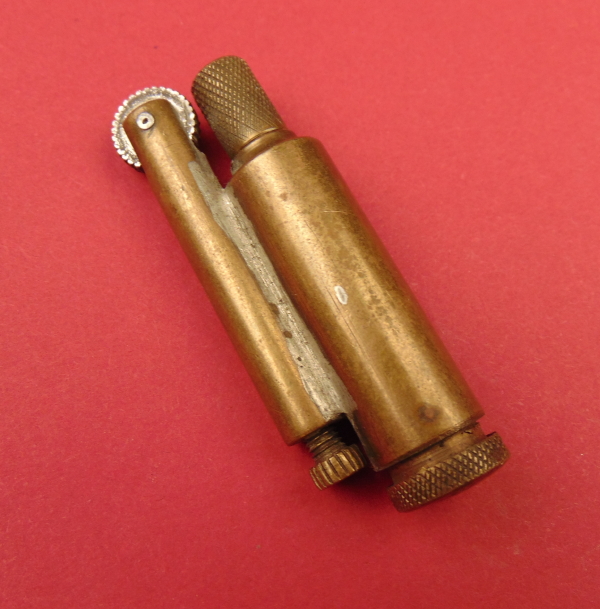 WW 2 "Trench Art" brass cigarette lighter.
$50.00