Order of the Red Star
*CLICK ON THUMBNAIL OR ITEM NAME TO VIEW FULL DESCRIPTION AND PHOTOS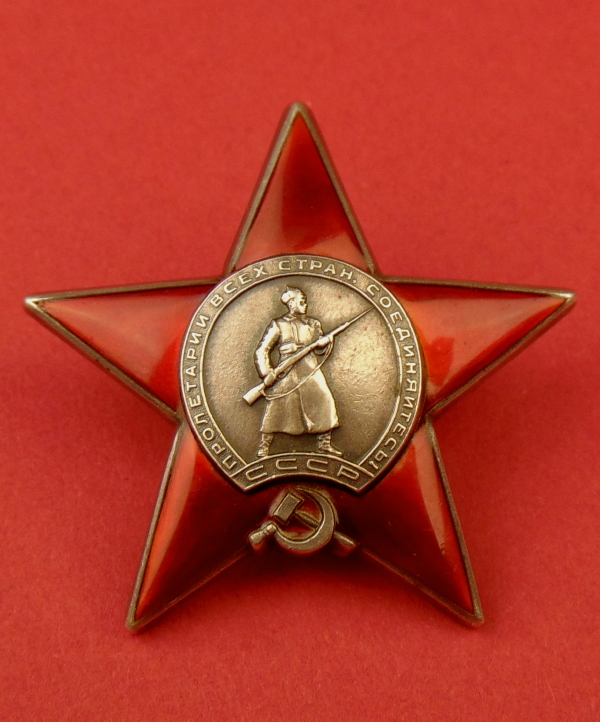 Order of the Red Star, Type 2, Var. 2 (early transitional variation without a mint mark and with single-tier screw post base), #1770, circa 1936. This is the more rare of the two "no mint mark" sub-variations and in general, one of the rarest of all Soviet awards : fewer than 165 of these were ever made. Very fine to excellent condition.
$19,000.00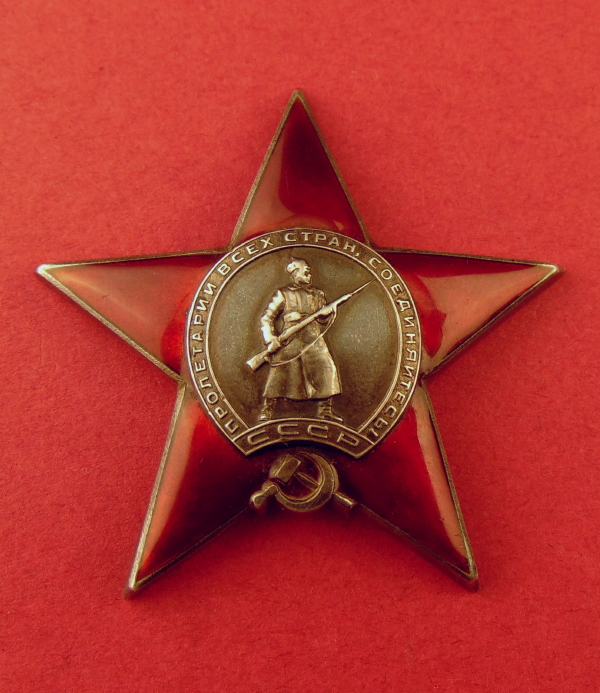 Order of the Red Star, Type 4, Var. 1 Sub-var. 1, #12047, circa 1940. Note the exceptionally low serial number: this piece is one of the first 50 "Monetnyi Dvor" Red Stars ever made! In outstanding condition. An exceptional opportunity for the advanced collector.
$1,800.00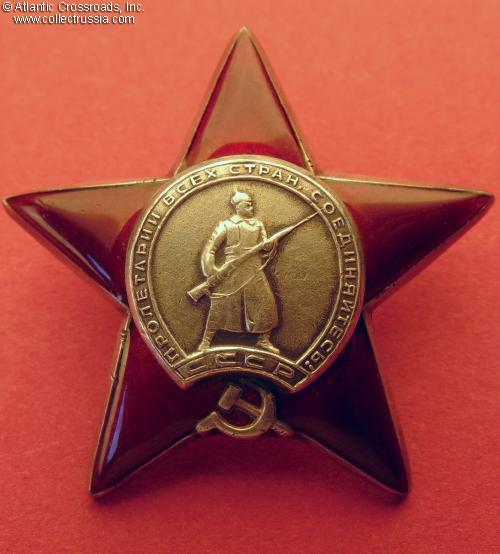 Order of the Red Star, Type 6, Var. 3, Sub-var. 4 ("MZPP"), #2142033, circa early to mid-1945. A relatively scarce version produced by the Moscow Platinpribor Factory (MZPP). This piece is particularly interesting because it has a factory flaw, a mint mark that is only partly struck. In excellent condition.
$175.00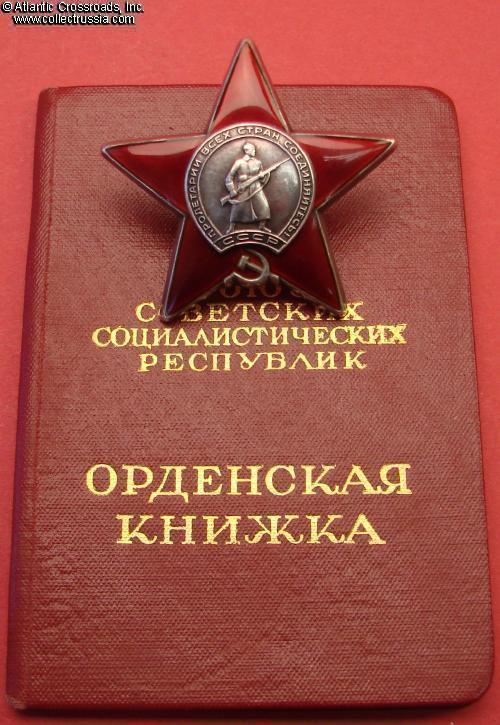 Order of the Red Star, Type 7, Var. 2, #3395921, with a document, issued for playing active role in crushing the Hungarian revolution in 1956. The award recipient, deputy commander of a mechanized regiment, led a successful armored attack on an airfield near Budapest as well as the capture of key installations in the town of Mosonmagyaróvár near Austrian border. This scarce award is a vivid reminder of one of the pivotal events of the Cold War. Comes with archival research. Both the award and the document are in near mint condition.
$1,200.00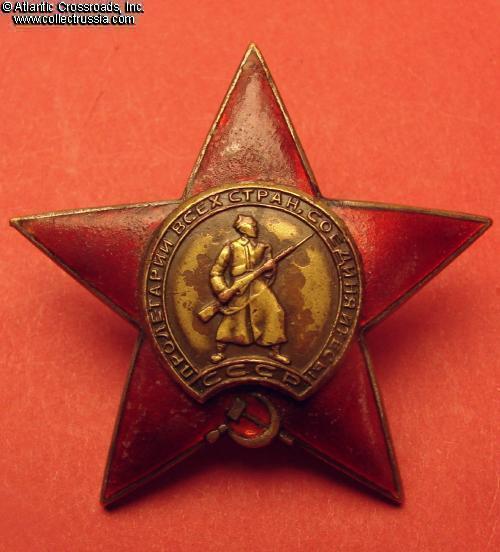 Order of the Red Star, counterfeit manufactured in Germany, #505342, circa 1943. This professionally made copy of the Order of the Red Star was intended specifically for Nazi infiltrators masquerading as Red Army servicemen. A documentary proof of existence of such counterfeits - along with photos - was found in recently declassified NKVD archives. Extremely rare piece.
$6,500.00