TOP Soviet Military Orders
*CLICK ON THUMBNAIL OR ITEM NAME TO VIEW FULL DESCRIPTION AND PHOTOS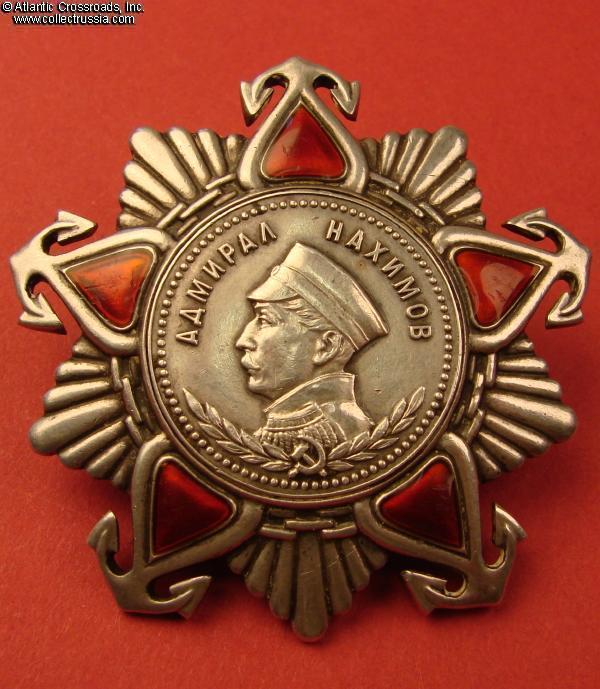 Order of Nakhimov, 2nd cl., #162, bestowed in August 1945 upon a submarine officer of the Black Sea Fleet as retroactive award for his submarine service in 1941-42. At that time, the recipient was deputy political commander of the 1st Sevastopol Submarine Brigade, Black Sea Fleet, and took part in sinking of two enemy vessels (one of which was the infamous Romanian ship
Struma
carrying Jewish refugees.) He also distinguished himself while serving in the same capacity in the defense of Sevastopol and Novorossiysk.
With just 471 ever bestowed, the Order of Nakhimov 2nd cl. is one of the hardest to find Soviet awards - and also one of the most beautiful. Only 28 of them were issued to submariners. This extraordinary piece is in very fine condition. Comes with a copy of the award recommendation and wartime service record.
$49,000.00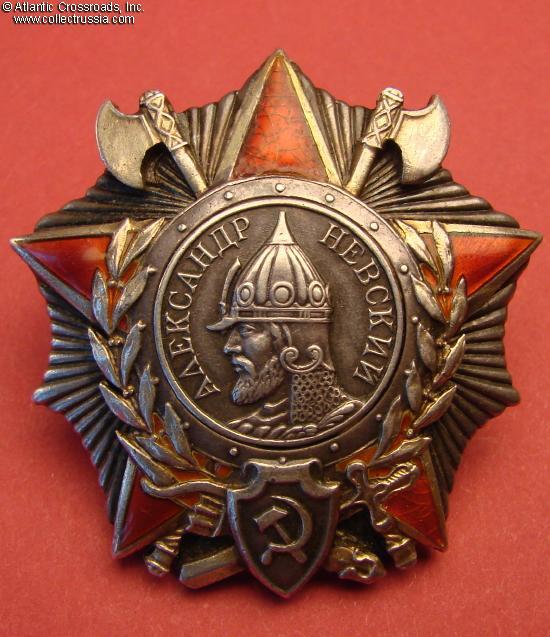 Order of Alexander Nevsky, Type 1 Var. 3 suspension converted to screw back by its recipient to comply with the post-1943 regulations, #12836. Awarded in August 1944 to a courageous artillery officer for destroying German tanks, artillery pieces and infantry, and repelling 8 counter-attacks near Lvov. In good overall condition, an attractive example despite partially restored enamel. Comes with complete archival research.
$2,100.00