Imperial Russian History and Photo Documentaries
*CLICK ON THUMBNAIL OR ITEM NAME TO VIEW FULL DESCRIPTION AND PHOTOS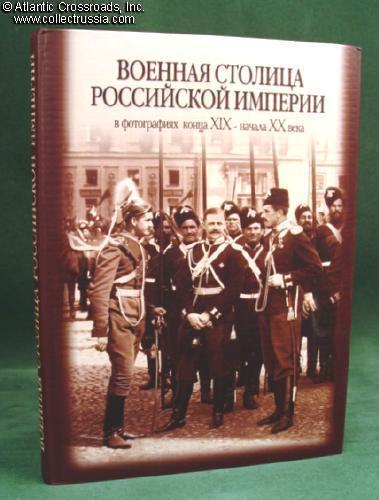 Military Capital of the Russian Empire in Photographs of Late XIX - Early XX C. Russian text, hardcover, 237 pages with hundreds of stunningly clear and detailed b/w period photos. Fascinating resource for Imperial uniform collectors and researchers.
$95.00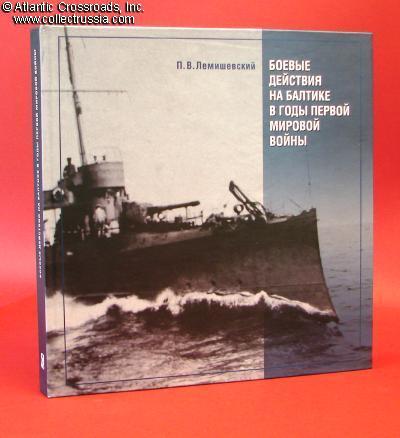 Combat Actions in the Baltic During First World War, Pavel Lemishevskiy. Russian text. Hard cover, 215 pp, Includes large number of period photos .
$49.00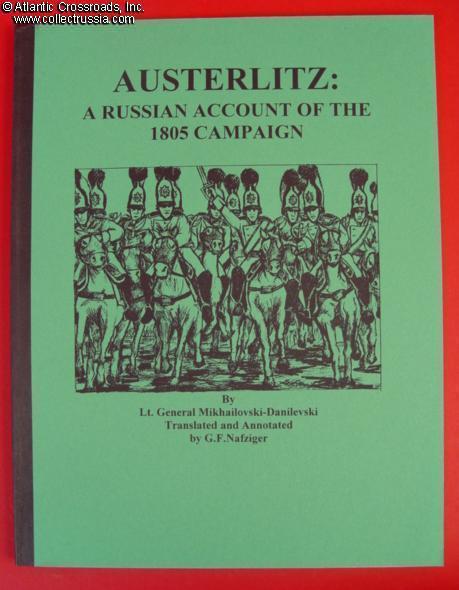 Austerlitz: A Russian Account of the 1805 Campaign by Lt. General Mikahilovski-Danilevski, in English, translation and annotation by G.F. Naftziger.
$25.00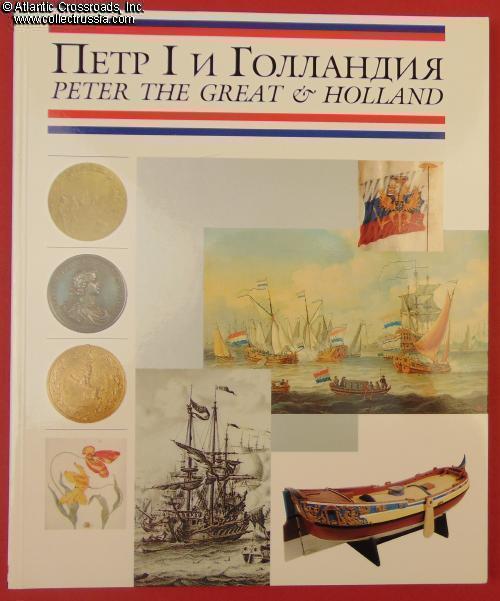 Peter the Great and Holland. Subtitled "Russian & Dutch Scientific and Artistic Contacts, Piotrovsky and Kruseman. A richly illustrated catalog of artifacts related to Peter the Great in Holland. Russian text, some English.
$19.00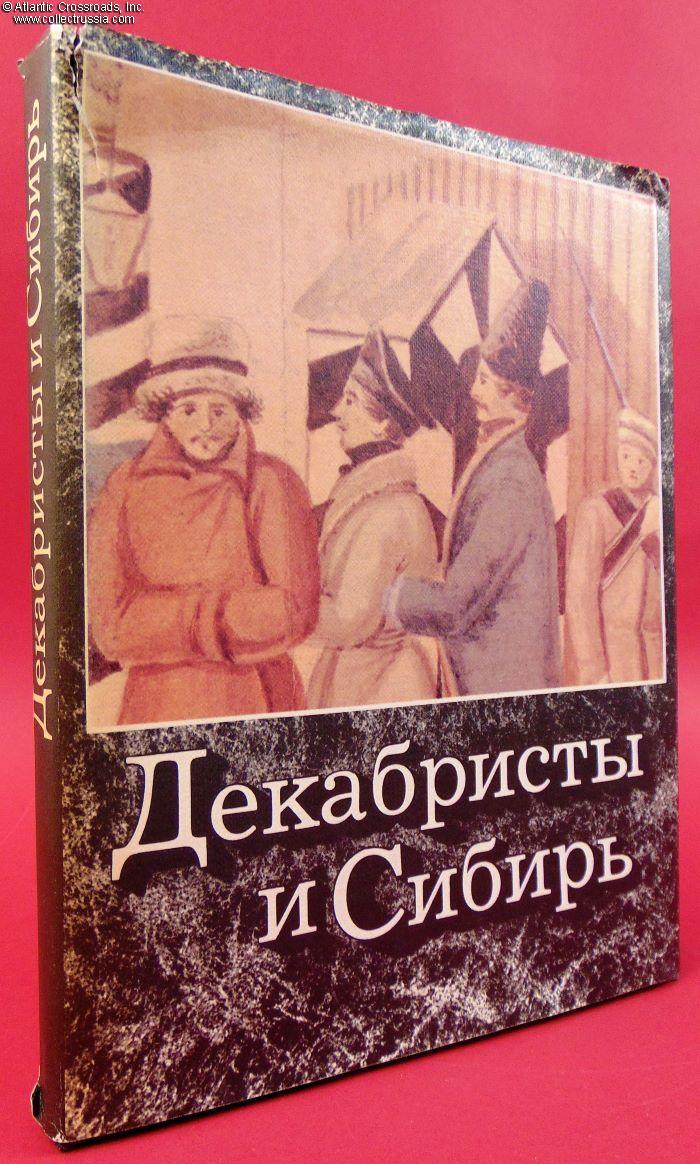 Decembrists and Siberia, very detailed illustrated history of the December 1825 revolt & its consequences, 1988 edition. VG to excellent condition.
$50.00
Encyclopedia of Russian Museums, complete 2-volumet set, 2001 edition. New condition.
$90.00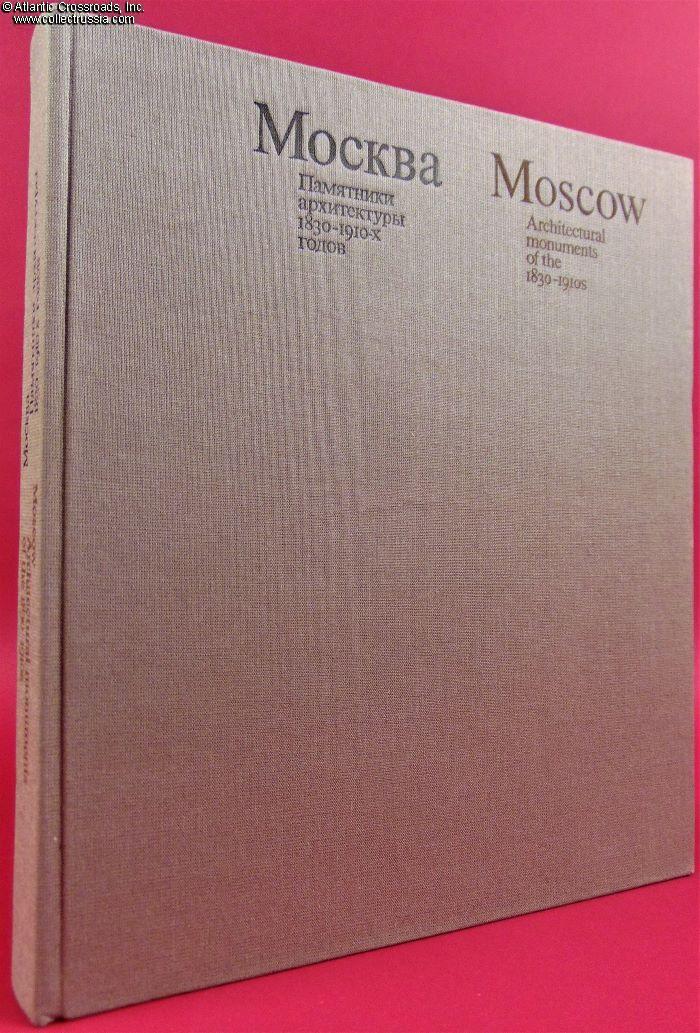 Large Photo Album Moscow, Architectural Monuments of the 1830 - 1910s, Russian & English text, 1977. In excellent condition.
$50.00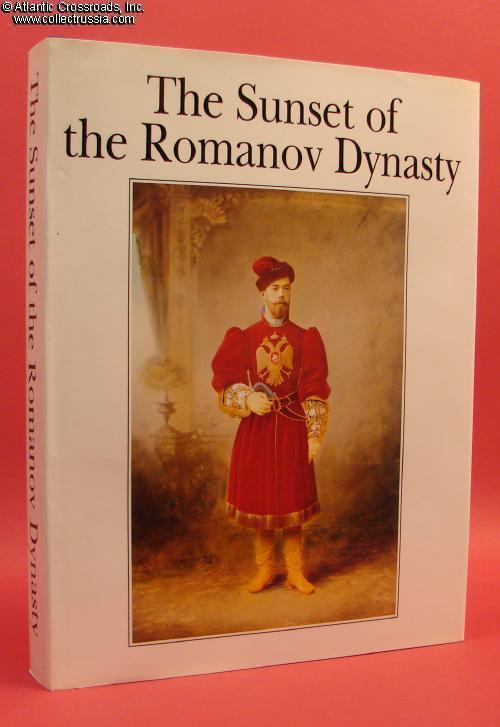 The Sunset of the Romanov Dynasty. Massive size, 343 pp. English language hard cover edition illustrated with dozens of high quality period photos. In brand new, mint condition.
$35.00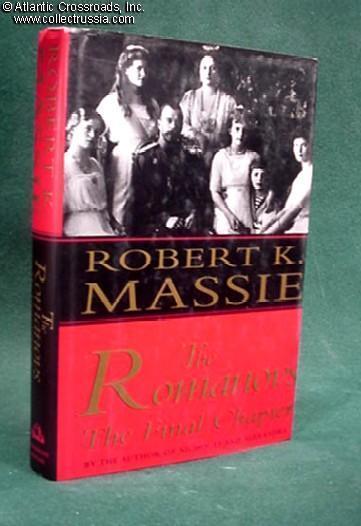 The Romanovs. The Final Chapter.Robert Massie, C. 1995. Probably the best account of their tragic end, with an accuracy only possible in the Glasnost era. Hardcover edition . In English.
$25.00