Order of Lenin
*CLICK ON THUMBNAIL OR ITEM NAME TO VIEW FULL DESCRIPTION AND PHOTOS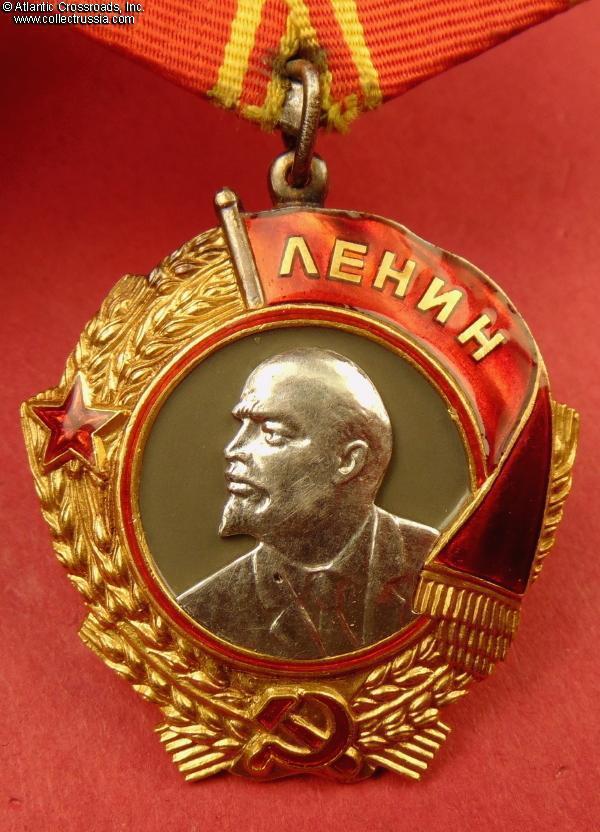 Order of Lenin, Type 5, Var. 2 (without "dimple"), #4281, official mint re- issue for a Type 4 "Mondvor" screw back of circa 1939 issue. An exceptionally rare piece, one of the few of the "no dimple" version deliberately set aside at the mint to be reissued (as opposed to most other WW2 / early post-war duplicates that have an altered serial number). In excellent condition. An almost unique opportunity for the advanced collector.
$9,000.00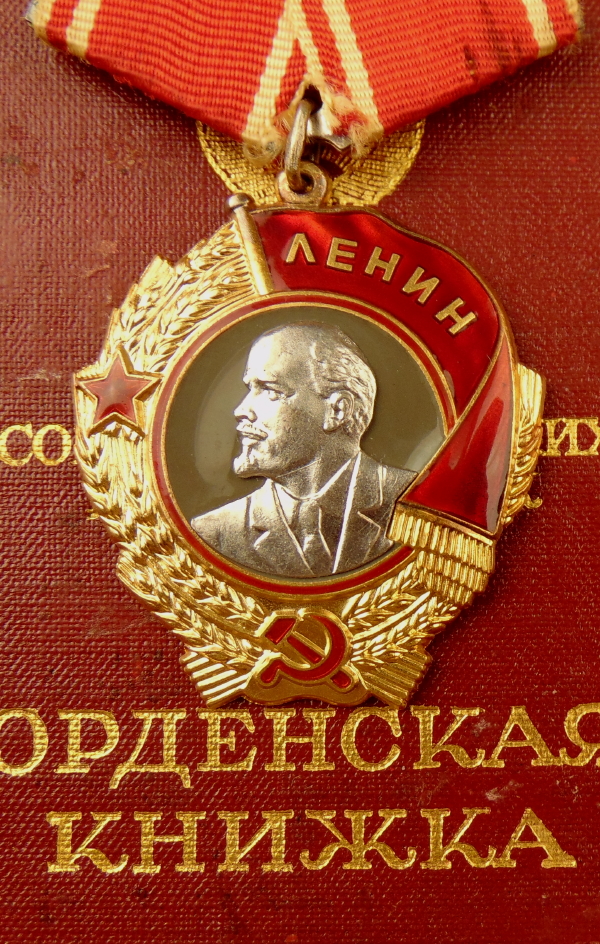 Order of Lenin, Type 6, Var. 2, #397719, with award document, issued on the Red Army Day of 23 February 1966. A relatively uncommon Moscow Mint version featuring engraved serial number near the bottom. Note that the number is among the lowest for its variation. The order is in near mint condition.
$2,850.00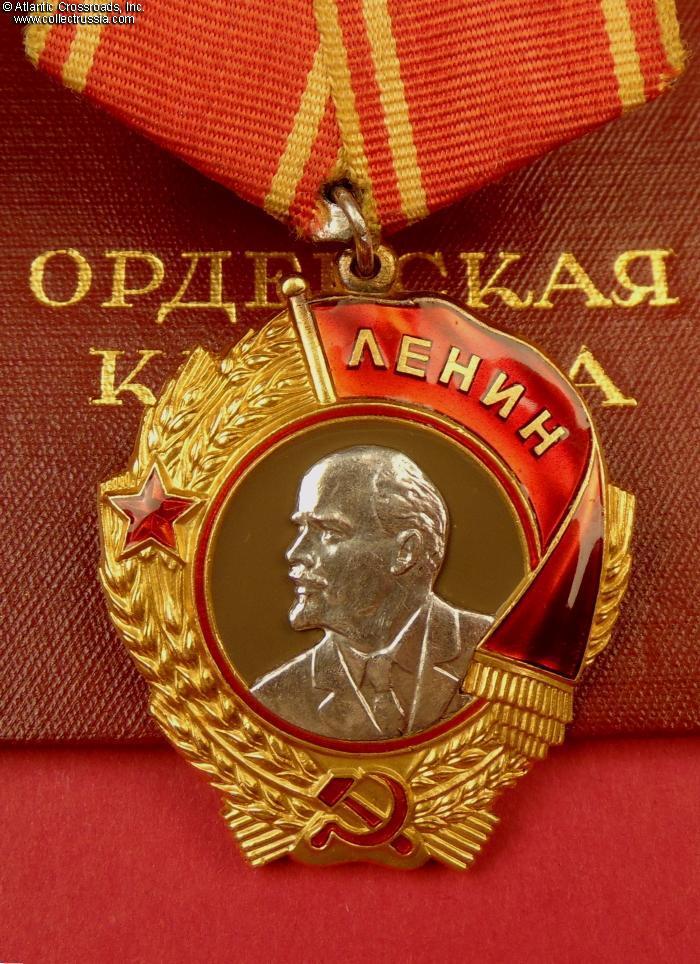 Order of Lenin, Type 6, Var. 1 (Leningrad Mint), # 371267 , with a document, August 1958 issue. In superb condition.
$2,475.00