KGB, Police and MVD School Badges
*CLICK ON THUMBNAIL OR ITEM NAME TO VIEW FULL DESCRIPTION AND PHOTOS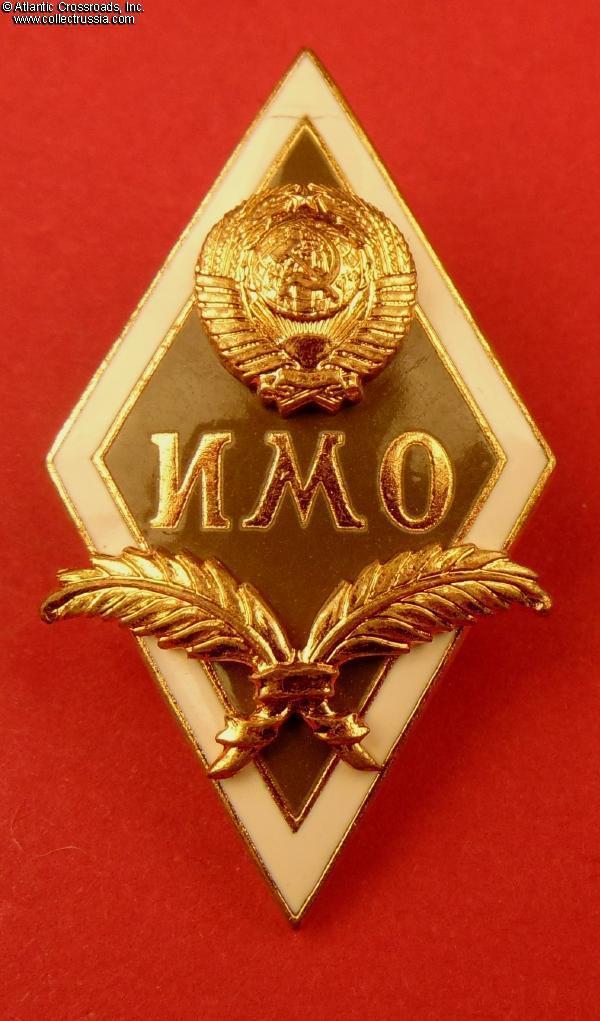 Institute of International Relationships (IMO) graduate badge, pin back version, circa late 1970s-1980s. The school was an elite establishment whose graduates went on to occupy coveted positions in the Soviet Diplomatic Corps. Many graduates were KGB and GRU officers slated for service abroad. In very fine to excellent condition.
$175.00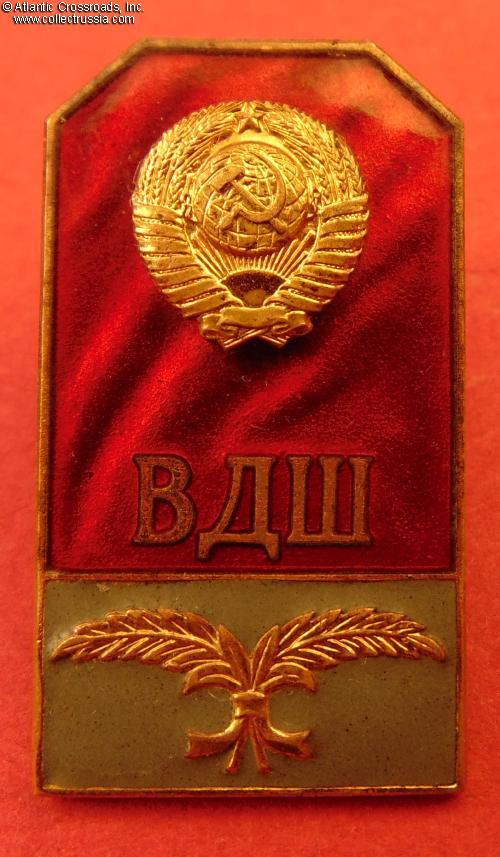 Highest Diplomatic School graduate badge, late 1960s through 1974. Exclusive college for espionage agents and children of Soviet elite. In excellent condition.
$390.00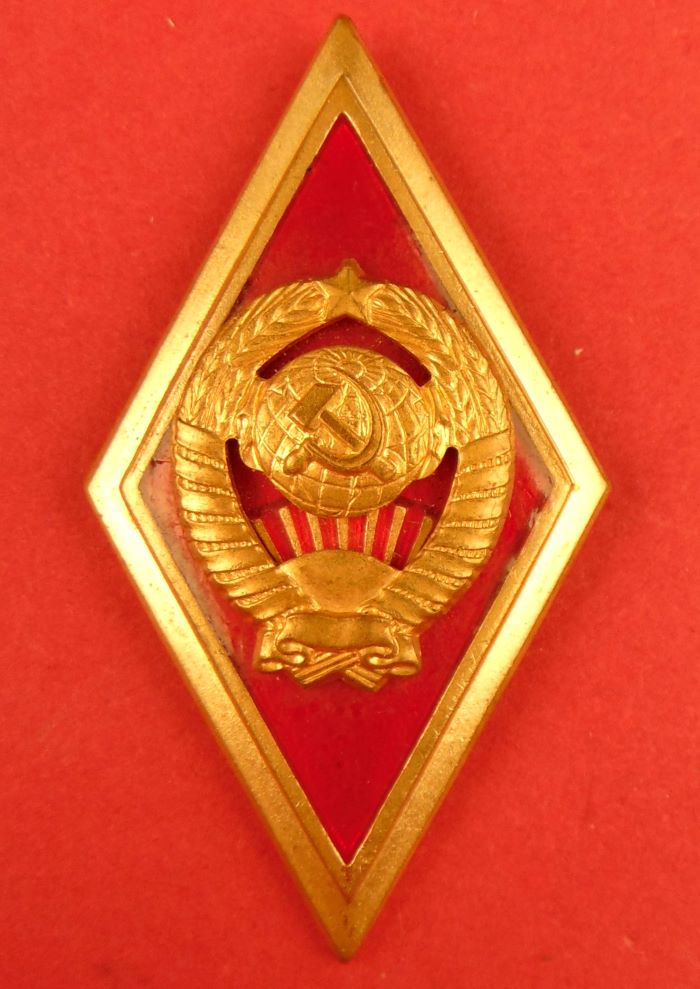 Higher MVD School Graduate badge, mint marked version by the Leningrad Mint, 1978 - 1991. In outstanding condition. Comes with original screw plate.
$35.00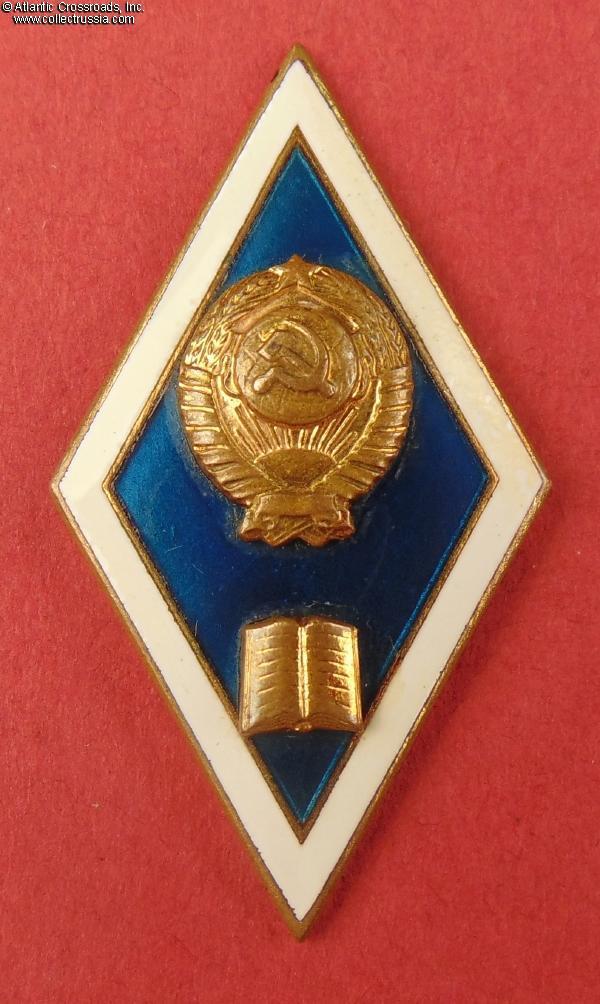 Arts and Human Sciences Institute graduate badge, circa 1960s-70s. Issued, among others, to the graduates of Soviet Law Schools. Brass, enamels. Excellent condition.
$55.00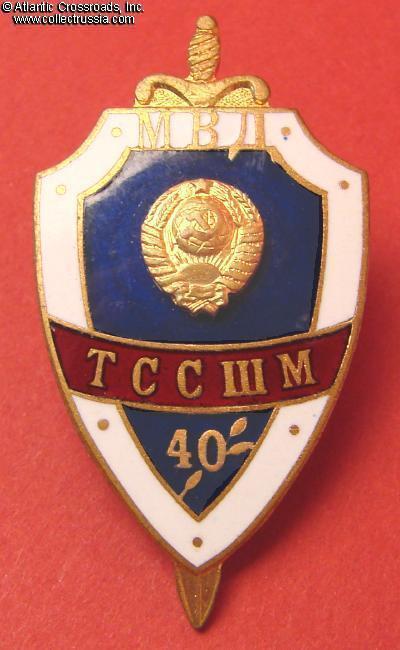 40th Anniversary of Tallin Police School badge, circa 1984. Excellent condition.
$10.00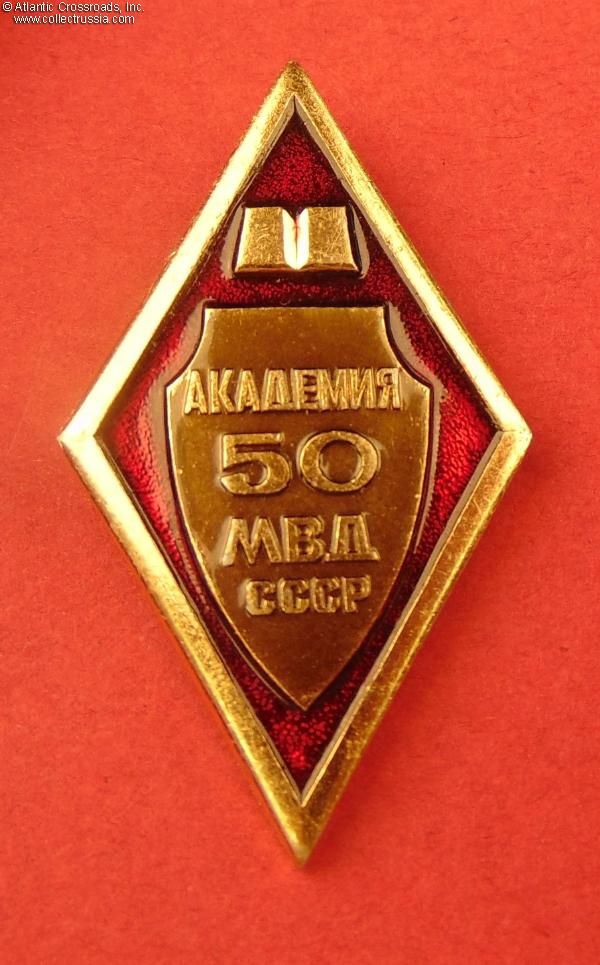 50th Anniversary of the MVD Academy, 1979. Excellent condition.
$25.00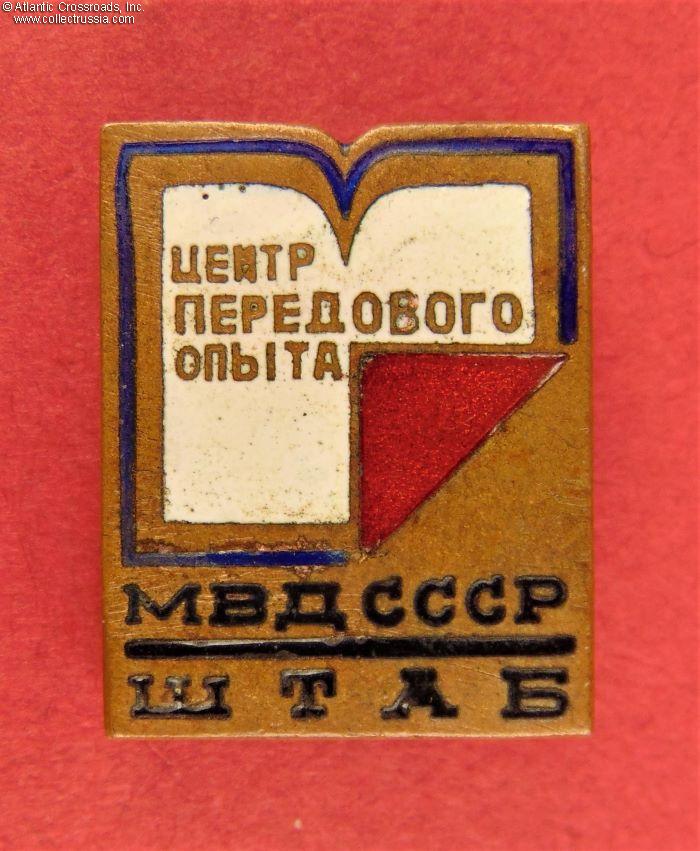 Badge of the Center for Exchange of New Expertise, USSR MVD Headquarters, mid 1970s. Fine quality, in brass and enamels.
$40.00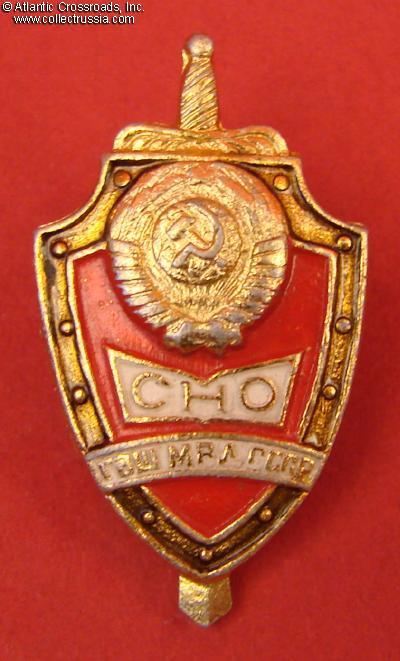 Student Science Club of the Gorkiy MVD Academy, membership badge, 1970s.
$25.00