Imperial Russian Table Medals
*CLICK ON THUMBNAIL OR ITEM NAME TO VIEW FULL DESCRIPTION AND PHOTOS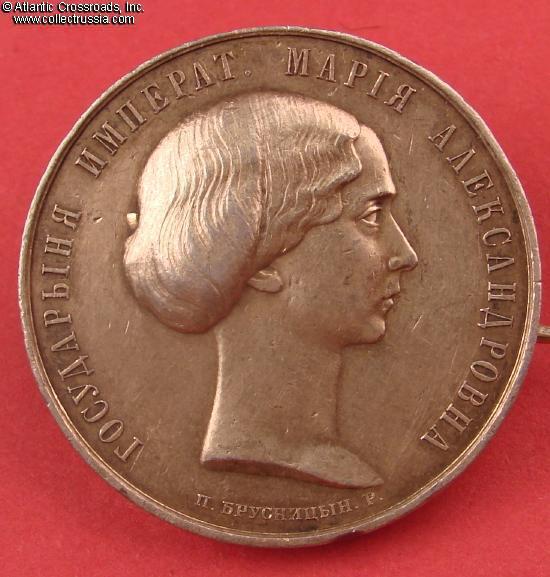 Empress Maria Alexandrovna Merit Medal in Silver for Outstanding Achievements to a Graduate of a High School for Girls ("Zhenskaya Gimnasia"), 38 mm. A very scarce 1870-80 medal from the Alexander II reign. Comes with period attachment to wear as a badge or brooch. Fine to very fine overall condition.
$540.00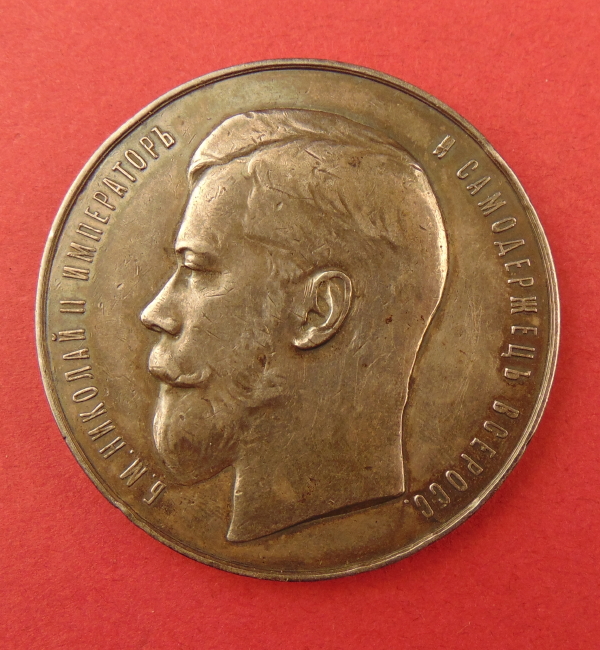 Silver Medal of the All-Russia Industrial and Artistic Fair of 1896 in Nizhniy Novgorod. Features portrait of Nicholas II on the obverse; on the reverse, there is attractive allegoric artwork of Russia patronizing creative arts and technologies on the reverse. In fine to very fine condition.
$650.00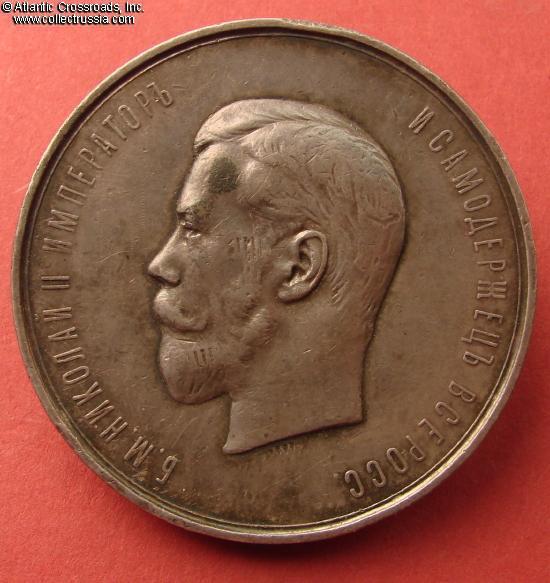 Nicholas II Silver Prize Medal "For the Best Saddle Horse".
$480.00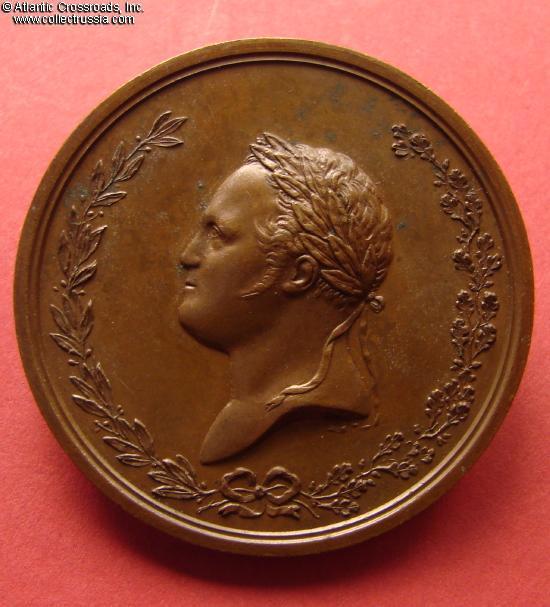 Imperial Moscow Agricultural Society Award Medal - Table Medal in Bronze These award medals may have borne this handsome profile of Alexander I regardless of the actual reign in which they were awarded.
$220.00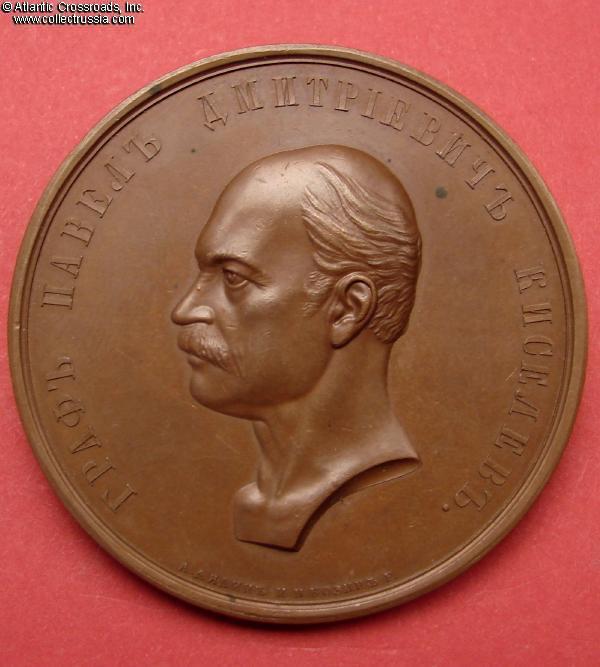 "For 20 Years as Director of the Ministry of State Property, Count P D Kiselev", 1856, bronze commemorative table medal.
$330.00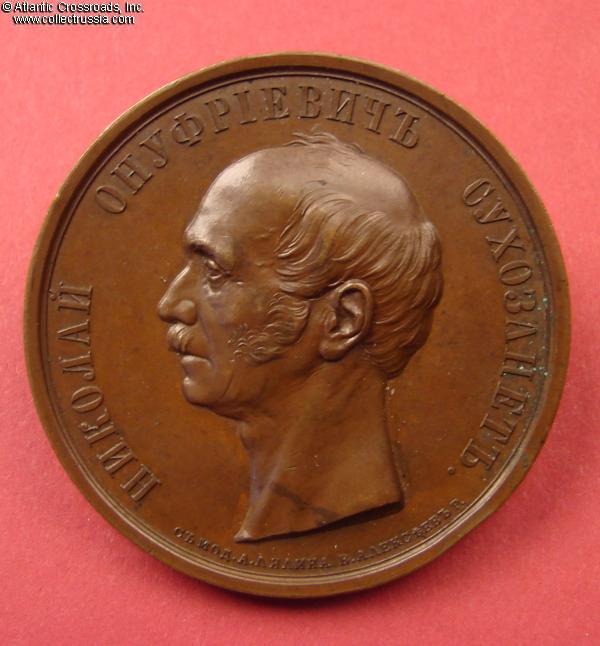 "For 50 Years of Service, [General of Artillery] N.O. Sukhozanet, " 1861, bronze commemorative table medal.
$340.00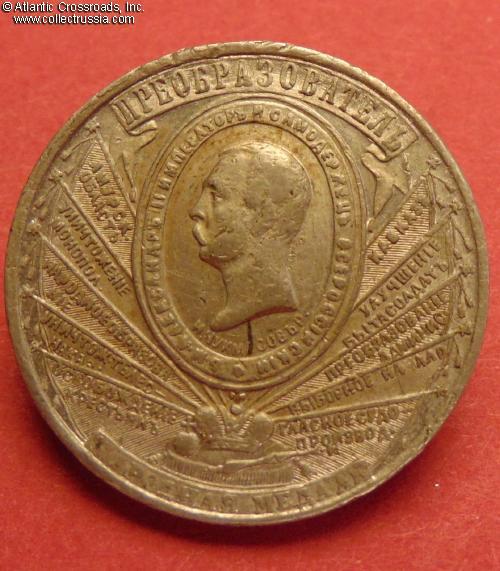 People's Medal in Memory of Events That Coincided with the 1000th Anniversary of Russia, 1862. White metal version, 28.5 mm wide. Features bas-relief portrait of Alexander II and flag emblazoned with many key achievements of his reign such as the liberation of peasants and improvements in national education system. An attractive piece in very fine condition.
$110.00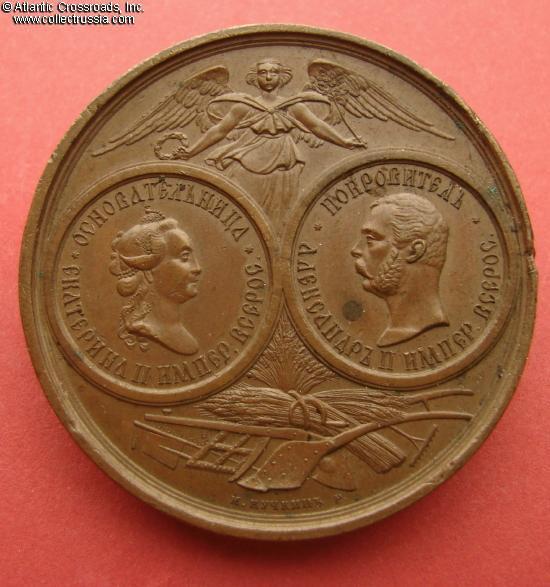 100th Anniversary of the Imperial Liberal Economic Society, bronze award medal, 1865.
$290.00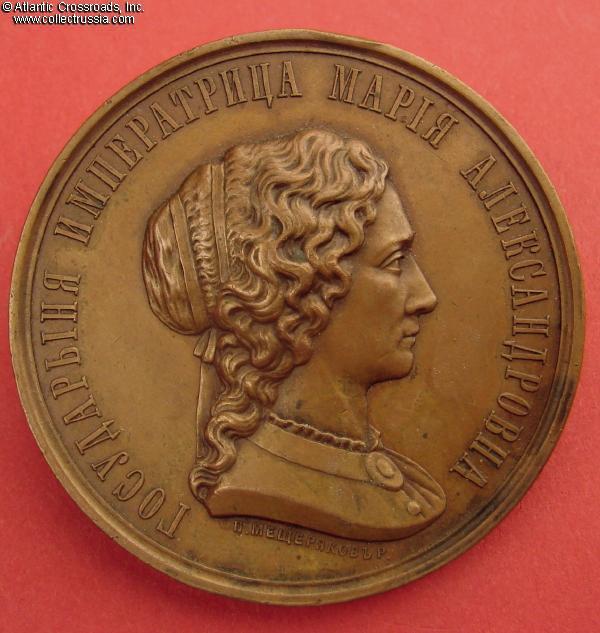 Female Gymnasiums Prize Medal, in Bronze. Gymnasiums were private schools for the daughters of the nobility, so deportment - both social and academic - rather than athletic ability determined the awardees.
$220.00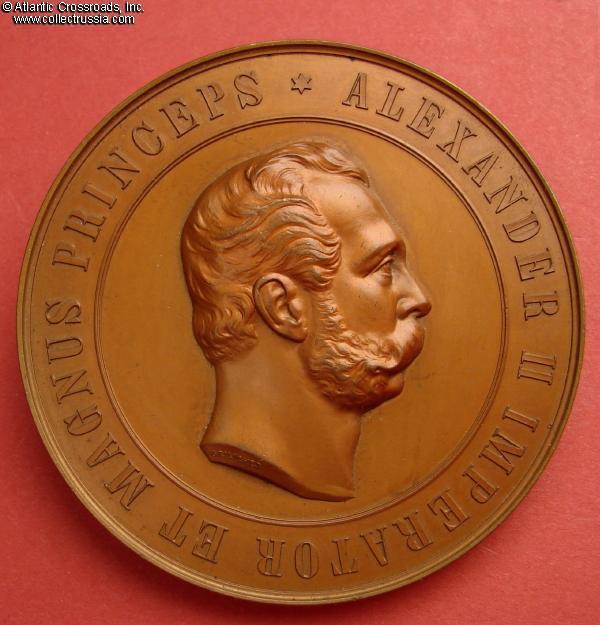 Opening of Monument to Alexander II in Helsingfors [Finland] 1894, Table Medal in Bronze. Handsome albeit slightly romanticized profile of the Tsar Liberator.
$245.00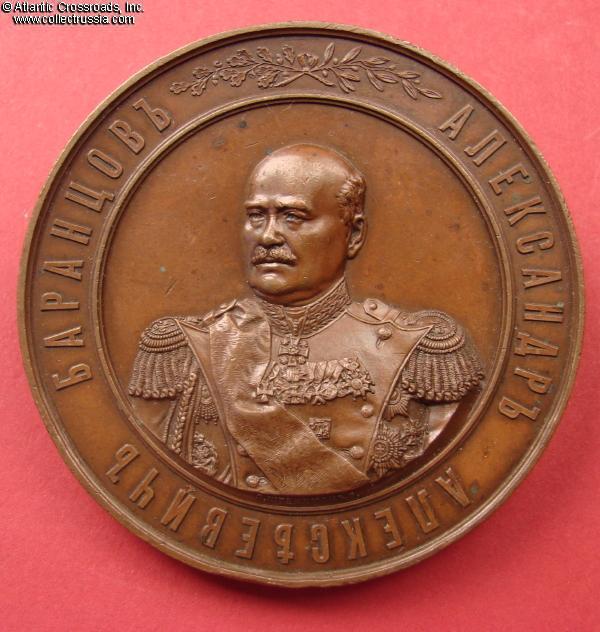 "General Alexander Alexeevich Barantsov" , Table Medal in Bronze. Great detailed portrait of a general officer; one can identify most of the General's awards on the obverse and each of the models of artillery shown on the reverse!
$395.00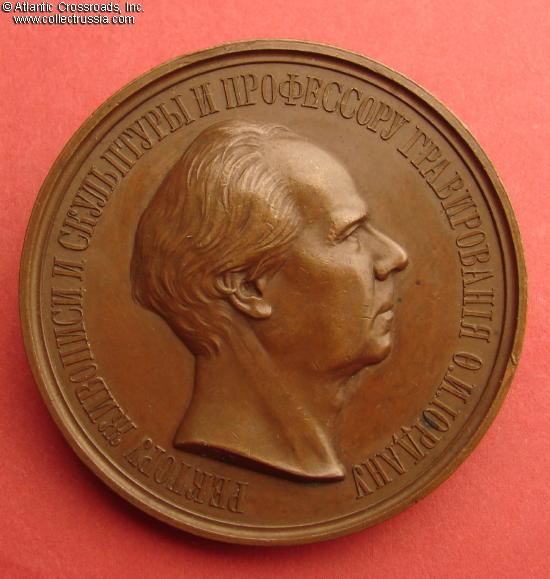 "To F.I. Jordan, 50 Years as an Artist. 1874," bronze commemorative table medal.
$175.00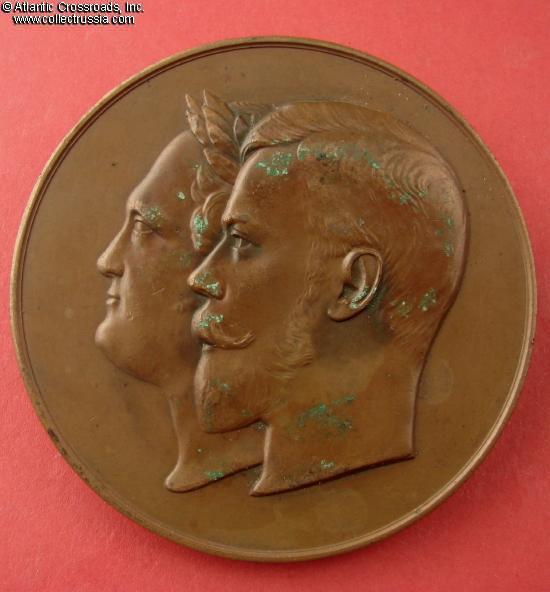 100th Anniversary of the Forestry Institute in St Petersburg 1903 - Table Medal in Bronze. Several ministries came into existence during the reign of Alexander I and their anniversaries were celebrated during the first decade of the twentieth century.
$240.00