Imperial Russian Documents
*CLICK ON THUMBNAIL OR ITEM NAME TO VIEW FULL DESCRIPTION AND PHOTOS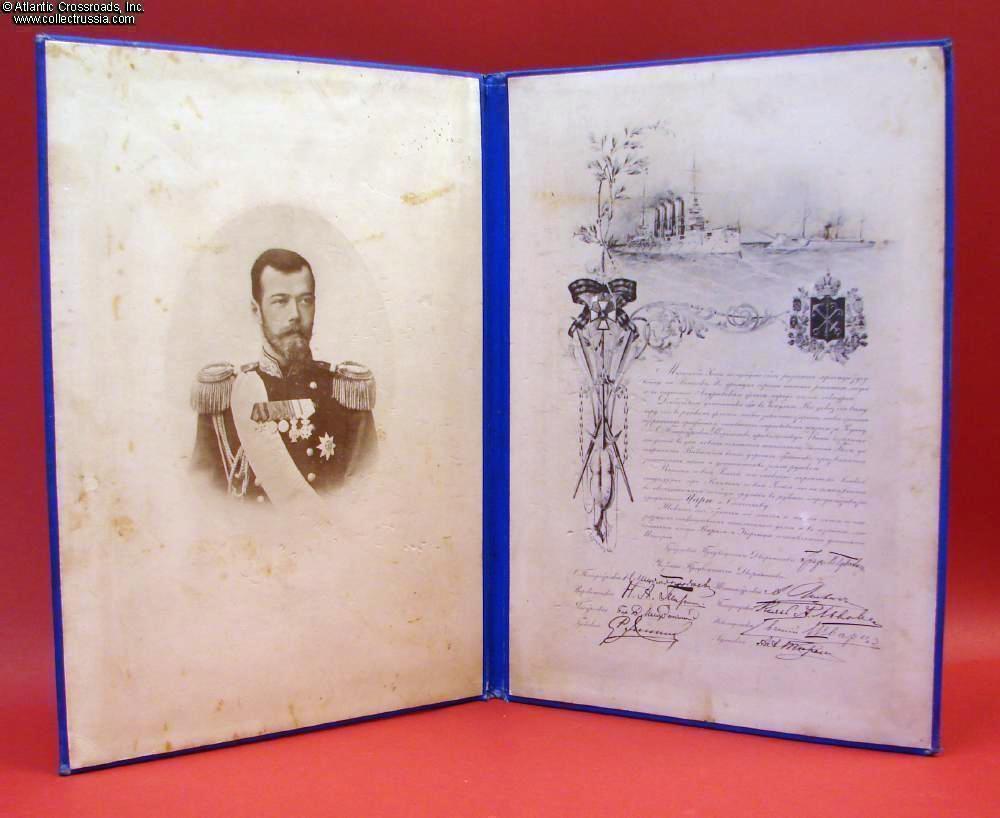 Thank You Letter from the St. Petersburg Nobility to a Participant of the Battle of Chemulpo, 1904. Issued to one of the surviving crewmen of the cruiser Varyag and gunboat Koreets. This document is an unprecedented memento of one of the most celebrated events in Russian naval history.
$1,500.00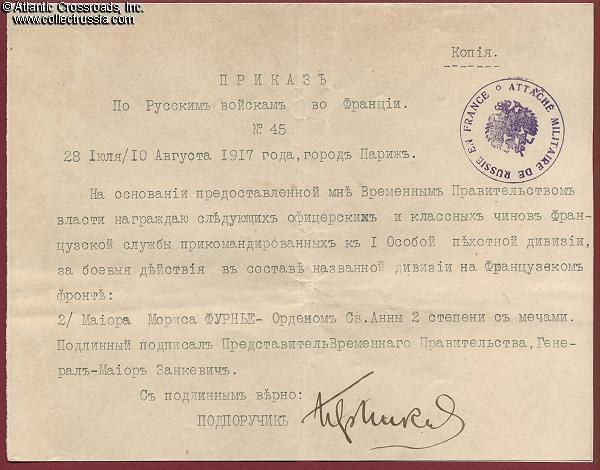 Two exceedingly unusual 1917 Provisional Government Award Documents for Order of St. Anne 2nd Class w/Swords to a French Army officer for bravery on the Western Front.
$295.00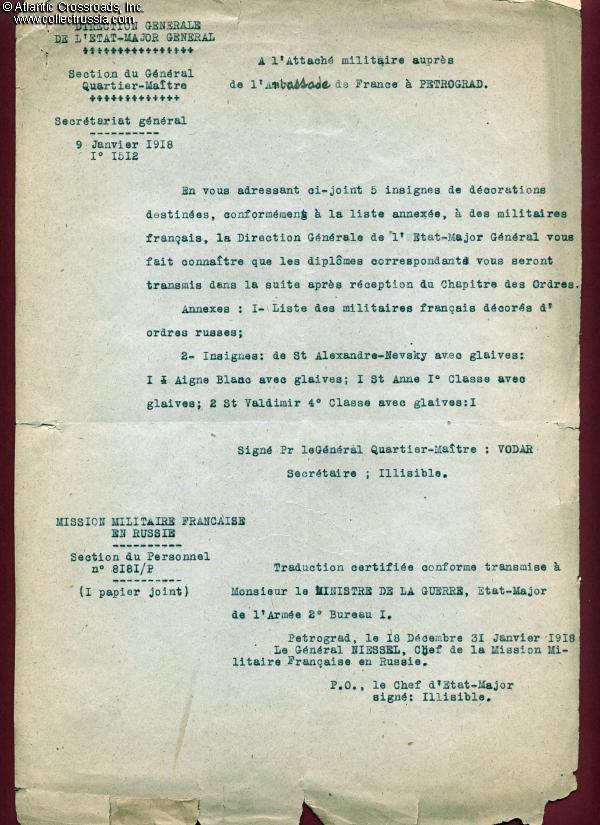 Actual 9 January 1918 Conveyance Document for Russian Order Insignia authorizing bestowal on five French military Officers [four generals and one Commandant (Major)]: a St. Alexander Nevsky with Swords, a White Eagle with Swords, a St. Anne 1st Class with Swords, and a St. Vladimir 4th Class with Swords).
$230.00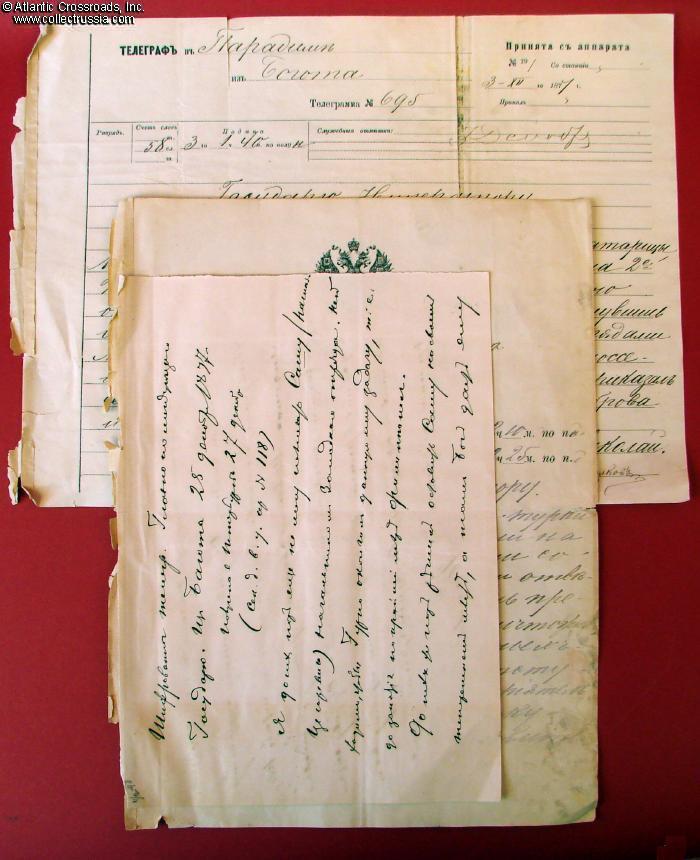 Grouping of 3 Top Secret situation reports from the decisive phase of the Russo-Turkish War, 1877. Addressed directly to Tsar Alexander II, these messages were sent via telegraph by Grand Duke Nicholas, Commander of the Russian Army in Bulgaria. Among the events mentioned are meeting near Plevna of Alexander II and his son, future Tsar Alexander III, the artillery duels on the Shipka Pass, the advances of the Russian troops and the Turks setting Bulgarian villages on fire. Historical documents of immense importance.
$3,800.00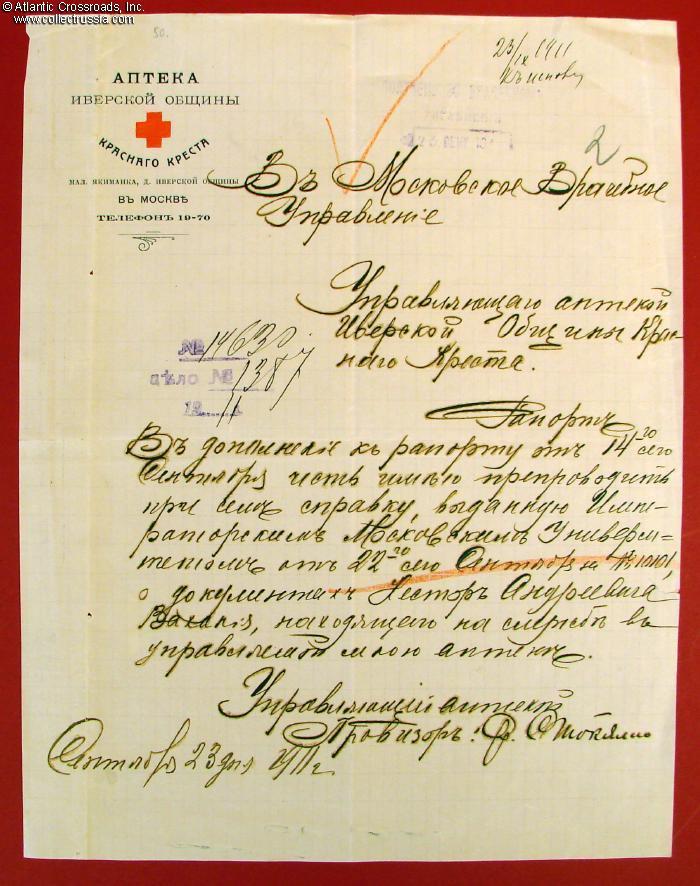 Official letter on stationary of the Iverskaya Red Cross Commune. Dated September 23, 1911.
$65.00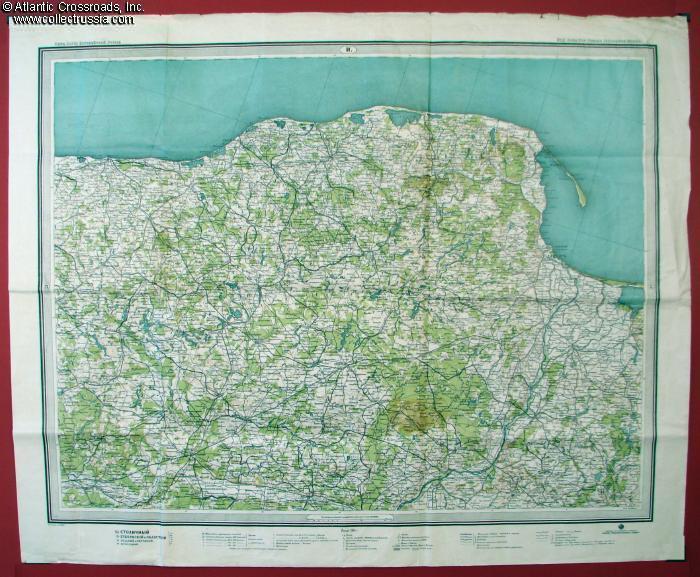 Russian Imperial Army General Staff Map of the Baltic Seacoast, 1914.
$295.00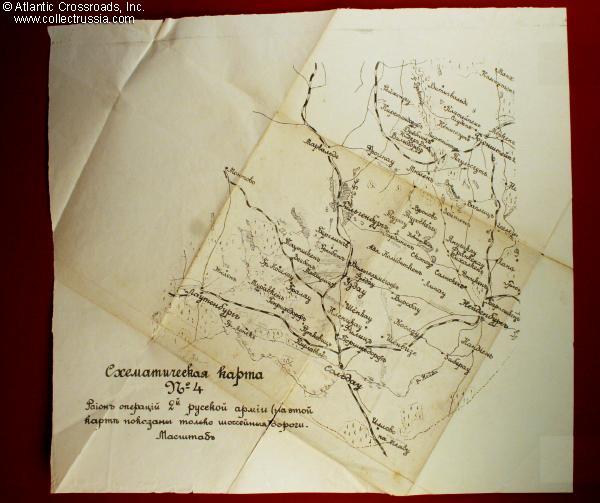 Large and unusual Imperial Russian Army Field Map dates to circa August of 1914, just prior to the great battle of Tannenberg and the decisive defeat of the Russian First and Second Armies by German forces led by General von Hindenburg.
$220.00
WW1 Wounded in Action document, 1914-15. Contains name and rank of the serviceman, his unit etc.
$19.00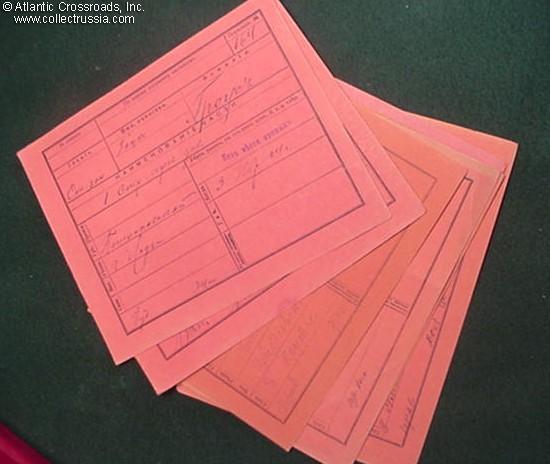 WW1 Missing in Action document, 1914-15. Contains name and rank of the serviceman, etc. Excellent
$20.00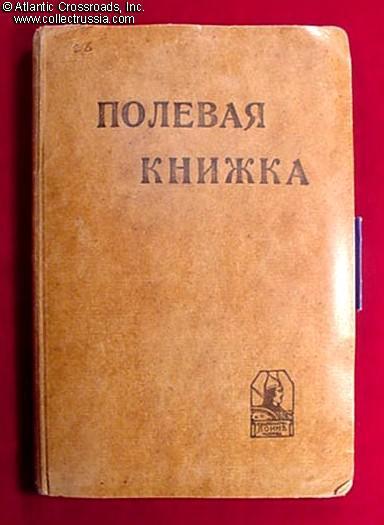 WW1 mounted dispatch messenger book, circa 1915. Official army forms for transmitting messages from the front.
$95.00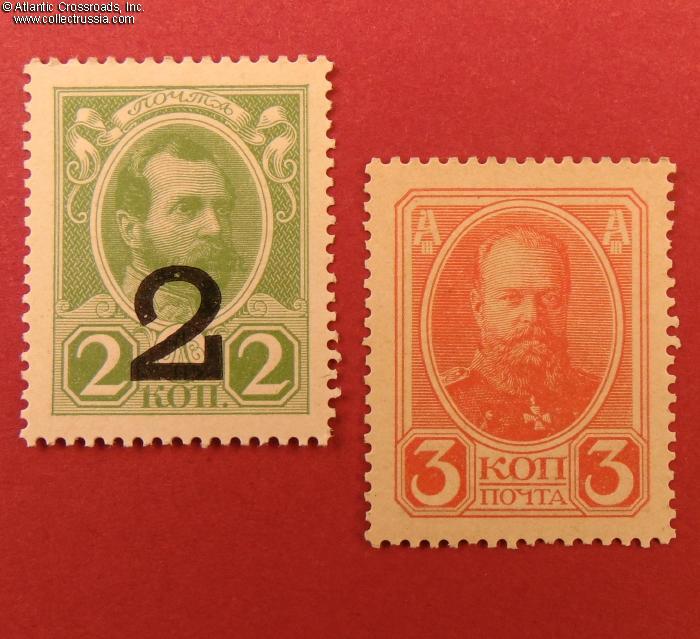 Lot of Two Imperial Russian Postage Stamps, in the amount of 3 and 2 kopeks. The stamps features portraits of Emperor Alexander III and Alexander II "Liberator", respectively. Both are in mint uncirculated condition.
$20.00