Heroes of the Soviet Union
*CLICK ON THUMBNAIL OR ITEM NAME TO VIEW FULL DESCRIPTION AND PHOTOS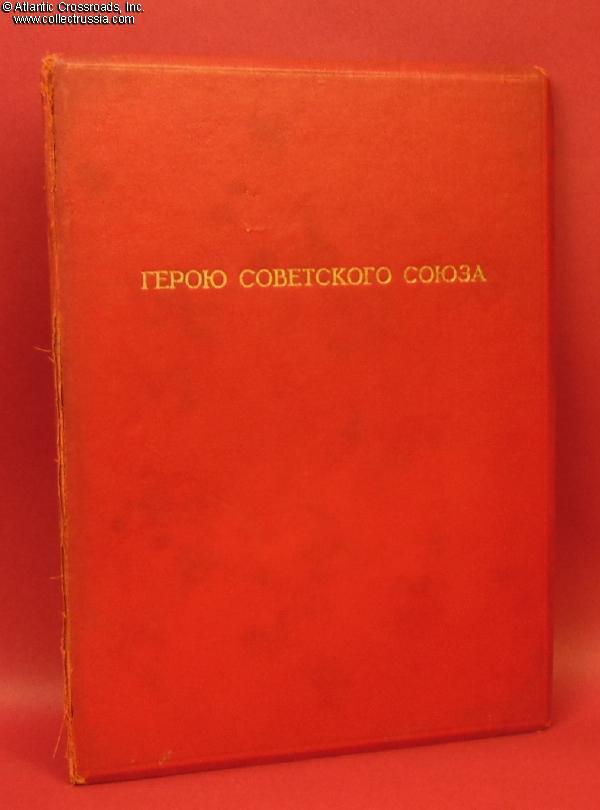 Large Certificate for the title of Hero of the Soviet Union, awarded to a reconnaissance man for extraordinary bravery shown during the crossing of the Oder River in January 1945. Being in the first assault group to reach the enemy-held bank in the face of heavy fire, he stormed a massive pillbox, single-handedly wiped out its machine gun crew, and then with just four other scouts repelled 10 German counterattacks holding the precious position until the arrival of Soviet reinforcements. In six hours of non-stop action he and his tiny group killed 110 German soldiers and captured 16 POWs. The document is in very good condition.
$950.00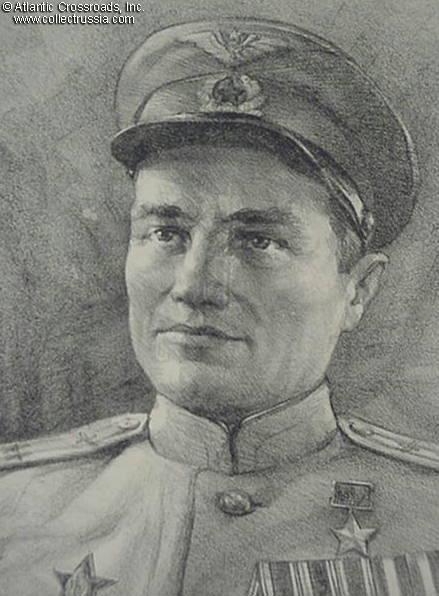 Contemporary lithographic portrait of pilot Hero of the Soviet Union. Nice.
$39.00
Lithograph portrait Fighter ace Trofim Litvinenko, Hero of the Soviet Union. He shot down 23 enemy airplanes on the Leningrad Front, circa 1944.
$50.00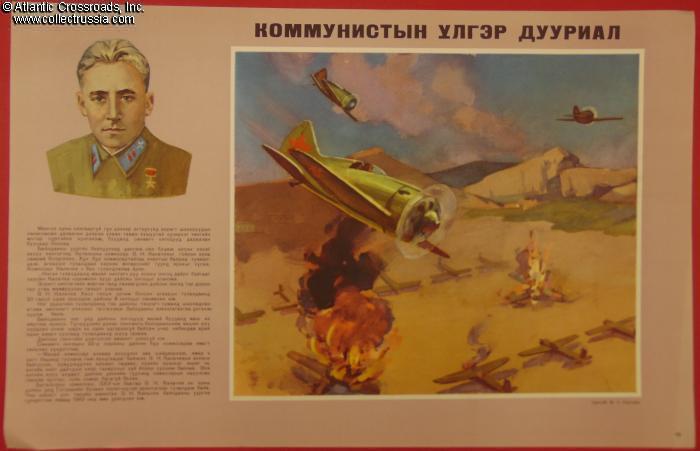 Mongolian Propaganda Poster Depicting the feat of the Soviet Fighter Ace Vladimir Kalachyov, a hero of the 1939 Battle of Khalhin Gol. Printed in Mongolia in the late 60s, this poster is a part of the series about military cooperation between the Soviet USSR and People's Republic of Mongolia. An interesting and very uncommon piece in excellent condition.
$90.00
"Heroes of the Soviet Union" massive 2-volume set, Russian Text, Moscow, 1987. This out-of-print official publication is the ultimate guide to the Heroes of the Soviet Union! Includes capsule biographies of every Hero Star recipient, portraits and a brief description of the feat for which the Title of Hero was given.
$125.00