Imperial Russian Swords, Daggers and Bayonets
*CLICK ON THUMBNAIL OR ITEM NAME TO VIEW FULL DESCRIPTION AND PHOTOS
M 1881 Dragoon Enlisted Man's Shashka with attached bayonet, by the Zlatoust Factory, 1917 issue. In very good condition. Made in the year of the Revolution, this sword was a witness of many tragic events that followed and was possibly still used in combat in as late as WW2.
$2,200.00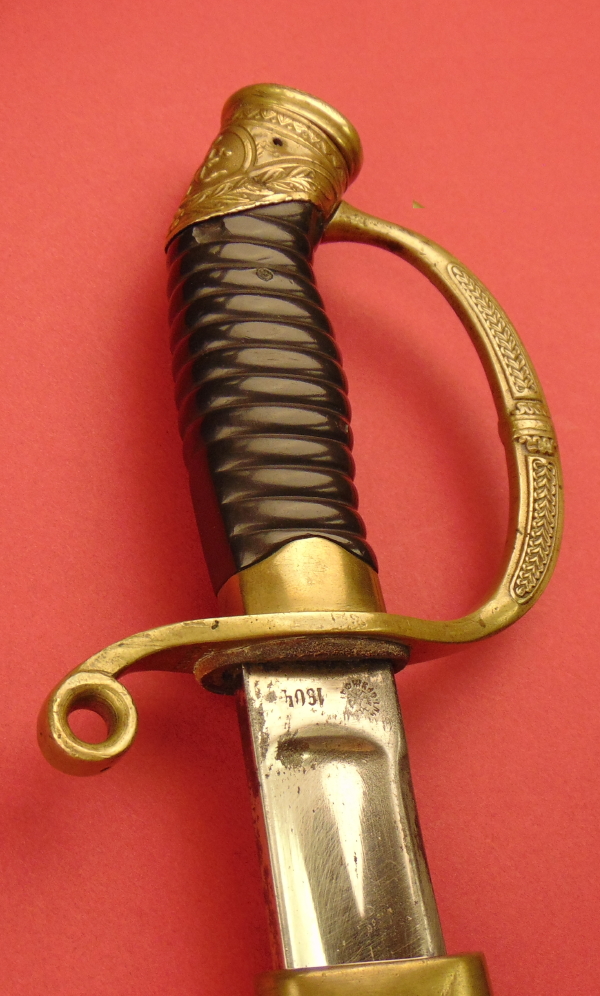 M 1881 Russian Dragoon Officer Shashka by the Slava factory, Moscow, with Zlatoust blade, dated 1904. Features Nicholas II cypher and simplified blade, clearly a wartime expediency called for by the increased demand of the Russo-Japanese War. An interesting and scarce sword in good condition.
$2,750.00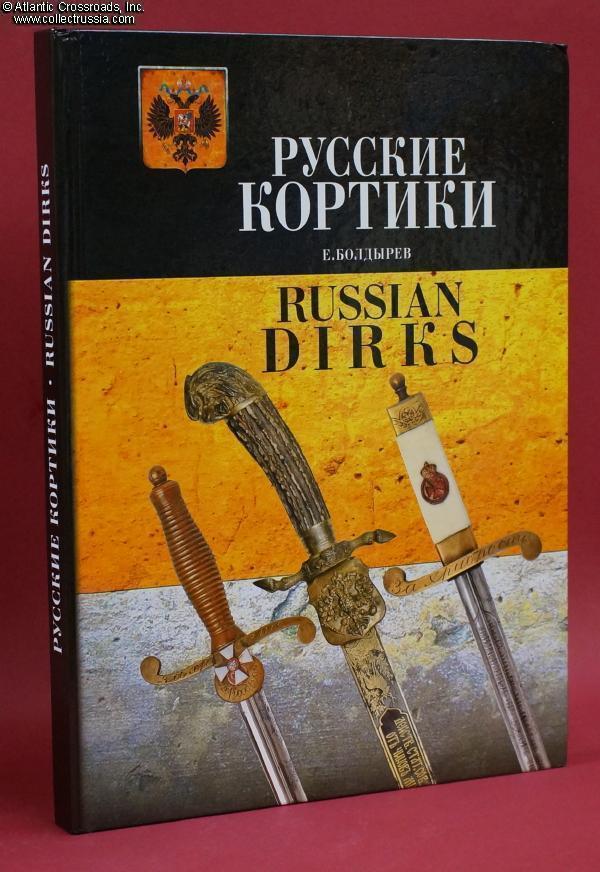 "Russian Dirks", by Evgeniy Boldyrev, C. 2015, 207 pp, laminated hard cover, large 8 ½" x 11 ¾ " format. New, truly revolutionary reference catalog by the author of the highly acclaimed "Soviet Daggers". Massive amount of information on all types of Russian Imperial daggers is accompanied by high resolution photos of over 100 original examples as well as b/w period photos. Russian text, with main parts translated into English. Very highly recommended: this book is a "must have" reference for any collector of Russian edged weapons.
$67.00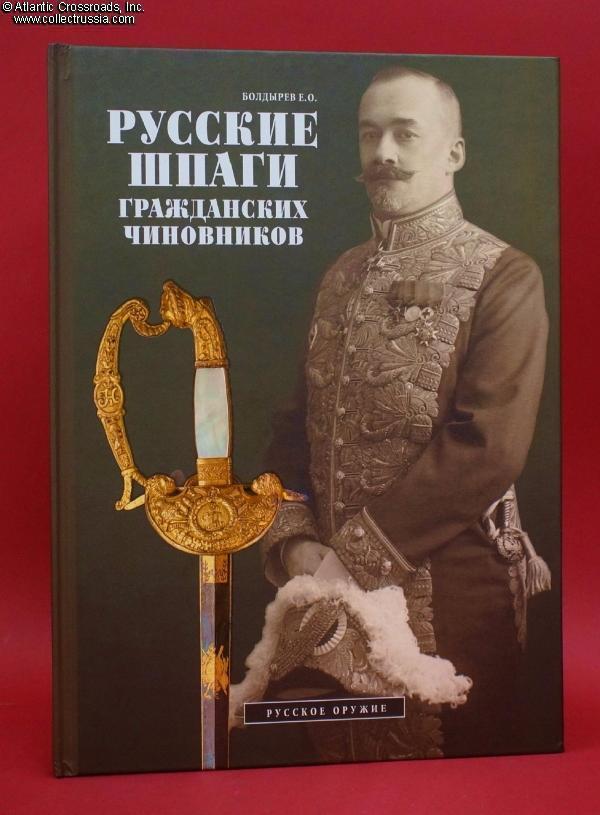 Small Sword of Russian Civil Officers, by Evgeniy Boldyrev, C 2016. Russian text, 127 pp, hard cover. A great reference on previously poorly researched subject. Only 300 copies in print.
$55.00