WW2 Propaganda Books & Pamphlets
*CLICK ON THUMBNAIL OR ITEM NAME TO VIEW FULL DESCRIPTION AND PHOTOS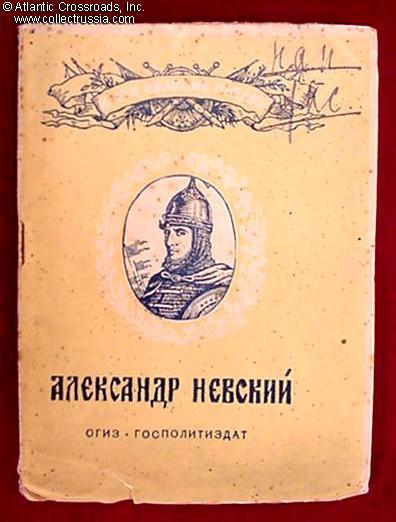 "Alexander Nevsky", 1942. Political Publishing House, from "Our Great Ancestors" series.
$44.00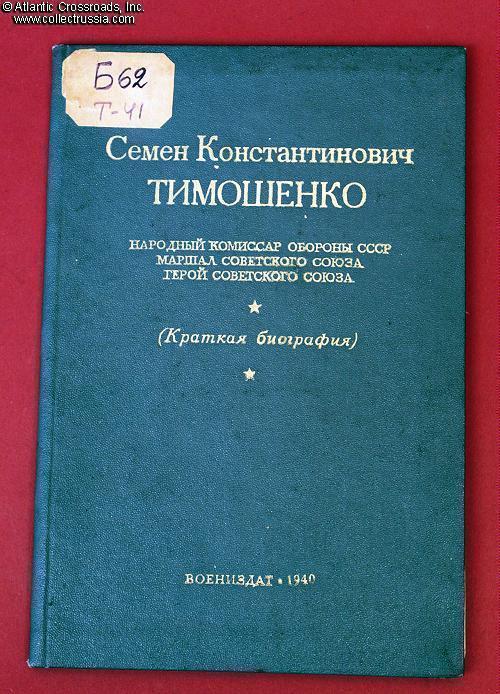 "Semyon Konstantinovich Timoshenko", A Short Biography, Military Publishing House, Moscow, 1940, 15pp, hand-tipped halftone portrait frontispiece, Russian text, hard cover. Library discard: shows stamp of the Red Army Archives dated 1946 plus library stamps.
$60.00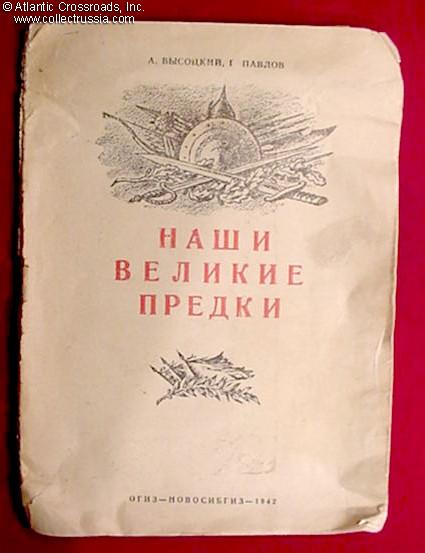 "Our Great Ancestors", A. Vysotsky, G. Pavlov. Printed in Novosibirsk in 1942.
$30.00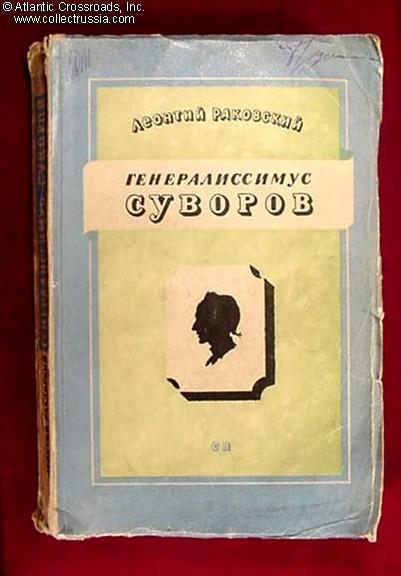 "Generalissimo Suvorov" by Leontiy Rakovsky printed on July 31, 1941 - less than a month after the beginning of the German invasion.
$49.00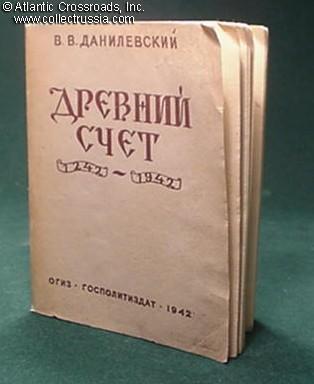 "Old Score to Settle, 1242 - 1942" V.V. Danilevsky. Political Publishing House, printed in Sverdlovsk in 1942.
$54.00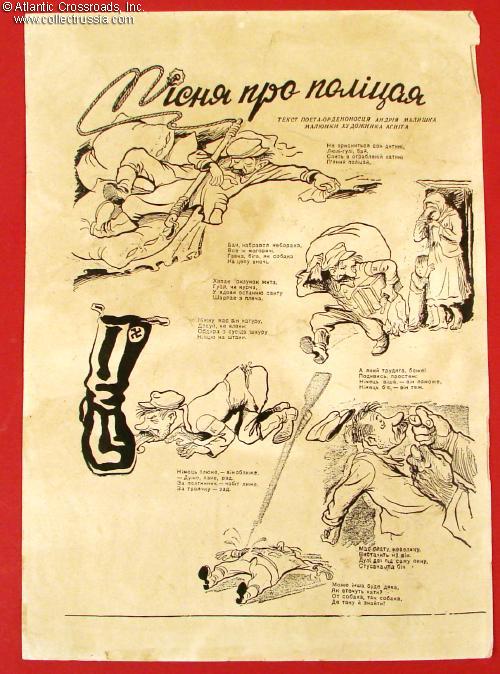 "Song About a Politzai", small poster for distribution in the occupied areas of the Ukraine The cartoon and venomous verses in Ukrainian language target the members of the local police force for collaboration with the Germans.
$49.00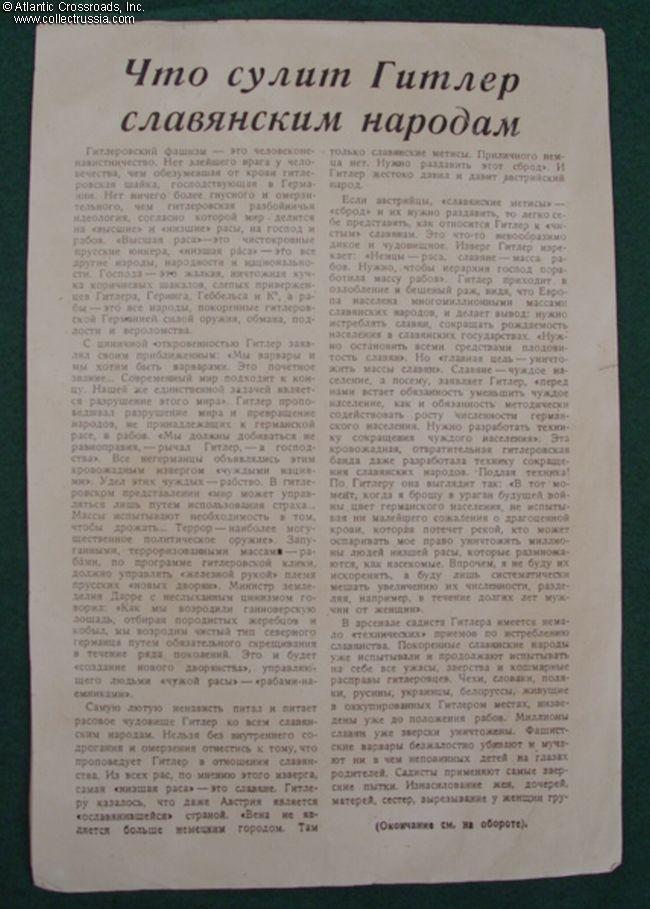 "What Hitler Has in Stock for the Slavic Nations", late Summer - early Fall 1941.
$20.00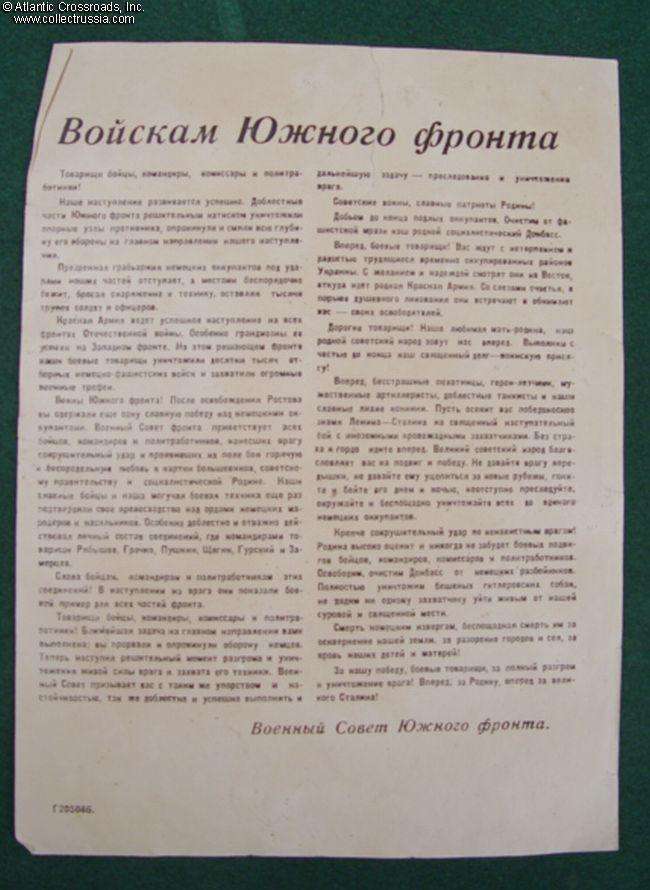 Proclamation to the troops of the South Front, early 1942.
$35.00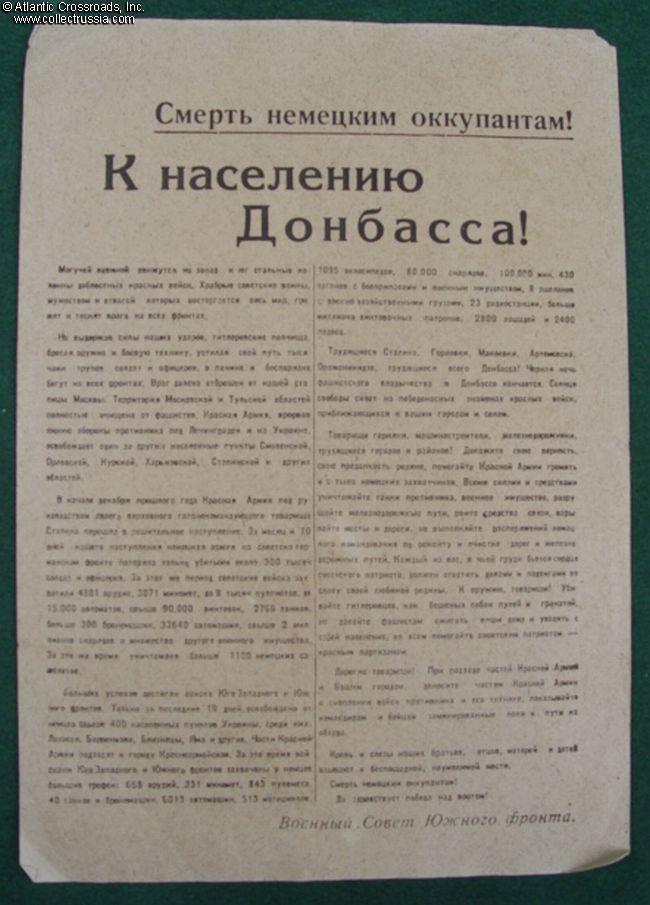 "Proclamation to the Civilian Population of Donbass", Spring 1942. Subtitled "Death to German Invaders!"
$35.00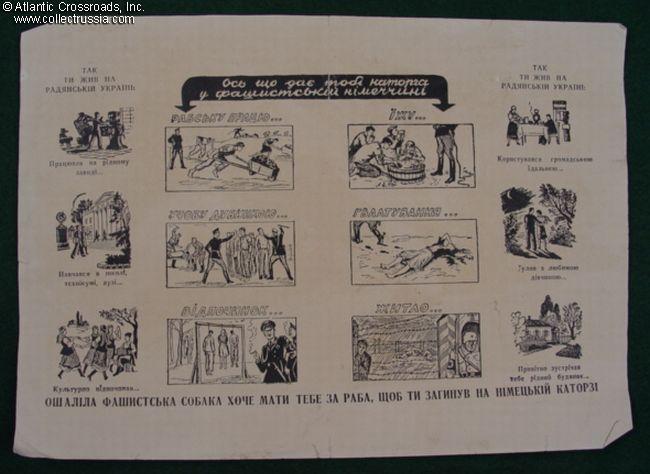 Illustrated propaganda flyer for Ukrainians on occupied territories. Circa 1943.
$45.00