WW2 Propaganda Books & Pamphlets
*CLICK ON THUMBNAIL OR ITEM NAME TO VIEW FULL DESCRIPTION AND PHOTOS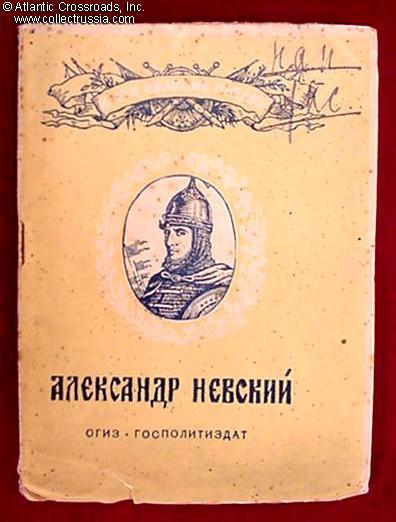 "Alexander Nevsky", 1942. Political Publishing House, from "Our Great Ancestors" series.
$44.00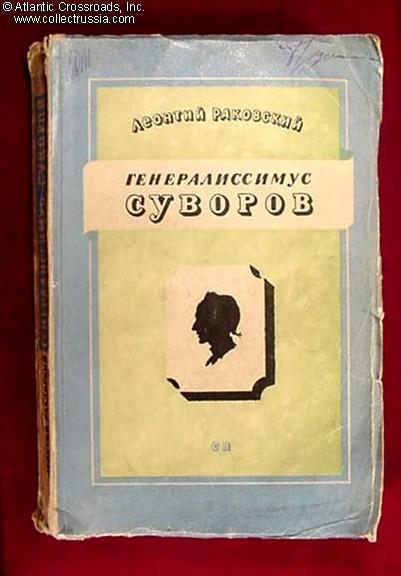 "Generalissimo Suvorov" by Leontiy Rakovsky printed on July 31, 1941 - less than a month after the beginning of the German invasion.
$49.00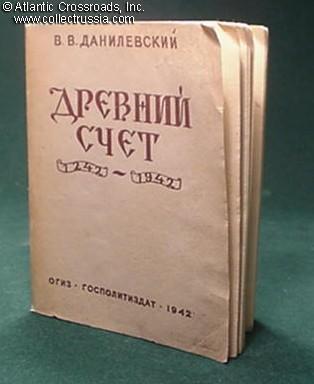 "Old Score to Settle, 1242 - 1942" V.V. Danilevsky. Political Publishing House, printed in Sverdlovsk in 1942.
$54.00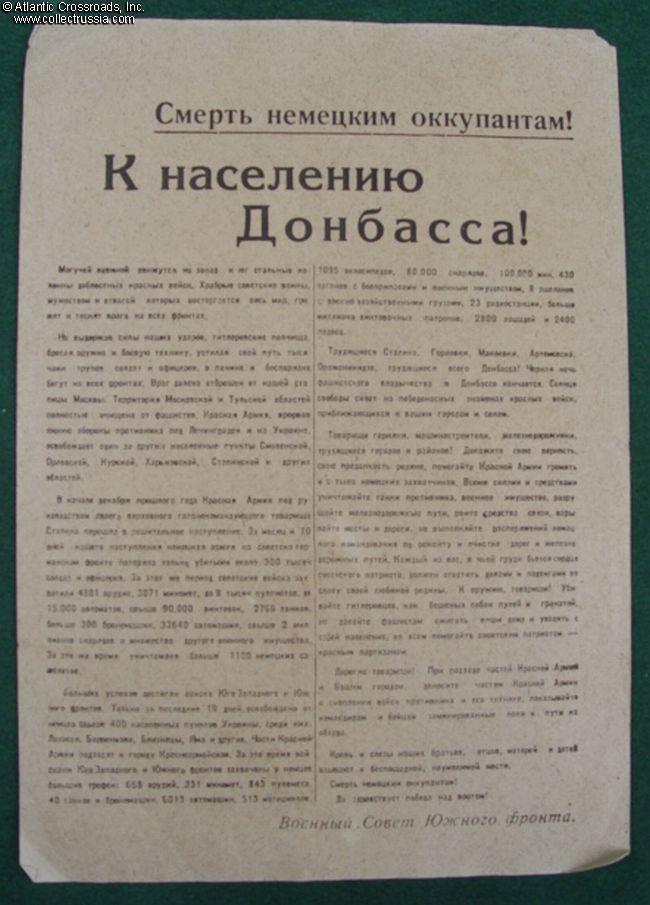 "Proclamation to the Civilian Population of Donbass", Spring 1942. Subtitled "Death to German Invaders!"
$35.00