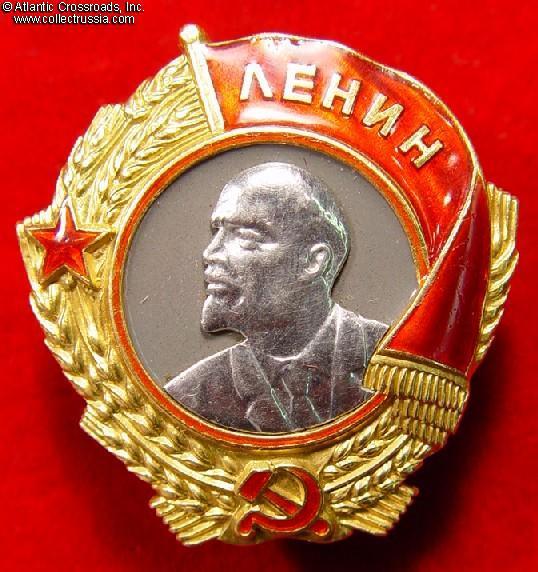 Contact CollectRussia
Atlantic Crossroads, Inc.
P.O. Box 144
Tenafly, NJ 07670
U.S.A.
Phone: 201.567.8717
24-hour FAX: 201.567.6855
Email:Sales@CollectRussia.com












Order of Lenin
*CLICK ON THUMBNAIL OR ITEM NAME TO VIEW FULL DESCRIPTION AND PHOTOS
$5,950.00
Order of Lenin, Type 4, Var. 2 ("Monetnyi Dvor" screw back), #10153, circa late 1942 issue. A very fine piece never converted to suspension, and with relatively well preserved enamel.

$6,200.00
Order of Lenin, Type 4, Var. 2, #12460, with a document, a wartime issue to a woman. The order has not been converted to suspension, and is in fine condition. This is literally a textbook piece: its reverse is shown in "The Comprehensive Guide to Soviet Orders and Medals".

$2,200.00
Complete Documented Group of 3 decorations including a circa 1956 Order of Lenin, Order of the Red Banner, and a wartime Order of the Red Star. The Lenin and Red Banner are in excellent condition, whereas the Red Star has damage to enamel.